Island Vibes at Margaritaville Myrtle Beach
Margaritaville is an island paradise in the middle of South Carolina's well-known Broadway at the Beach entertainment district. Margaritaville Myrtle Beach is all about that island-inspired vibe that will transport you to a laid-back coastal lifestyle.
From Euphoria to Lighthouse: A Boatload of Character
Margaritaville doesn't just serve up delicious food and drinks; it's an experience in itself. Picture this: Margaritaville's restaurant features a permanently docked boat called Euphoria, adding a nautical charm that's hard to miss. At the Stranded on Sandbar, located within a lighthouse, you'll feel the universal yearning for a tropical escape.
Sip into Sunshine: Margaritas and More
Don't be surprised if you encounter a hurricane at Margaritaville, but it won't be your typical wind and rain. Instead, they're whipping up Margaritas that'll make your taste buds dance. Try their signature Tito's® Handmade Vodka margarita blend with a splash of Sprite, served on the rocks.
Mouthwatering Delights for All Tastes
Margaritaville's menu is a melting pot of classic American and regional favorites. The Volcano Nachos are a must-try, featuring a tidal wave of toppings on yellow corn tortilla chips, smothered in chili, cheese, pico de gallo, and more. Seafood lovers can indulge in the Seafood Combo, featuring LandShark Fish & Chips, Coconut Shrimp, and Fried Shrimp.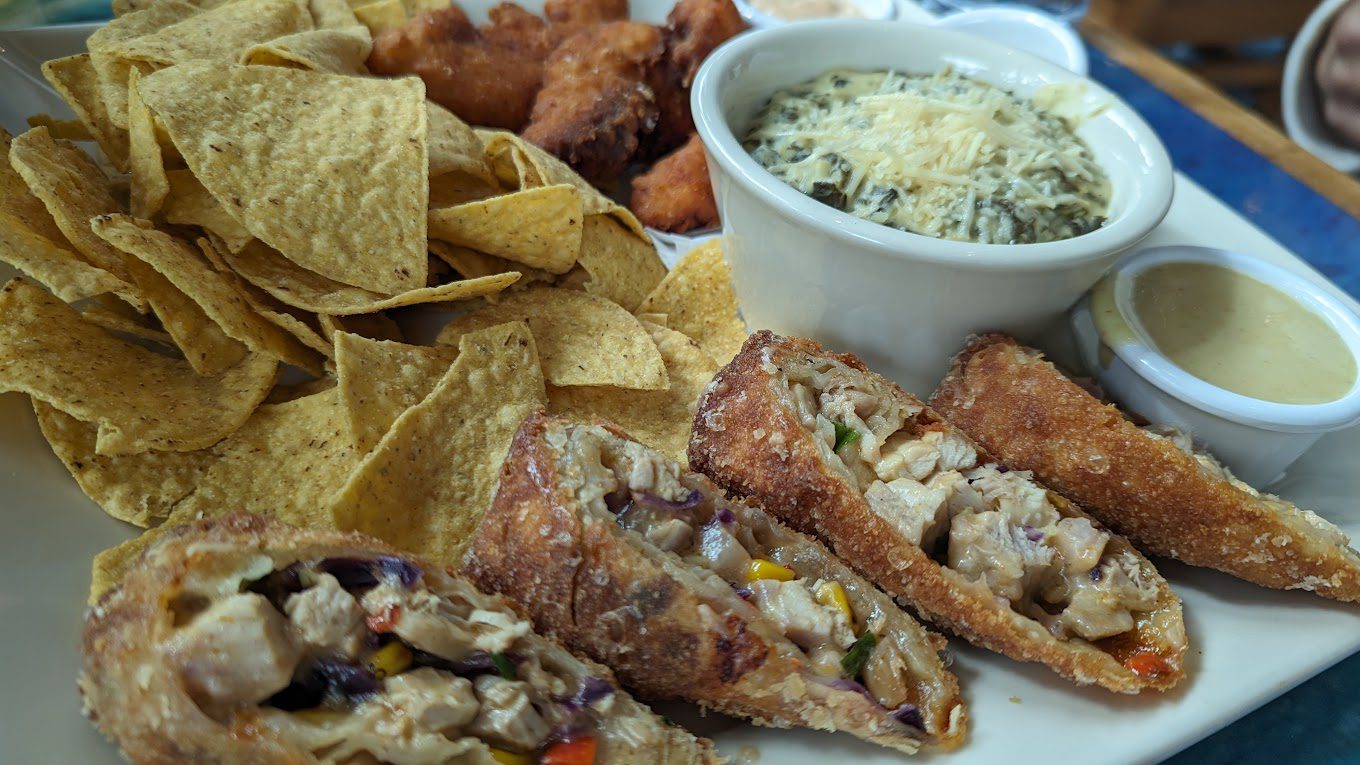 Retail Therapy at Margaritaville
In addition to indulging your taste buds, you can take a piece of the Margaritaville lifestyle home with you. With retail hours stretching from 10:00 a.m. to 10:00 p.m. on Sundays through Thursdays, and up to 11:00 PM on Fridays and Saturdays, you'll have plenty of time to explore their selection of island-inspired merchandise and souvenirs.
Margaritaville Myrtle Beach is where food, drinks, and good times come together in a relaxing island atmosphere. Whether you're a local looking for a great meal or a tourist seeking an unforgettable experience, this is the place where the beach state and the Margaritaville state of mind converge. Don't miss out!