The Hangout: Seafood, Cocktails, and Endless Fun in Myrtle Beach
Situated along Myrtle Beach's vibrant strand, The Hangout isn't just a restaurant; it's a flavorful experience, a fusion of seafood, cocktails, and entertainment. This world-famous family restaurant guarantees fun and flavor.
Start your journey with mouthwatering seafood delights at The Hangout. Try the Snow Crab Appetizer, a refreshing delight featuring half a pound of Alaskan snow crab legs served with decadent melted butter—a perfect vacation kickoff.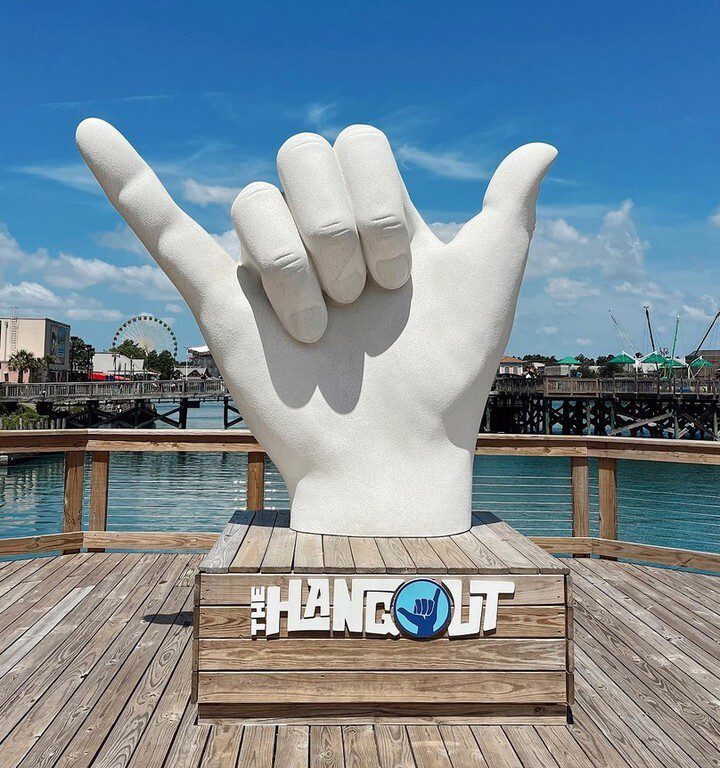 Quench your thirst with Surf's Up, the signature cocktail, made with Malibu Coconut Rum, blue curaçao, peach schnapps, and a blend of pineapple and cranberry juices. It's a wave of flavor transporting you to a tropical paradise.
The Hangout isn't just about food and drinks; it's an entertainment hub. From morning till closing, the venue buzzes with games, dancing, music, contests, and non-stop fun. A foam machine showers you with foamy bubbles, creating a whimsical wonderland.
Explore the giant sandbox, strike a pose with the colossal shaka hand, and immerse yourself in nostalgia with vintage lunch boxes, rubber duckies, matchbox cars, Pez containers, and a 15-foot wishing wall. Get creative with hair braiding and henna tattoos.
With 20+ fun-filled activities, The Hangout's lively venue suits any occasion. Enjoy live music on the outdoor stage, catch big-screen sports, or groove to a live DJ; there's never a dull moment.
An Unforgettable Experience
The Hangout is more than a restaurant; it's a haven for an unforgettable experience blending mouthwatering flavors with endless entertainment. Gather family and friends, head to The Hangout Myrtle Beach, and create vacation memories filled with flavor, fun, and fondness.