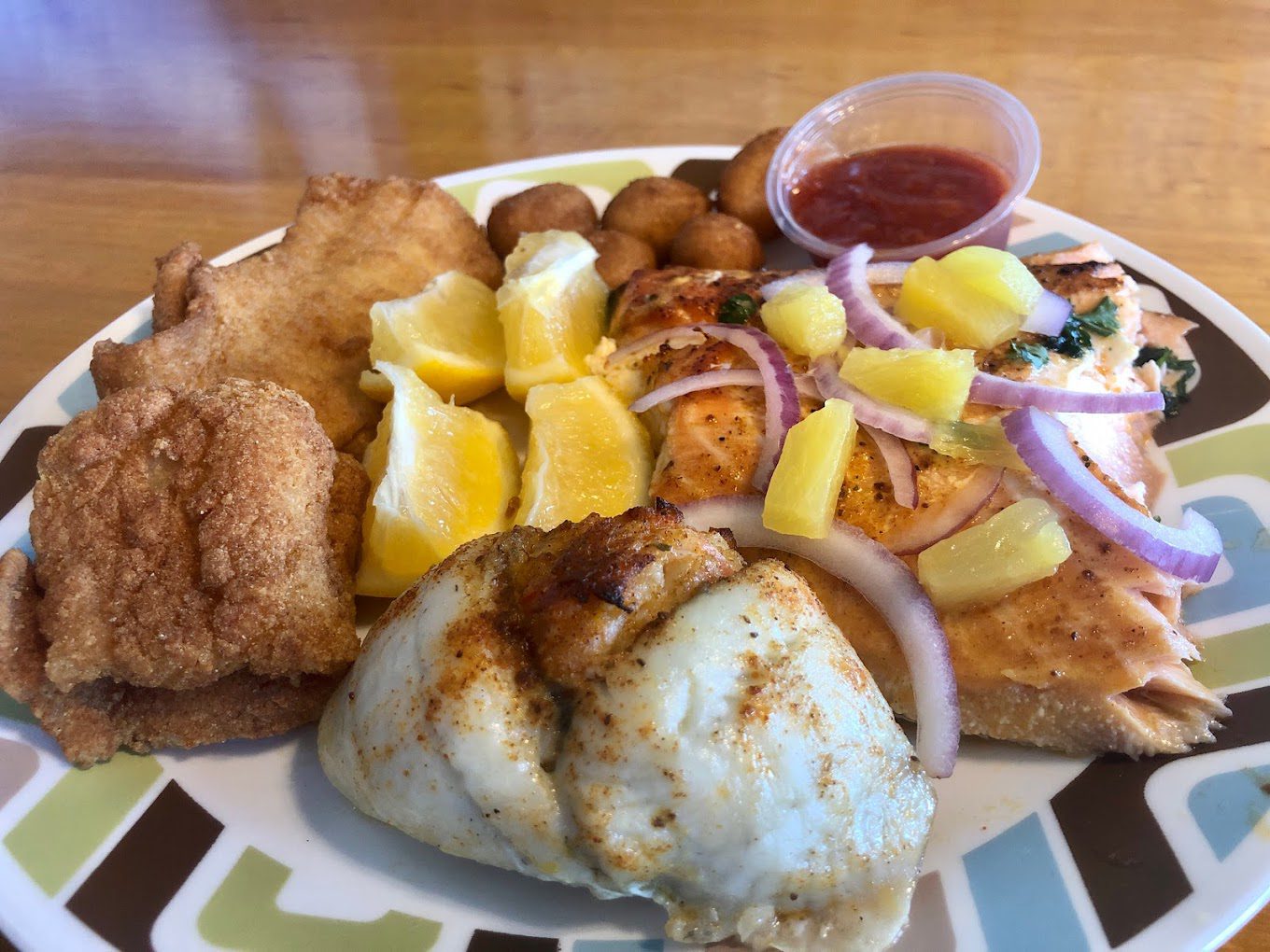 A Seafaring Feast for All: Pirate's Table Calabash Seafood Buffet
Dazzling Buffet Extravaganza
Step into a nautical haven where seafood dreams come true. Indulge in a feast featuring delectable offerings, from slow-roasted prime rib to the beach's finest crab legs. Open Thursday to Saturday from 4 PM, the buffet promises a culinary adventure you'll want to relive.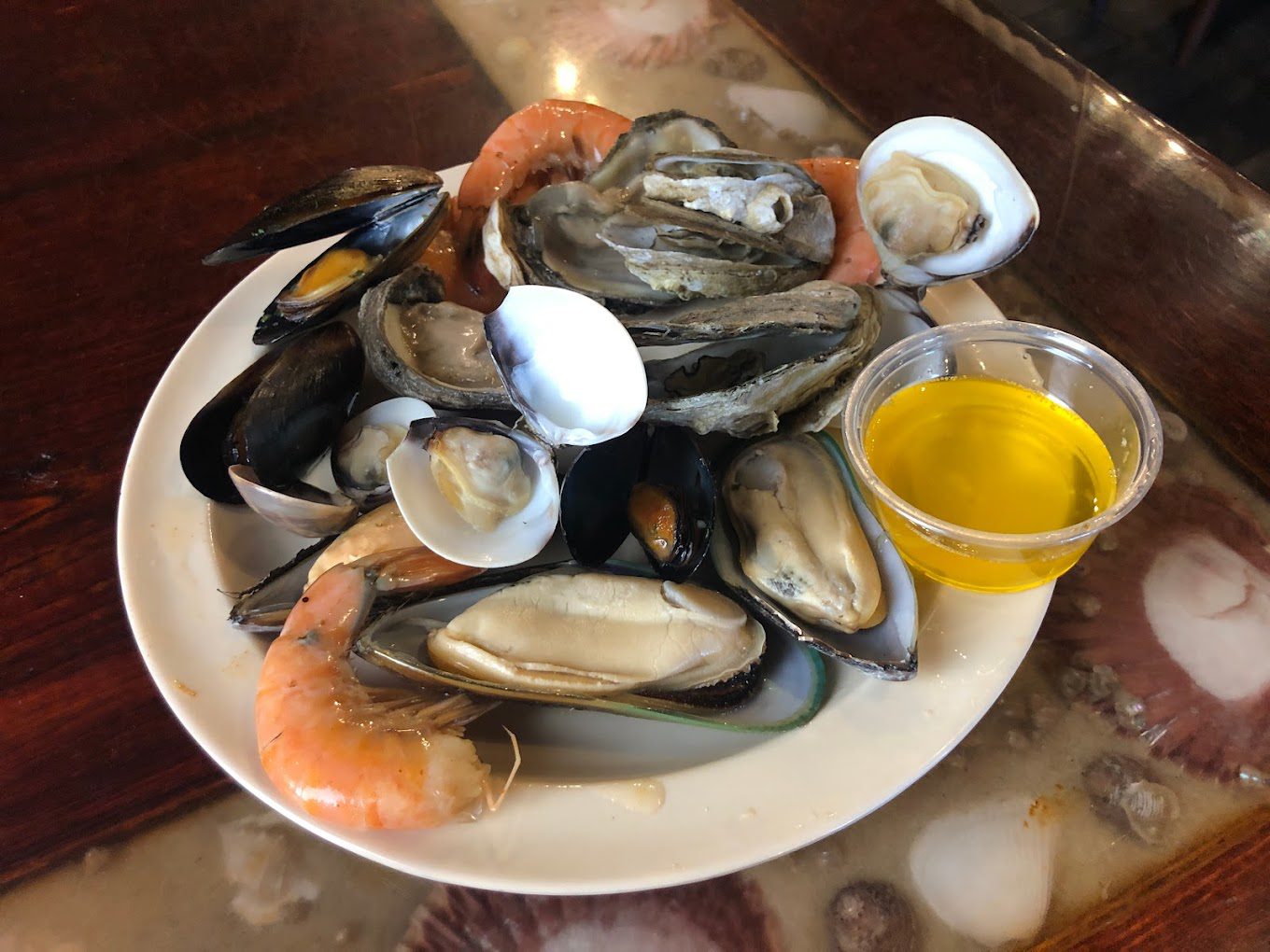 Savor a bounty of maritime delights, including BBQ ribs, oysters on the half shell, mahi-mahi, jumbo shrimp, hushpuppies, and buffalo wings. The Pirate's Table buffet is not just a meal; it's a family-friendly destination for delicious food and unforgettable fun.
Sail into Photo-Worthy Fun
Complete your beach trip with a visit to Pirate's Table. This 500-seat restaurant, with a newly remodeled exterior and pirate overlooks, offers ample free parking for vehicles of all sizes. It's the ideal spot for a memorable family dinner.
As you ascend the gangplank, anticipate experiencing awe and delight when you encounter a 105-foot buffet resembling a wooden sailing ship. This buffet is filled with incredibly delicious seafood and southern cooking, crafted by a team of skilled chefs, offering a culinary journey like no other.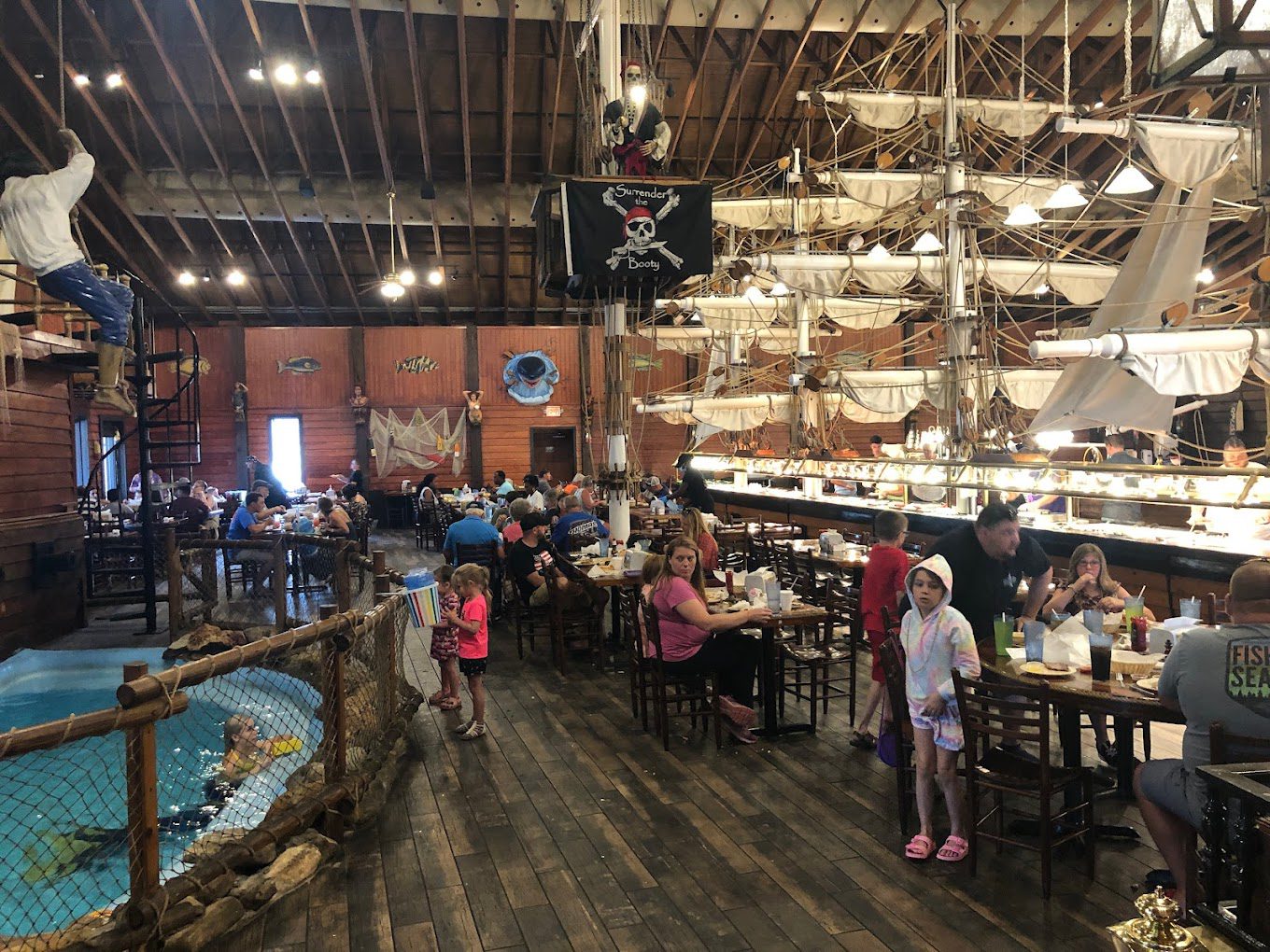 After enjoying the feast, dive into mermaid magic in a 10,000-gallon indoor pool. In the summer, mermaids with shiny tails perform flips and engage with children, crafting enchanting moments ideal for photos. Share your snapshots on social media, and your family could be featured!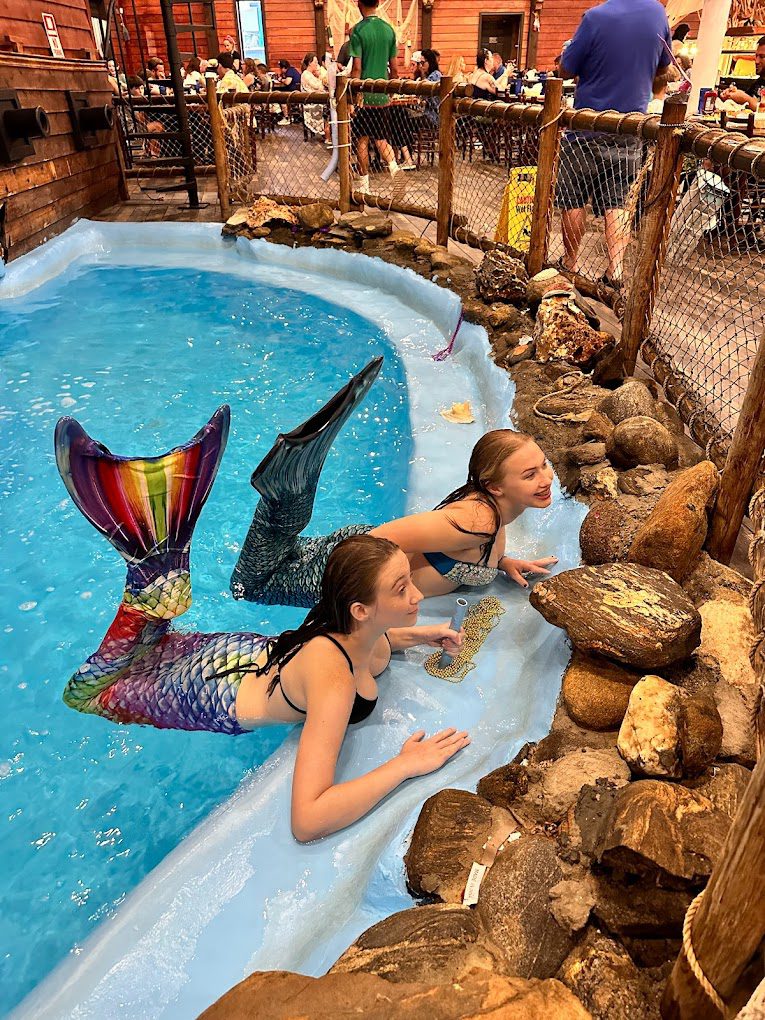 An Unforgettable Coastal Experience
Experience more than a meal at Pirate's Table Calabash Seafood Buffet—a culinary adventure, family-friendly atmosphere, and magical mermaid encounters await. Join us for an unforgettable coastal experience in Myrtle Beach!