Myrtle Beach's surprise attractions to discover. From Market Common's charm to Tin Roof's music, Alabama Theater's shows, Jem Social's flavors, Skywheel's views, Coastal Wine Boutique's wines, to table-top dancing at the Hangout—each guarantees an unforgettable adventure.
Explore charming streets lined with unique boutiques, perfect for leisurely strolls. This area is not just about shopping; it's a hub for outdoor events, tranquil parks, and even a cinema. Experience the vibrant atmosphere that Market Common has to offer.
Immerse yourself in electrifying live music performances while indulging in mouthwatering food and cocktails. Tin Roof's lively ambiance creates the perfect setting for a night out with friends or a memorable date night.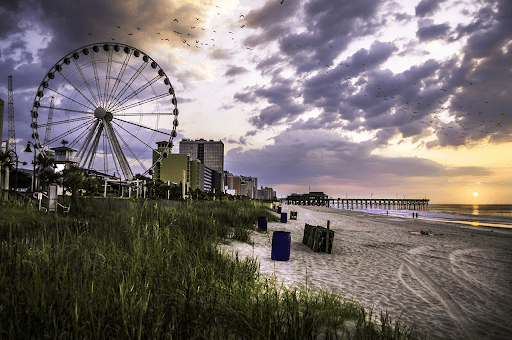 Prepare to be captivated by world-class entertainment and breathtaking shows that will leave you amazed. Alabama Theater offers an array of performances that cater to a variety of tastes, promising an unforgettable evening.
This local favorite is a culinary haven, offering a diverse array of mouthwatering dishes inspired by flavors from around the world. It's the perfect spot for food enthusiasts seeking something unique and delicious.
Soar high above Myrtle Beach and take in breathtaking coastal panoramas. The Skywheel offers a unique perspective on this beautiful beach paradise, providing an unforgettable experience for locals and visitors alike.
Co Sushi is your ticket to a vibrant Southeast Asian flavor journey. Their menu boasts both familiar and novel dishes, from noodles to sushi. It's a gathering place, where fresh, robust flavors pair seamlessly with signature cocktails. With gluten-free and vegan options, everyone finds something to savor. Chef Masanori Shiraishi's culinary expertise fuses tradition and innovation, ensuring you experience the best of both worlds.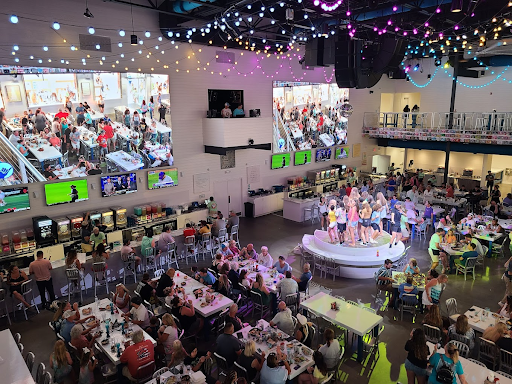 Table Top Dancing at the Hangout
Get ready for an unforgettable night of dancing and entertainment. Let loose on the tables and create memories that will last a lifetime at the Hangout.
These Myrtle Beach experiences are waiting to be embraced. Dive into this coastal haven and let the adventures begin! 🌴✨ #MyrtleBeachDiscovery #ExploreMyrtleBeach