A Veteran Brings the Joys of Pedego Electric Bikes to the Community
by Melissa LaScaleia
One Saturday morning, I arrive on DeVille Street and am greeted by Aaron Maynard, owner of Pedego Electric Bikes. A small group of people are milling about the storefront, trying out vibrantly-colored bikes before a tour. 
Electric bikes aren't hard to ride. I initially thought there might be many buttons, but there's not. Just like a speed bike, they have handle brakes and a gear shifter. The only difference is that the right handgrip turns, giving the bike a lot or a little power from its lithium-ion battery, depending on how fast you'd like to go.
I've signed up to join a group electric bike tour. Before we set off, Aaron walks us through the slight nuances of an electric bike, ensuring those of our group who haven't ridden a bicycle in some time feel comfortable and confident. 
Aaron is a retired colonel in the Air Force, a career which no doubt helps him lead and direct efficiently. His last assignment on active duty was as the Chief of the Office of Defense Cooperation at the U.S. Embassy in London.
"When I moved to London," he tells me on a previous visit to his shop, "I had to find a way to get to work sans automobile. So I Googled "city commuter bikes" and discovered Pedego Electric Bikes. After a bit of research, I took a leap of faith, ordered one, and was immediately blown away by the experience. 
"Riding this bike became the highlight of my day. I could smell the perfume in front of Harrods, the scent of curries wafting from restaurants I passed. I was completely connected to the life and the vibrancy of London. It was exhilarating. By the time I got to work, I was ready to go. And on the way home, it was the perfect way to decompress.
"On the weekends, I found myself exploring parts of the city I never would have seen otherwise. I bought my wife one for our 25th wedding anniversary, and we started doing things together that we hadn't done since we were newlyweds."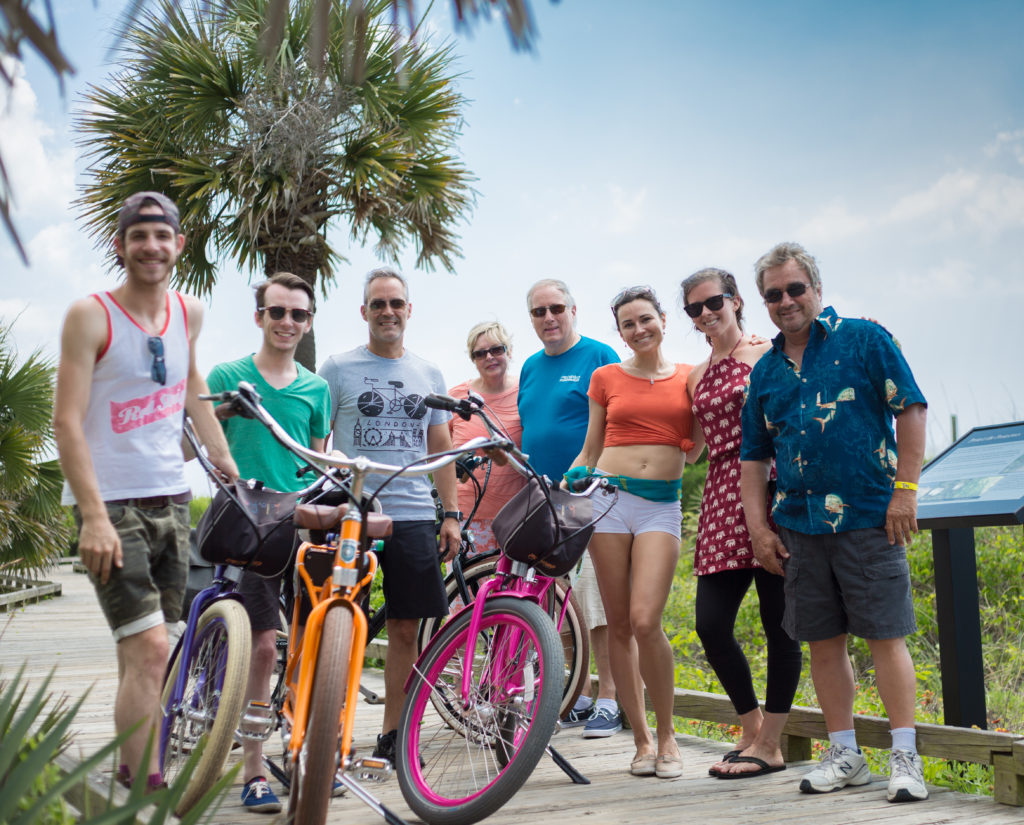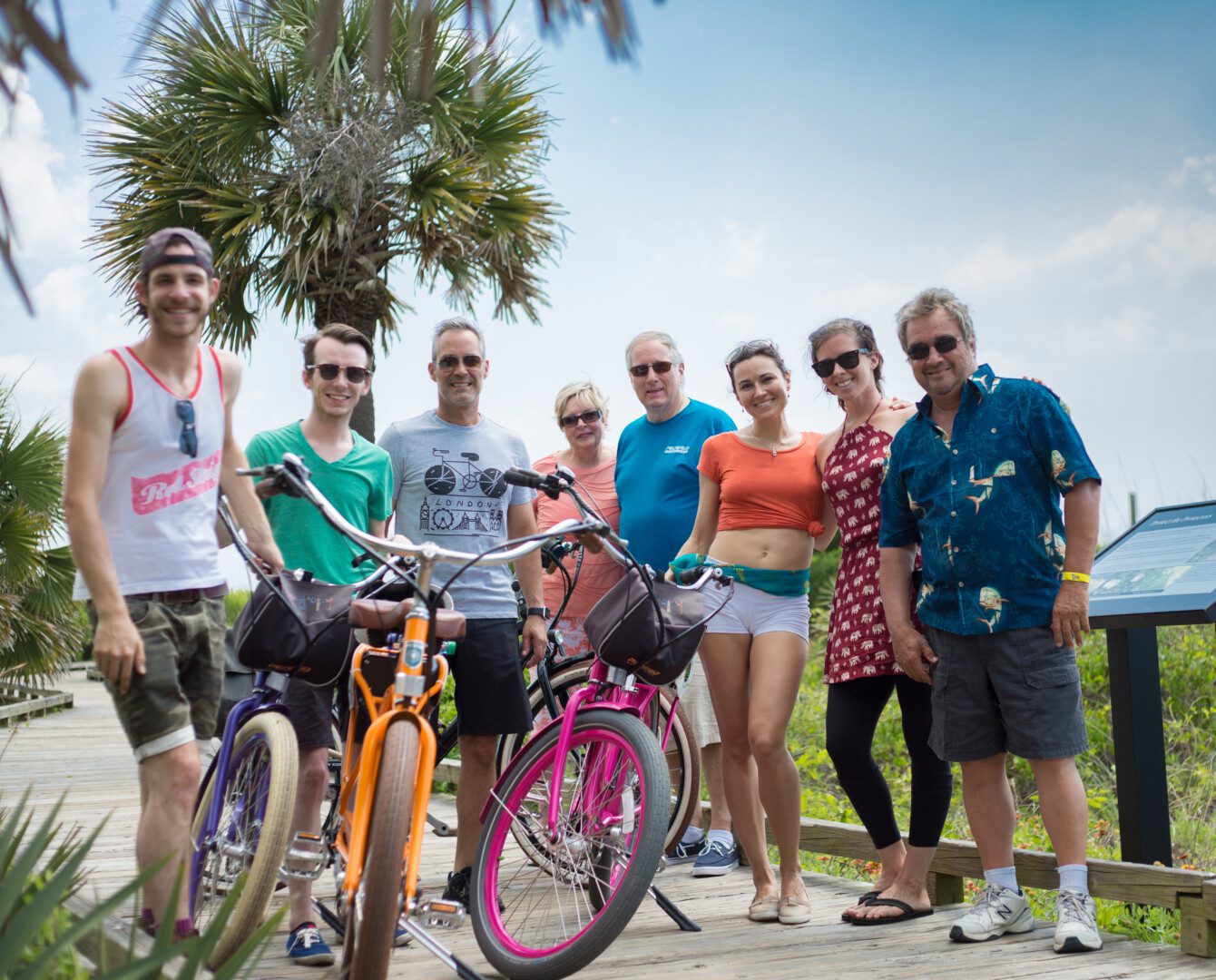 Aaron's life was so enriched by biking, that when he retired from the military in 2014, he contacted the CEO of Pedego and talked about opening up a store.
"I wasn't a cyclist, I wasn't into bikes," he says. "And it was this that made me think, if my wife and I could be so taken with them, perhaps others would be too. We decided to come to Myrtle Beach, because that's where people come to have fun. And that's part of our motto: fun. It's turned out to be a fantastic location."
I'm excited to try out anything described as fun. So I hop aboard the hot pink cruiser I've selected and our small group heads out. I zip along, sometimes peddling, sometimes relying on the electric motor, sometimes both. Aaron leads us through quiet neighborhoods and onto a pretty bike path into Myrtle Beach State Park. We disembark for a visit to the beach and to enjoy the waves.
At the end of the ride, I feel lighter, elated, and very alive. It's a satisfying and truly great experience, and one that stays with me long after the ride is over. It's hard to pinpoint what it is about the Pedego bike riding experience that sets it apart and several notches above other bike riding excursions. 
I too feel connected to my surroundings in a way that I previously haven't. Aaron really is a fun guide— perhaps his joy is infectious. But perhaps it's that Pedego bikes… really are magic.
Group electric bike rides Wed & Sat at 10am; Pub Rides on Sun at 6pm
Rent on your own single or tandem electric bike $20 per hour; $50 for a half day; and $75 for a full day.