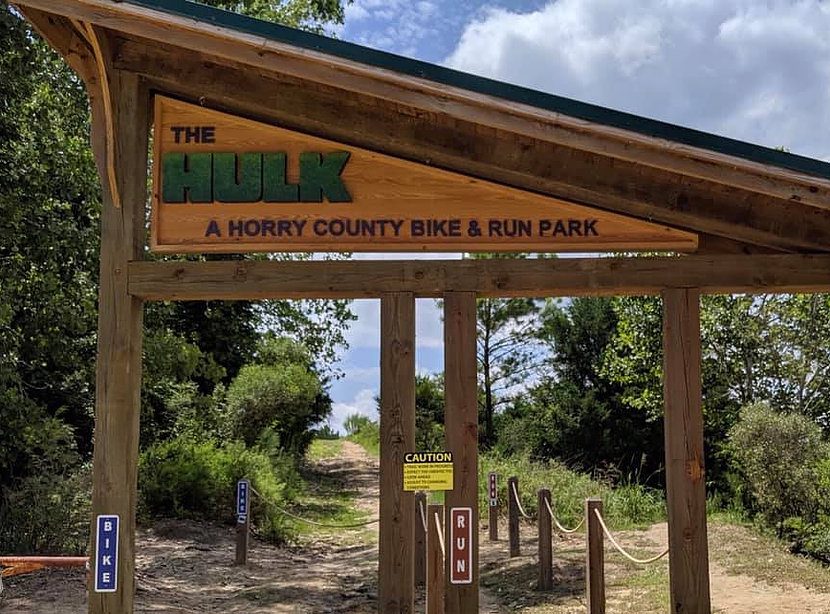 Located at 150 Frontage Rd., Myrtle Beach, SC 29579. The Hulk-Horry County Bike & Run Park is a thrilling destination for outdoor enthusiasts. This 7-mile singletrack, nestled in a serene natural setting, offers an unforgettable experience for bikers and runners alike. Horry County proudly owns and the Myrtle Beach Area Mountain Biking Association meticulously maintains The Hulk, an adventure waiting to happen.
One of the standout features of The Hulk is its exclusivity—no motorized vehicles are allowed on the course. This rule prioritizes tranquility on trails by prohibiting engine noise, creating a serene atmosphere for runners and bikers to relish.
Safety First: Helmet Required
While you embrace the excitement, do not forget to prioritize safety. The trails at The Hulk require riders to wear helmets at all times. Such precautions ensure a safe and enjoyable journey.
Myrtle Beach Area Mountain Biking Association: The Driving Force
The Myrtle Beach mission extends beyond the trails of The Hulk.  Their goal is to create and upkeep Myrtle Beach's mountain bike trails, nurturing a close-knit community of mountain biking enthusiasts.
The thrill of riding at The Hulk goes beyond the trails. The Myrtle Beach Area Mountain Biking Association seeks to elevate the technical skills of both trails and riders through continuous improvements and the joy of group riding. They are dedicated not only to improving the trails but also to creating a sense of camaraderie among mountain biking enthusiasts in the area, including the younger generation.
Despite its modest elevation of 26 feet above sea level, The Hulk offers heart-pounding experiences with drops, climbs, and technical challenges that will leave you wondering when you left flat ground. Prepare for an unforgettable journey into the lush wilderness of The Hulk – Horry County Bike & Run Park.