Dreams Come True at Sparkles Boutique
Sparkles Boutique makes dreams real. Imagination thrives here. Kids become princesses or pirates. "Tails or Tiaras" enchants all. Your child's dreams come true at Sparkles Boutique, where imagination knows no bounds. "Tails or Tiaras" enchants kids of all ages. It's a place where little ones transform into princesses and pirates. Explore the magic of make-believe at Sparkles Boutique.
Costumes that Ignite Imagination at Sparkles Boutique!
Step into the world of make-believe with a vast collection of costumes that will transport your child to their favorite fairy tale or adventure. From elegant princess gowns to swashbuckling pirate attire, this boutique offers an array of outfits that will ignite their imagination.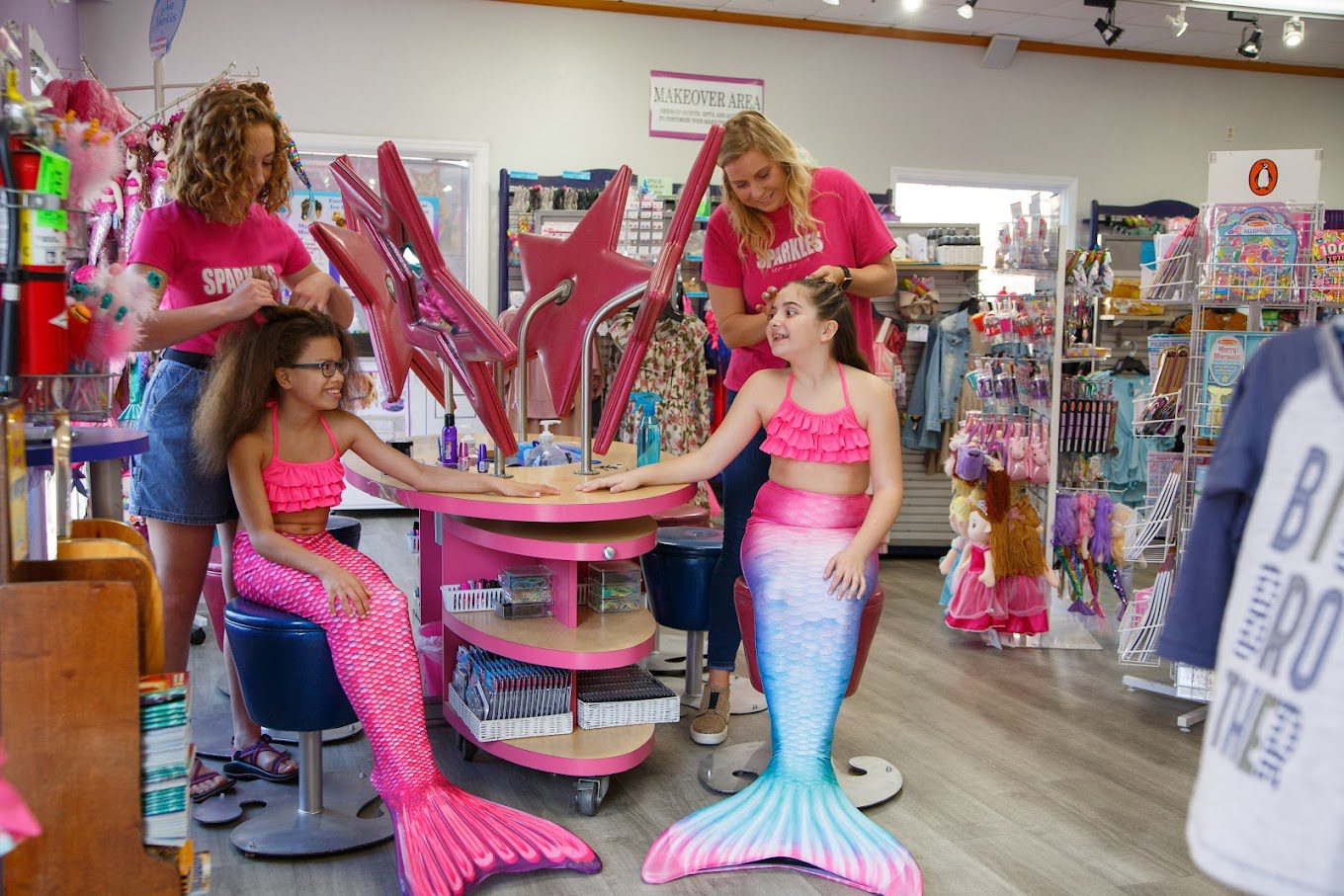 Enchanting Hairstyles for Your Little Dreamer
Transform your child's look with magical hairstyling that complements their chosen character. Skilled stylists can create intricate braids, enchanting updos, or adventurous pirate hairstyles, ensuring your child feels like a true character in their dream world.
Pamper Your Little Princesses
Little princesses and pirates deserve the royal treatment. Let them pamper their tiny nails with colorful, themed nail art. From sparkling tiaras to pirate flags, the nail artists will add a touch of magic to their fingertips.
Makeup Magic: Transform Your Child into Their Dream Character!
Complete the transformation with professionally applied makeup that enhances their chosen character's features. Whether it's glittering eyeshadow for a princess or rugged pirate makeup, Sparkles Boutique's makeup artists will make your child look the part.
Dance the Day Away: It's Party Time!
Sparkles Boutique hosts themed dance parties where kids can twirl, leap, and groove to their heart's content, fully immersed in their chosen character's world.
At Sparkles Boutique, 'Tails or Tiaras' is more than an experience. It's a journey into the realm of childhood dreams. This enchanting boutique offers a unique opportunity for kids to explore their imaginations. It fosters creativity and self-expression while creating unforgettable memories. Whether it's a birthday celebration or just a day of fun, Sparkles Boutique is where magic and glamor collide.