Partners in Your Oral Care
by Melissa LaScaleia
St. James Dentistry is a full-service general dentistry practice, which focuses on cutting-edge technology to offer the best care to their patients. 
The owner, Dr. David Savage, was born and raised in Kentucky and graduated with a degree in dentistry at the University of Louisville, in Kentucky, in 2010. 
"Our office is as up-to-date with sterilization protocols and equipment as it can be," David says. "Technology is really important for us; we do a lot of digital dentistry, 3D dental CT, and digital x-rays, as well as digital impressions, and in-office milled crowns. All the equipment helps aid better dental treatment." 
"We're a growing dental practice in a growing area," he adds. "I'm excited by all this growth; and I have a wonderful team."      
Brittany Pinson, one such team member since 2012, is an expanded-duty dental assistant. She works closely with Dr. Savage and his patients, assisting during procedures like crowns and fillings. 
She appreciates the atmosphere of support that affords her greater growth in her skills as well as greater responsibility the more she learns.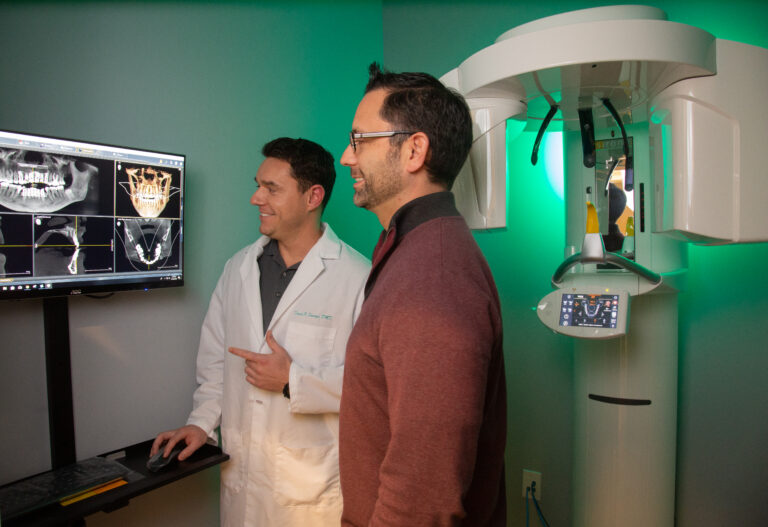 "From my perspective, the more we grow individually, the more we grow as a team," she says. "And the more that we can learn as a team, the better we can serve patients and keep up with ever-changing technology. The environment keeps me engaged and dedicated to my career." 
As a team, everyone at St. James Dentistry engages in regular continuing education. But an equal priority is offering patients a warm, welcoming, friendly environment within the confines of their modern setting, to ensure going to the dentist is a comfortable experience. Part of creating that comfort is achieved by Dr. Savage's approach to treating patients. 
"No one likes going to the dentist and not being treated well," he says. "Many people have had experiences of being talked down to, or made to feel wrong or ashamed for the condition of their teeth. That makes us want to give them a better experience. So here, we not only give patients great care, but we also give them great customer service."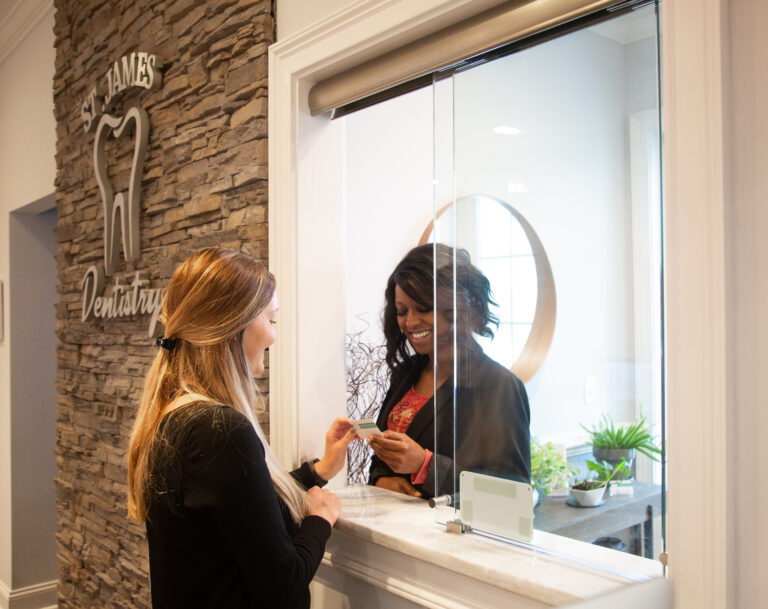 "A lot of offices offer the same services," he continues, "but the number one principle for us is that we're partners in our patients' dental health. 
"Modern dentistry has changed from the old dynamic of, 'everything I say to you to do, you need to do,' to a more results-oriented dynamic of working together with patients to ascertain, together, the solution that's best and most appropriate for them. 
"So we utilize monitors, and show patients their situation to bring awareness to it, and help them come up with sustainable solutions that they can implement into their lives in a way that is practical, moving forward. There are often several ways to fix something, but we want to really get on our patients' level and let them kind of steer the ship." 
"People here can expect to be treated well and be educated about how their oral health is related systemically to the rest of their body," Brittany adds. "For example, diabetes and heart disease can affect oral health. Being pregnant, with the fluctuations in hormones, can change things in the mouth— specifically in the gums. 
"We want our patients to understand the benefits of whatever treatment is recommended. In showing them the advantages, we build value for our patients, so that rather than being told what to do, they will take greater responsibility in their oral health." 
St. James Dentistry takes what their patients say about them seriously. As a team, they read all of the reviews their patients leave them online, so that they can refine their approach and interactions.