by Melissa LaScaleia
South Strand Dental Associates is a general dentistry practice that offers a full range of comprehensive dental services for patients such as dental cleanings, preventive oral care, crown and bridge, implant dentistry, extractions, and cosmetic dentistry. Their team includes three full-time board-certified general dentists, three board-certified registered dental hygienists, four certified dental assistants, and three office staff.  
Dr. Daniel Miller, Jr., or Dr. Danny Miller as he is called, grew up in Fayetteville, NC and has been practicing dentistry for forty-two years— initially in Dillon, SC. He attended college at Mars Hill University, in the mountains of North Carolina, and went on to attend the Medical University of South Carolina College of Dental Medicine for a DMD. 
Dr. Miller practiced at South Strand Dental Associates beginning in 1995 and became the primary partner in the business in 2004. Today he owns South Strand Dental Associates with his son, Dr. Daniel Miller III, or Dr. Dan as he's known in the office. 
Dr. Dan has always been rooted in South Carolina. He was born in Dillon and spent his teenage years in Murrells Inlet after his family relocated there. He attended Waccamaw High School and then Wofford College, in Spartanburg South Carolina.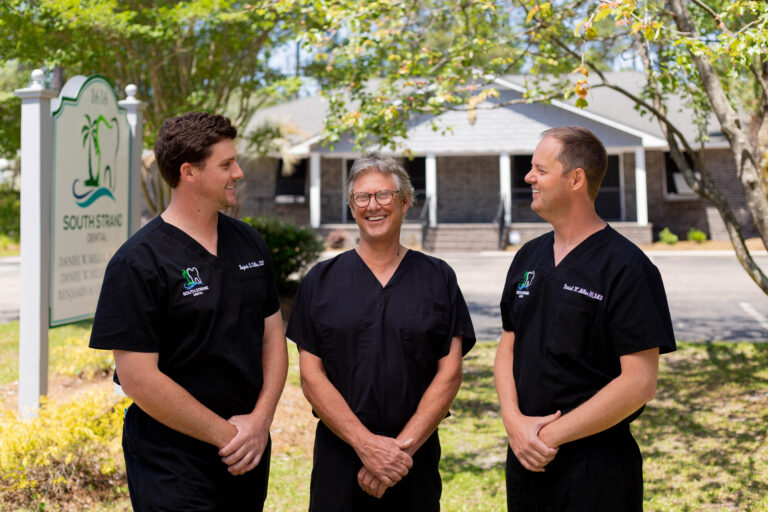 "In college I knew that I was interested in the areas of science, health and medicine, but I wasn't sure what specific field I wanted to pursue," he says. "I grew up in a household of dentistry— my dad is a dentist, and his grandfather was a dentist; I finally decided to go that direction too." 
Dr. Dan went to the Medical University of South Carolina and graduated in 2004 from dental school. Directly after graduation, he joined his father's dental practice at the Beach.  
"It's been really good for us to work together," Dr. Dan says. "We've always gotten along well. He's a great father and has been helpful to me in my career in every possible way. I've always appreciated him as a mentor. Our personalities are just different enough, which I think makes us work better together. We have a really well-rounded team that covers all age groups."
"As a dentist, I like helping people and being able to help people maintain beautiful teeth and smiles," says Dr. Miller. 
Dr. Benjamin H. Collins joined the South Strand Dental team in 2018. He is a native of Georgia and attended Coastal Carolina University where he played football for the Chanticleers. He went to the Dental College of Georgia at Augusta University; he is an avid and adept golfer and is on track to joining the Millers in becoming a partner in the practice.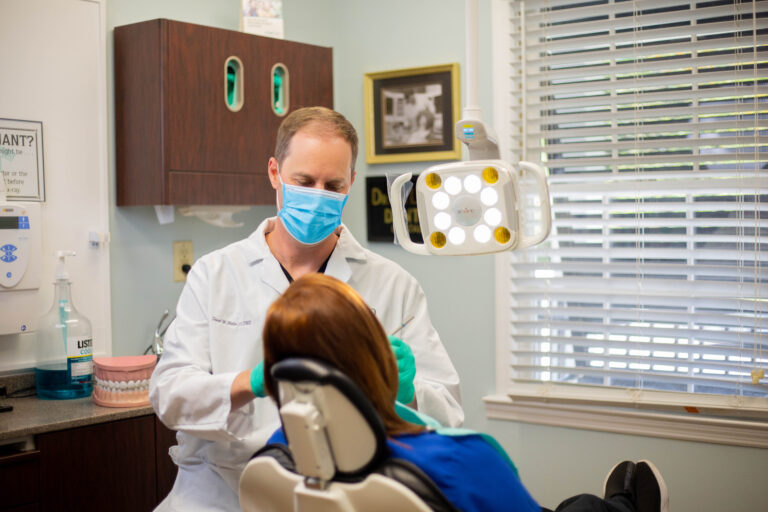 "We're really happy to have Dr. Collins as part of our group," Dr. Dan says. "He's an asset to what we offer our patients. His joining our team ensures that we'll continue to bring excellent dental care to our patients, just as we always have." 
"Choosing to practice dentistry on the Grand Strand was a no brainer for me," says Dr. Collins. "I fell in love with the area while I was attending Coastal Carolina University. Joining South Strand Dental Associates has been one of my best decisions to date. Not only have I benefitted from the mentorship of both Dr. Millers and our experienced dental team, but I also feel lucky that we have such outstanding patients. I look forward to serving this community for many years to come."
"We all love the rapid changes to this industry, which keeps things fresh, interesting, and always challenging," Dr. Dan says. "We are constantly working to stay current with new methods, techniques and technology to offer the best in dentistry services. These new procedures make our patients more at ease."
Last year, when South Strand Dental closed temporarily due to Covid, the team invested their time and energy into making their practice even better. They pursued continuing education courses, and worked to update their office equipment and building. The results are a state-of-the-art sterilization area as well as new panoramic x-ray equipment that captures an image of a patient's full jaw. The technology can diagnose any potential pathology, wisdom tooth complications or failing dental restorations. 
"Our dental office has a family feel to it because of the atmosphere we create as a team, and the care we show our patients," Dr. Dan says. "We take the time to get to know our patients so we can provide them with the best service possible. Many of our patients are retired— it's interesting to get to know them and hear about their lives."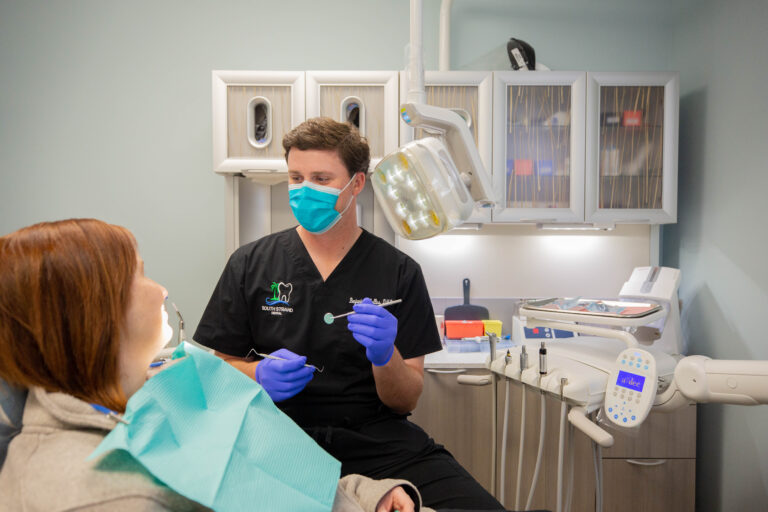 South Strand Dental Associates