Promoting a Fun Fitness Lifestyle in the Market Common
by Melissa LaScaleia
"I'm different from most bike shop owners," Jim Whitmore, the owner of Pee Dee Bicycles in the Market Common tells me, "in that I had zero knowledge of the industry when I began. I worked in corporate America, and I was looking for something else to do."
At the same time, Jim was looking for a way to stay in shape that didn't take such a toll on his body.
"I used to be an avid runner," he says, "but as I passed the age of 40, it became harder and harder on my body, and I was looking for a less impactful way to stay in shape. I had always been a bicycle rider, but only as a hobbyist. So I started doing more bicycling— both mountain and road, and I just fell in love with it."
Jim was living in the Charleston area, and came often to Myrtle Beach on short vacations. One day, he discovered that there was an opportunity to acquire exclusive dealership rights with Trek Bicycle for the Myrtle Beach market.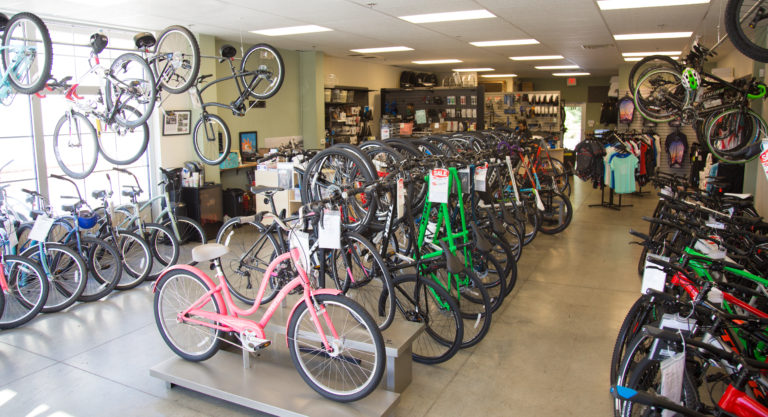 "Trek is by far the biggest name in the bicycle industry," Jim says. "To be able to align myself and my business with them was a win-win for me. I thought it was a great opportunity to start a new venture, with a brand I loved, in a place I loved. I saw an opportunity in this market.
"I reached out, and next thing I knew, I was a bicycle shop owner. It happened very, very fast— scary quick."
Jim opened his store in downtown Myrtle Beach, at the end of 501, in 2015. In less than a year, he moved his business to the Market Common.
"Initially I didn't know the Myrtle Beach market that well," he says. "It was a learning curve for me. It was a great move for us to come to the Market Common last May."
"Anybody who works here has to have an absolute passion for bicycles in some form," he tells me. "But that doesn't mean they have to wear tight spandex. We have a really diverse group of people working for us who can, in turn, relate to the diversity of our clients.
"When someone walks in the store, we try to understand what they're looking for, and match them with the right bike for what they want to achieve. We're not selling them something, we're educating them through our knowledge and passion for the sport. If we're selling anything, we're selling a fitness lifestyle that is focussed on cycling."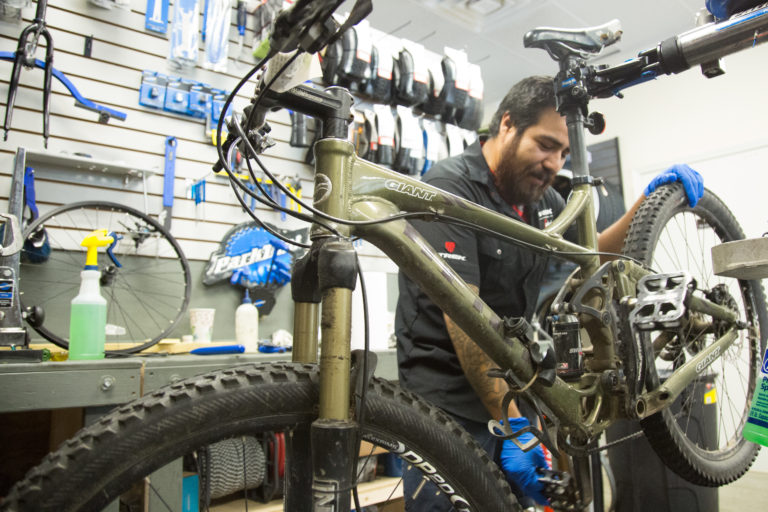 "When somebody buys a bike from us," he continues, "it's not a one time purchase, we become their trusted partner for the life of the bike, and we're there to support them. A good bike is going to last you 15-20 years; it's an investment in your health and a fun lifestyle.
"80% of our customer base is over 50. And with that crowd, there's a lot more education involved in a purchase. That age group has greater physical limitations, and there are ways we can help them address that so you get a much more comfortable ride.
"A cheap $100 bike from a big box retailer is put together by people who don't know bikes. If you buy something that's not comfortable, it's going to sit in your garage and rust. Whereas a good bike is going to be much more fun.
"It all goes back to this fun, fitness lifestyle. We want people to walk out excited, and we help get them on the path to get there. We see ourselves as being partners with our customers."
Pee Dee Bicycles currently hosts several free group bike rides per week out of their shop and will be adding rides geared more towards the casual, entry-level fitness rider in the upcoming months, to better serve their core customer base.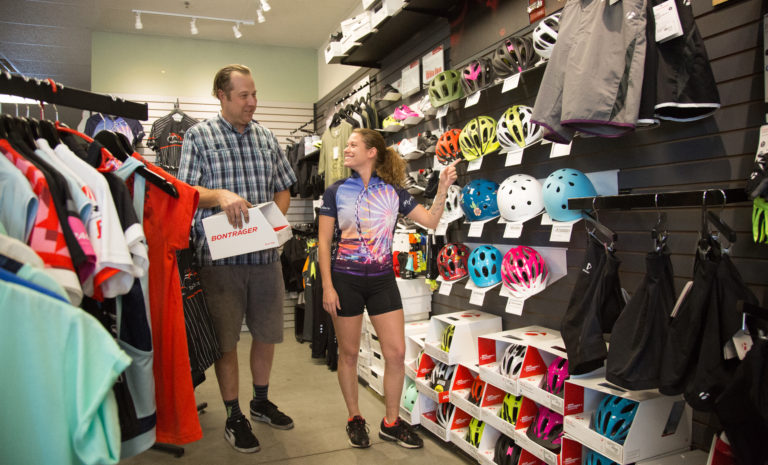 "The entry-level group rides are aligned with our philosophy of how to have fun," Jim tells me. "And also they're a way to take the intimidation out of bicycling. Bicycling is a very social activity. You get to meet people, especially people who are new to the area. And you have breakfast afterwards at the Bagel Shop next door to us. It's a lot of fun."
They plan to host educational classes on mountain biking in the future as well.
Jim encourages people not to be afraid to walk into a bike shop and get an education.
"If we don't have the right bike, we'll tell you where to go to get the right bike for you. It all goes back to education," he says. "And we work on and repair any type of bike, anything from a $99 big box retailer's bike, to a high-end performance bike. We have a great team that can address anything."
Open M-F 10am-6pm, Sa 10am-5pm, and Su 12-5pm.
 Bike and Bagel Ride every Saturday and Tuesday at 8am. Call for the full schedule and levels.
To read more about some of the local businesses in and around the Market Common, click here!