We Take the Pain Out of Painting
by Melissa LaScaleia
The owner of PaintRx in Myrtle Beach forged his company's roots while attending Purdue University in Indiana. 
Joel was looking for an internship for post-graduation, when he came across a flyer that offered to teach business skills to those who wanted to buy into a franchise. 
"Running my own business had always been my dream," Joel says. "So I applied for it. The company was called College Pro Painters. Painting isn't the coolest, sexiest business out there, but I decided to pursue it while I was still in college and see how it worked out.    
"I was doing a lot as a college student, and my parents really didn't want me to sign up for it. I had to invest a lot of money to buy the franchise, and keep employees busy full time, and I was locked in for one year."
He went ahead anyway, and his junior and senior years in college, Joel broke the company's industry records for being the best in several categories: Best in the Industry, Top Gun Rookie Sales, Quality Manager of the Year, and Brand Experience Award. 
The first year, he had twelve painters working for him— and the second, he had twenty.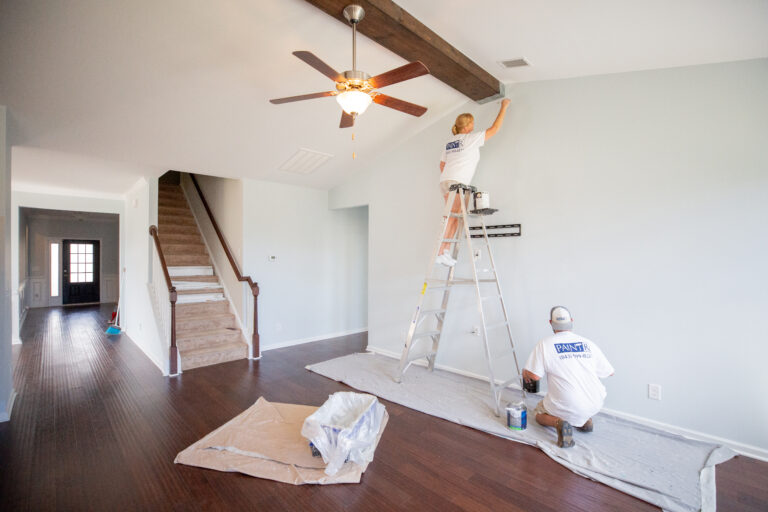 "I was working hard," he says. "The second year, I was again awarded Quality Manager." 
Then College Pro Painters recruited him to work for them in a wide-scale capacity. After graduation, he oversaw all the franchises in Michigan, Indiana, and Ohio, and was recruiting college students to start their own franchises. He was a general manager for three years, and trained his team of twenty franchisees on every aspect of the business— from labor techniques, to managing employees, to marketing and sales.   
"I went from running a small local business to growing and scaling the business throughout the region," he says. "College Pro Painters trained me on what I know today." 
From there he went to work for a national franchise, and oversaw all the operations of the business with them. 
In June 2018, Joel's fiancé was assigned to Myrtle Beach for her residency as an emergency room doctor. The two relocated here, and Joel opened his own business once more— named PaintRx, in her honor. 
With PaintRx, Joel draws upon all of the skill, passion, organization, leadership, and customer service that he employed in his college years and beyond, that made him and the companies he was involved with such a success.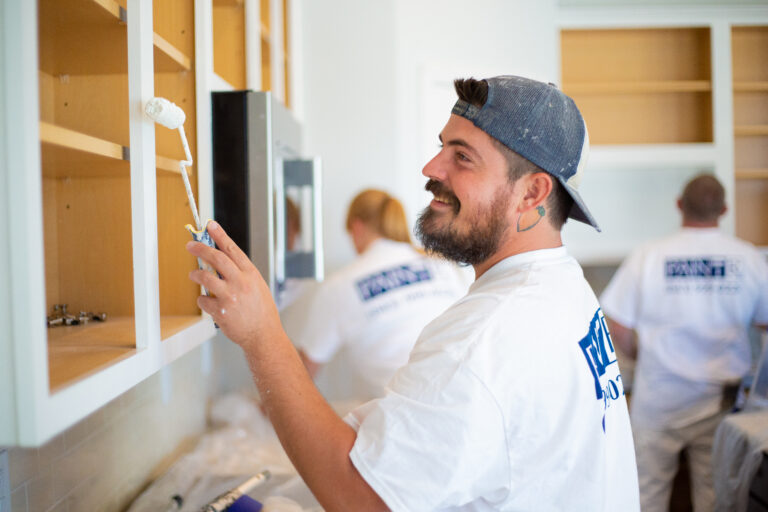 PaintRx does all types of interior and exterior painting for residential and commercial establishments, including kitchen cabinets, garage floor epoxies, boat docks, and decks. They don't use any subcontractors, so people know they can expect the same quality work Joel's always delivered, done over the course of consecutive days without any bouncing around from job to job. 
"As a company, we show up, and we show up on time," Joel says. "We deliver on our promises, and I stay in tight communication with customers. We are professional." 
PaintRx does any necessary prep work like dry wall repairs, caulking, or priming. 
"We haul most of our equipment away at the end of the day," he says, "and if we do need to leave it, we leave it tidy. If it's an interior job, we move all the furniture and use drop cloths to protect everything. 
"We use all top-of-the-line paints from Sherwin Williams, Benjamin Moore, and PPG. We don't use any builder-grade paint, unless it's specifically requested. We buy so much paint that we get great discounts, and we pass that savings on to our clients. We offer free estimates, and provide a detailed proposal in which everything is itemized so our clients can see the breakdown of costs, and choose the services they want."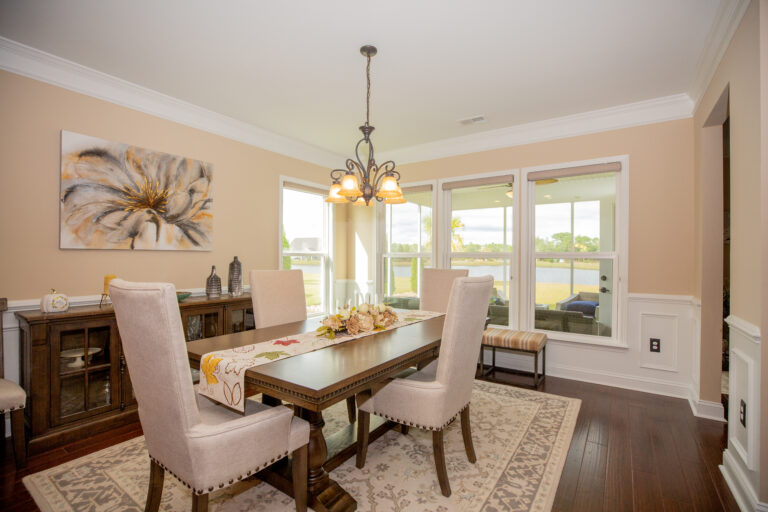 "Our painters cut the straightest lines in town," Joel adds. "Our foremen have been in this industry anywhere from 20-35 years, and the rest of our crew members have years of experience as well." 
They're not only skilled, but also very friendly, polite and professional as their Facebook and Google reviews attest.
"I've been doing this now for about eight years," Joel says. "I'm here to stay. 
"My goal is to raise the bar in this industry by providing an exceptional experience. And I've learned to take care of your customers. If you do that, the rest is going to work out."
PaintRx
Licensed and bonded.

843-999-0226