Building Community Without Barriers in The Market Common
by Melissa LaScaleia
Right in the heart of the Market Common, a beautiful project full of heart is coming into being. Savannah's Playground is an enabling park featuring play equipment that is approved by the American Disabilities Act, so that children with physical disabilities who otherwise would not be able to participate in the traditional childhood activity of playing at a playground, safely can. This is the project and vision of mayor John Rhodes: to create a space that fosters barrier-free social interactions and friendships between children of all ages and abilities.
It's named in honor of Savannah Thompson, a resident of the Market Common who attends Socastee High School and works at Stephanie's Salon & Day Spa. Savannah has William's syndrome; additionally, complications from a surgery when she was 4 years old resulted in brain trauma, leaving her with physical limitations. But meeting Savannah is a heartwarming experience, as she steps up to meet what arises in front of her and embraces life and others with openness and joy. Being with her is like reconnecting with your childhood best friend.
Angela Kegler, a volunteer, says: "When the mayor shared his vision for this park with me, I immediately saw how powerful it was. When I met Savannah for the first time, it made it real."
The mayor and Savannah met at a country music festival in Myrtle Beach some years back, and have been great friends ever since.
"When the mayor mentioned the idea to us, we thought it was going to be a piece of equipment in a park," Savannah's mother, Marjorie, says. "We had no idea that it was going to turn into such a large-scale project, and probably be a destination for people to come to Myrtle Beach and enjoy."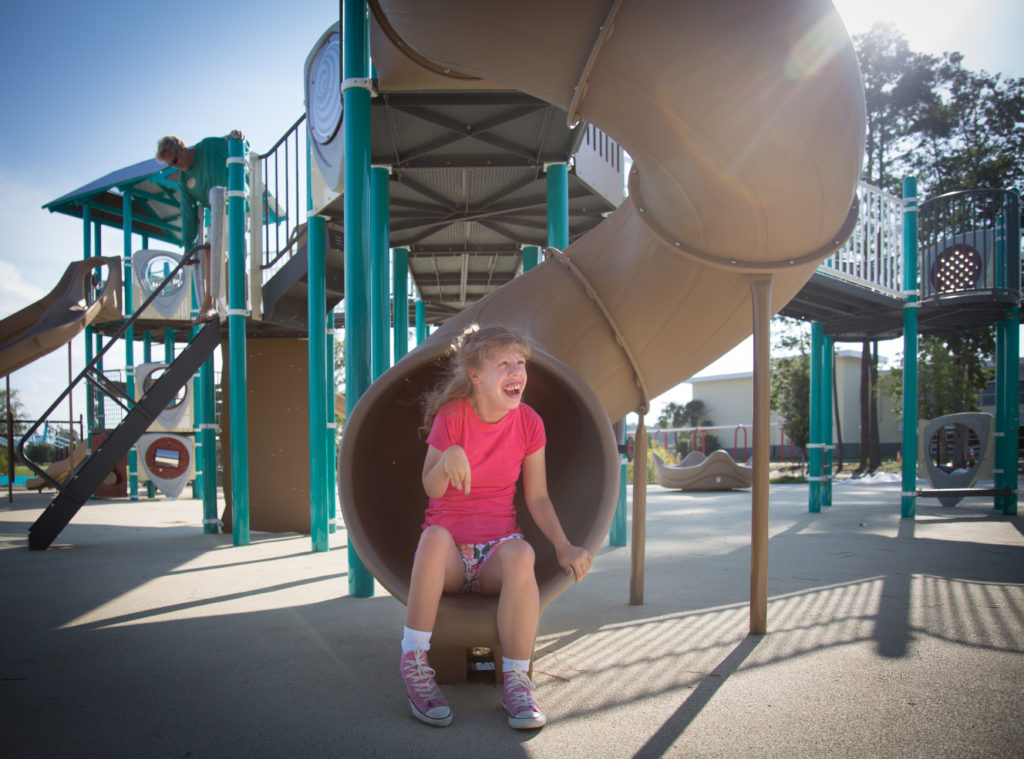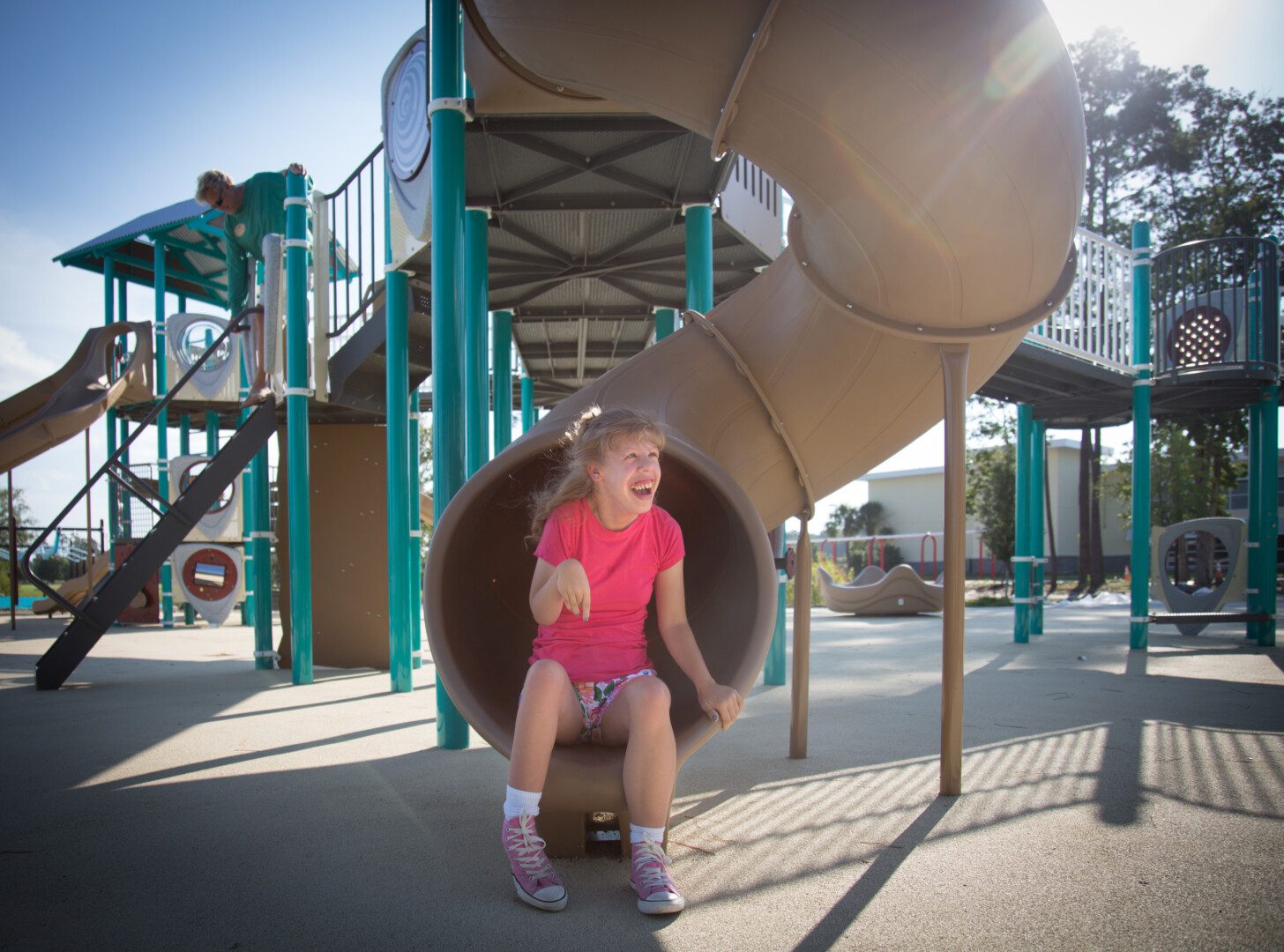 Savannah was instrumental in helping to design the playground. She was invited to go to Minnesota with the mayor to meet the playground manufacturer and give a test run to some of the equipment proposed for the project. Barring too-frosty conditions in Minnesota at the time, Savannah attended the meeting via FaceTime. She was able to see the plan for the playground and select her favorite colors for the equipment— teal and orange. She chose those colors to celebrate her and her sister's collegiate tastes: orange for her big sister Chandler's alma mater, Clemson; and teal for Coastal Carolina University, where Savannah would like to attend.
When I ask her if they picked what she wanted, she replies: "They sure did! There's a whole lot of teal over there. And a whole lot of orange. I told my sister and she was thrilled."
In 2015, after several years of planning, John Rhodes established Savannah's Playground as a non-profit. He garnered the backing of local businesses who have been instrumental in ensuring that donations continue, so they can reach the $3 million goal they need to complete the project.
"I find this so exciting, because there aren't many places like this in the country, and we are blessed to have one in our own backyard," Angela says. "We need to feel people's enthusiasm behind this saying, 'We want this special place.'"
What are some tangible things people can do to help?
"Donate," says Angela. "Every dime helps. And help us find resources out there to further meet our financial needs. In addition to volunteering, come participate in our fundraising events; be a part of them, to build community and the feeling of support behind this project. Look for our grand opening in a few months, and please come. Just that alone is enough."
Her next statement is a great reminder of the best way to help:
"I know I am able to do little things— big things, I'm not so sure. But if I do my part and put my little drop in the bucket, and everyone puts their little drop in the bucket – before you know it, the bucket is full."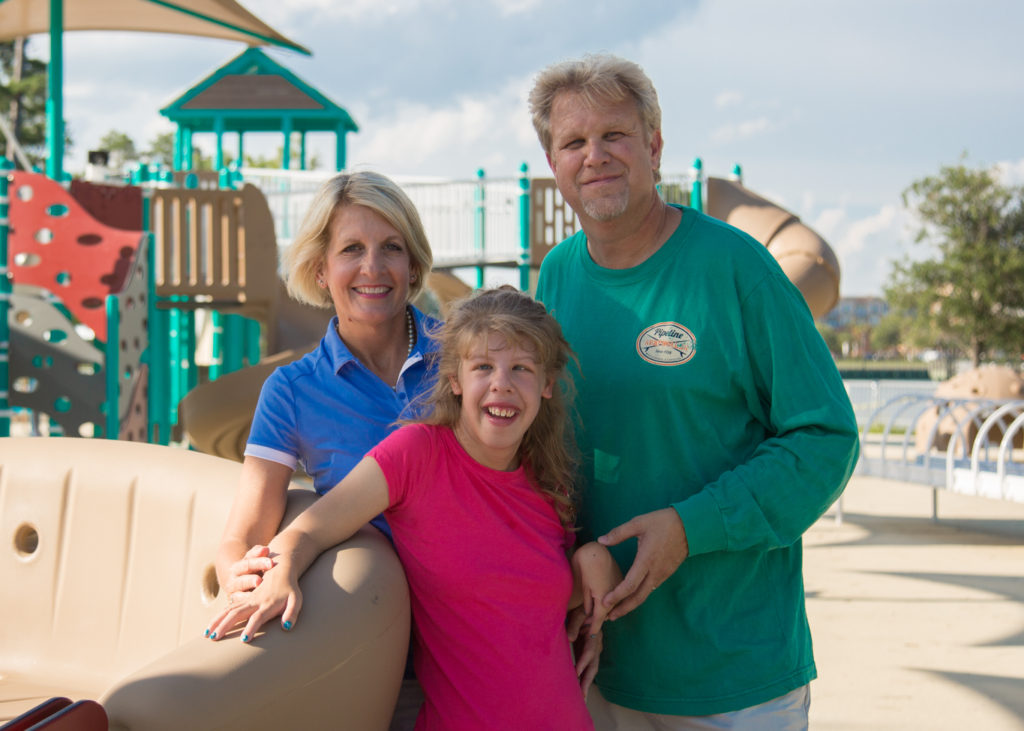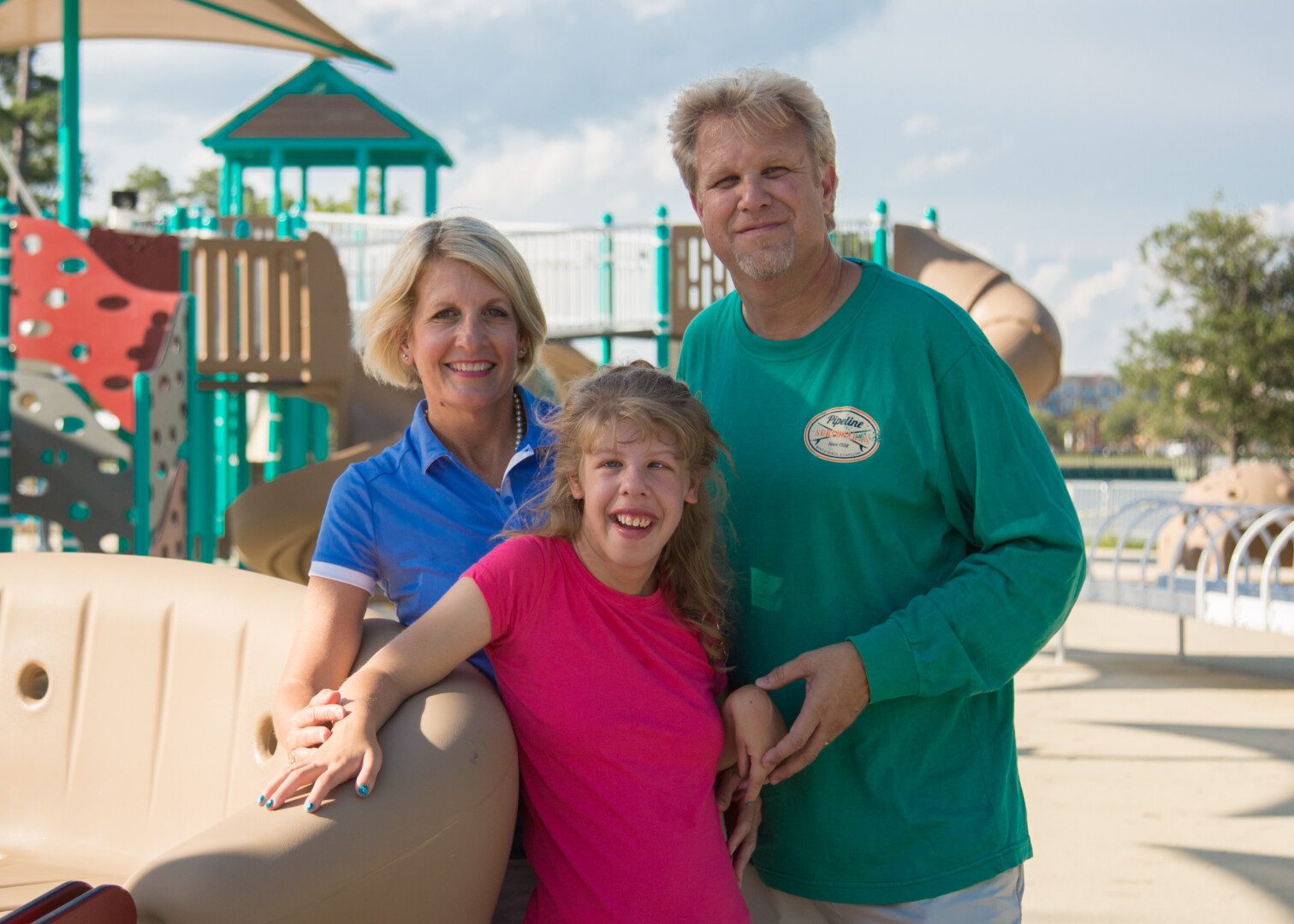 And before you know it, community is built.
"As a volunteer," she continues, "what inspires me to be involved and stay involved, is a precious ten-year-old who said she couldn't wait for it to be opened. When I asked why she replied, 'Because I can't wait to play there and make new friends.' And she has no physical limitations and understands what the park is."
Savannah, too, has encountered great enthusiasm from her classmates at Socastee High School.
"So many of them are asking me, and saying, 'Is it open yet? Let me know!'"
"I know that the children and younger people in our society see things differently from how I did growing up, and in much better ways," says Angela. "When I think of how our younger generations appreciate one another more and appreciate what every individual and every human brings to the table, I see this park as a catalyst for sustaining that. This enabling park brings children of all abilities together to interact, and they're going to have an opportunity from a very young age to see and appreciate one another as people, and not differentiate between people with physical challenges from those without physical challenges. And that interaction is going to foster a better future. That's my passion— to try to help people be the best version of themselves, and that's what this park is going to do for these children."
At the conclusion of our interview, Savannah gives me a warm hug and we exchange business cards. Mine reads, "Writer." Her's, "Happiness Ambassador."