Everything's Better at the Garden
by Melissa LaScaleia
The Hilton Garden Inn is a franchisee of the Hilton Brand— a select service brand which offers all the guest amenities people know and expect, such as complimentary internet, parking and airport shuttle service; room service; a microwave and fridge in every room; and on-site laundry facilities. 
They also have a business center; full bar; a fitness center that includes free-weights, universal weight machines, cardio machines and yoga mats; an indoor and outdoor pool; and an outdoor hot tub. Upgraded rooms have whirlpool tubs ensuite.  
The hotel restaurant serves breakfast and dinner. All of their food and beverage is prepared in-house, and cooked to order, whether it be in their restaurant or catered. 
There are ample spaces for lounging and relaxing, including by the wrap-around fireplace in their lobby; at the expansive bar; and at the outdoor patio seating area with accompanying fire pit, adjacent to the restaurant.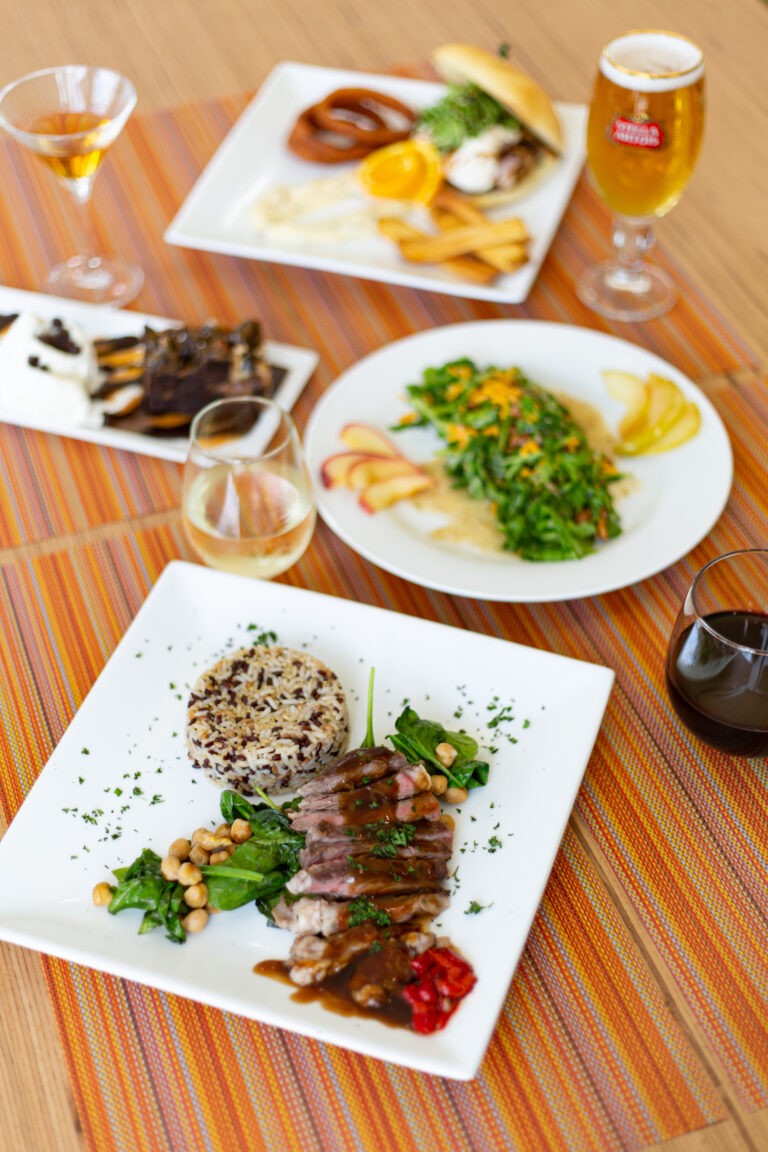 Thomas McDonald has been the general manager of the Hilton Garden Inn in Myrtle Beach for the past ten years. Originally hailing from New Jersey, he has worked in hotel management for over twenty years. 
"We're proud to be a part of this community," he says. "As a manager, I and my team are always working to make sure every guest is having a positive experience while they're with us."
This past week, the hotel upgraded all of their beds, and installed new 50-inch smart TVs with over 200 channels. 
"During my years at the hotel," he says, "we've won a total of 7 Hilton Garden Inn Success Awards, which is the Hilton brand for ranking, and we rank in the top 5% of all the Hilton Garden Inns across the world. We've never gotten a less than outstanding on any kind of Hilton Quality and Assurance (QA) and Quality Inspection service, which takes into account cleanliness, brand standards, and service."  
All in all, they've won a total of twenty "Outstandings" in the past ten years. They are ranked #9 out of 200 hotels on Trip Advisor, and won the Traveler's Choice Award for Trip Advisor for 2021.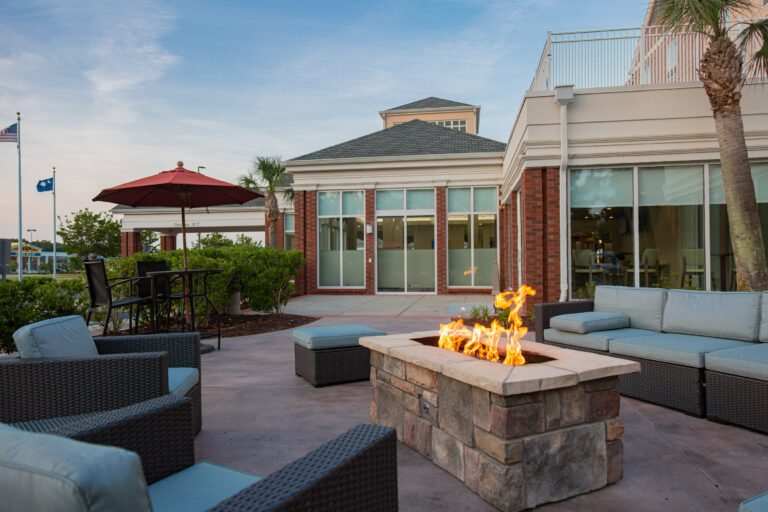 Thomas is proud of the accolades, and passionate about what he does.  
"We have on average forty employees," he says. "We have a real teamwork environment here, and are always looking to have great people join our ranks. We like to do things to continue to reward our current team members. We are a bright hearted workplace."  
The hotel has over 1800 square feet of meeting space with state of the art audio and visual equipment for presentations, meetings, and functions, and a full catering crew at the ready. 
"The room can be broken up into three different sizes so it's fully customizable," Thomas says.  
The space is a popular selection for reunions, corporate events, luncheons, meetings, Christmas and retirement parties, corporate breakfasts, lunches, and outings.  
"We do a nice mix of corporate business and leisure business, and accommodate both types of guests excellently," he adds.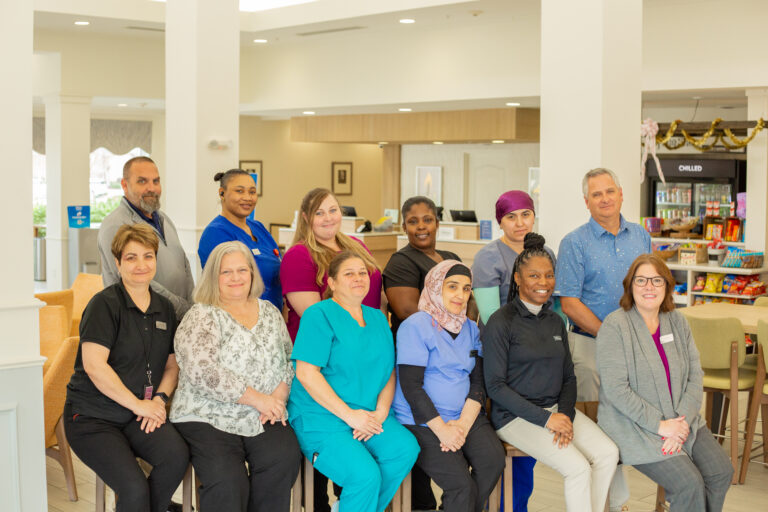 Single travelers will feel as much at ease at The Hilton Garden Inn as couples or those with a family. It's an easy atmosphere that feels simple and modern, inviting and unassuming. 
"This is a hotel for everyone," Thomas adds. "It's the most accessible property on the Grand Strand. We're close to the beach and the area attractions, and three minutes from the airport, and five from the Market Common." 
There is also a gift shop on the premises where you can get all of your basic necessities for your trip— even down to a bottle of wine. But if you choose to shop elsewhere, the mall is within walking distance. Or you could elect to hop aboard the hotel's free shuttle which transports guests from the hotel around the mall's perimeter. 
In response to Covid, Hilton has partnered with Reckitt, maker of Lysol & Dettol, to develop their Hilton CleanStay program. The innovative program provides enhanced training for team members, increased cleaning of public areas, and adjusted food and beverage service, to ensure all guests enjoy a worry-free stay.
Hilton Garden Inn Myrtle Beach- Coastal Grand Mall