Thursday, November 4, 2021
by Melissa LaScaleia
Ground Zero Ministries is a local area non-profit 501(c)(3) organization whose mission is to provide teenagers, ages 13-18, with a place to go, belong and grow.
"We feel teens are saturated with so many negative messages in today's society," says Stephanie Sebring, advancement director for Ground Zero. "Everything from media influences that direct their attention and energy to being something different from who they authentically are; to bullying by peers; to navigating difficult home situations. Ground Zero provides them an environment where they are surrounded by positive people and messages."
The founder and president of Ground Zero Ministries, Scott Payseur, had the idea to start the organization when he was in middle school.
"Like many kids growing up in the '80s, I wanted to start a band and be a rock star," Scott says. "One day I attended a youth conference and heard a Christian band, and decided to start my own. I petitioned my city council for a building to turn into a teen club, and it was successful. That's where my passion for youth ministry originated."
As an adult, Scott founded Ground Zero out of his house in Tennessee in 1998. In 2005, he met a local businessman who had organized several fundraising festivals around the world, and offered to help Scott develop his organization further. One of his bases was Myrtle Beach.
Scott was familiar with the South's coastal areas— he grew up taking family vacations to Holden Beach, NC. But his first real visit to Myrtle Beach was after college, when he was assigned to the area for a work project.
After his fortuitous connection, Scott and his wife Kimberly moved to Myrtle Beach and ran Ground Zero from both locations for two years before ultimately transferring everything to the beach.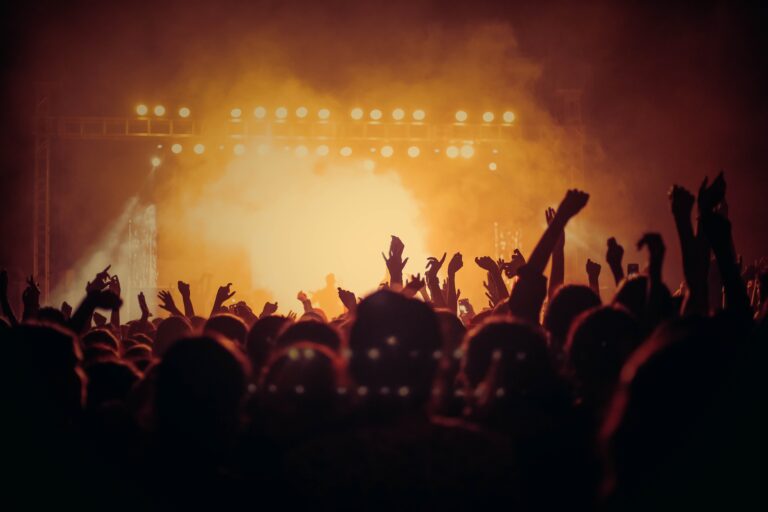 In 2011, the City of Myrtle Beach gifted them a building for their programs. It took Scott three years and $1.7 million in kind services and funds to renovate and open it. 
"It was a monumental task for a small organization, and many people told us our best decision was to give the keys back to the city," Scott says. "No one would have ever questioned us quitting because that seemed like the sensible thing to do. There were a lot of personal struggles. But that's not my mentality. 
"It was us setting out to do what we felt we had been called to do. I wanted this building and the fact that we opened to stand as a testimony to my faith in God. I believe it's been God's provision through people that's made all of this possible. It was a huge step of faith; it was driven by a need to reach a generation of teenagers that we feel are really struggling with so many issues. So for us, everything we do revolves around that." 
Many know Ground Zero for their annual fundraiser— the Dragon Boat Festival— held each spring in the Market Common. Upwards of 10,000 people turn out for this fun-filled team building extravaganza. Professional steerers guide brilliantly-colored boats in the shape of dragons filled with teams of paddlers as they race across the big lake. Spectators and participants have a blast with the sporting competition, costume contests, music, and food.  
But even on a smaller scale, the signature Ground Zero events draw teens consistently. Scott and his team have a three-part strategy for impacting teens in a positive way. 
"First, we capture their attention," says Stephanie. "We do that through hosting high-energy events and creating memorable experiences." 
GZi, their weekly outreach program, is a night where teens come listen to live music, hang out with their friends, hear from a motivational speaker, and engage in a conversation about an issue that is directly relevant to their lives. 
"For each of our events, we create a place where teens can feel free to be themselves in a supportive, fun environment," Stephanie says. "They receive free food and drinks, and they're surrounded by people who care about them. Often we play games like ping-pong and 9 square— it's similar to volleyball but more intense and high energy."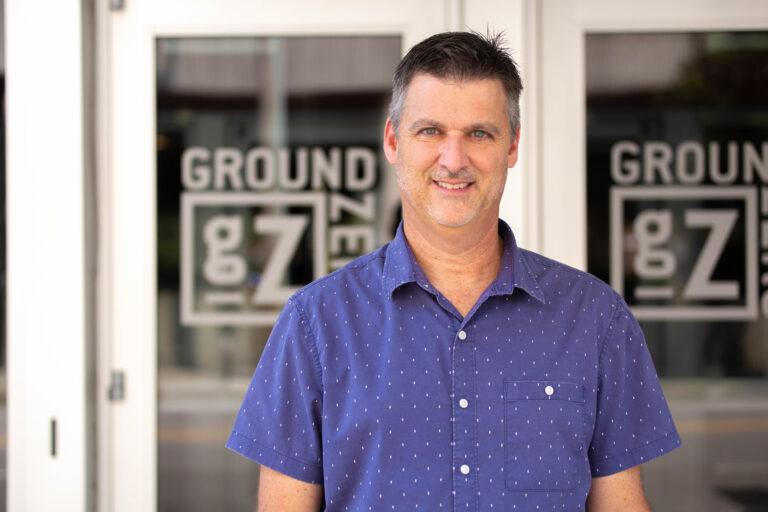 The second part of what Ground Zero provides is empowerment—a valuable asset in a world that can often groom teens into accepting toxic mental habits, relationships, and activities. Their mentoring and support helps teens feel safe to explore who they are, what they stand for, and how to protect that— in essence to face the challenges of their daily lives well equipped to do so. 
"We do this through cultivating a faith relationship which empowers them to not only make their own healthy choices, but to stand by those choices and share them with others," Stephanie says. "The last part is that we train them to be leaders by creating opportunities for them at Ground Zero. Once they have these skills, they can use them in any area of their lives with greater confidence." 
Ground Zero isn't funded by any large organizations or churches; they are funded solely through individual donors— those who share their vision for impacting the lives of today's teenagers. 
"We serve kids from all socioeconomic backgrounds," Stephanie says. "By bringing teenagers together to navigate life and its struggles in a safe environment, we increase the chances for them to be successful, for them to know they are not alone— that there are people who will support them." 
This year, Scott is celebrating the organization reaching the place he envisioned it being back in 1998.  
"For the past two years, Covid has prevented us from hosting the Dragon Boat Festival, which traditionally served as our largest fundraiser," he says. "This year, we are hosting the Fall Fundraising Gala at The Dunes Golf and Beach Club in order to share all the growth that has occurred behind the scenes for us during this hiatus, and what people can look forward to in the future. We want our community to know that we are back and as excited as ever to see them at Ground Zero events." 
The gala is an opportunity for those interested in Ground Zero's mission to learn more about the ways in which the organization is growing and how they can help to be a part of that positive change.  
"When we impact youth in positive ways," Scott says, "we prepare them to show up in their homes, school, and community as the best versions of themselves. Everyone benefits, and it creates a ripple effect, in which those whom they touch are better positioned to reach others as well." 
"You don't have to be a Christian to care about kids or the community," Stephanie adds. "But you do need to care about kids to create an impact in their lives. This fundraiser is an opportunity to ensure we have the resources and community support to do what we do on a continual basis." 
In their usual style of providing positive, high energy events and good times for their guests— the Fall Fundraising Gala promises to not disappoint. The Dunes Golf and Beach Club is sponsoring the event, which will be held at their facility. 
Attire is semi-formal; there will be a three-course dinner provided by the Dunes Club; and music by Doug McFarland. Keith Davis, a former NFL player for the NY Giants, will be the keynote speaker, sharing his personal story which parallels those of the teens that Ground Zero serves everyday. 
And there will be professional photo opportunities so attendees can remember a memorable night.  
Tables cost $500 for the evening, and can accommodate parties of eight. Single hosts are encouraged to bring guests who are interested in learning more about Ground Zero's Mission. All proceeds will benefit Ground Zero.