Putting the Happy Back into Law
by Melissa LaScaleia
Gem McDowell has a law degree from the University of SC and has been practicing as an attorney since 1992.
"I have always liked the business," he says about his career choice. "I graduated as a business and economics major from Wofford College in 1988. Being a business lawyer allows me to be involved with hundreds of businesses, not just run my own. My goal is to enhance the joy in people's lives and accomplish progressive things."
In his practice, Gem offers a multifaceted array of transactional services: estate planning for individuals and families; probate work; estate planning to avoid probate; mergers and acquisitions; commercial real estate; LLCs or any kind of entity creation; and corporate divorces, in which he can extract people from undesirable business arrangements.
He also has a master's of law in taxation, or LLM, from Emory University, which gives him an edge when it comes to helping his clients save money.
"Having an LLM gives me additional knowledge so I can structure transactions to be more tax efficient," he says. "I advise and assist with like-kind exchanges— if you purchased a property for 1 million dollars and are selling it for 2 million, I can help you mitigate taxes through the purchase of a new property and handle the legal aspects of the transaction. If you're worth x number of dollars and want to write a will, I can help you figure out the way to leave the least amount of money to taxes."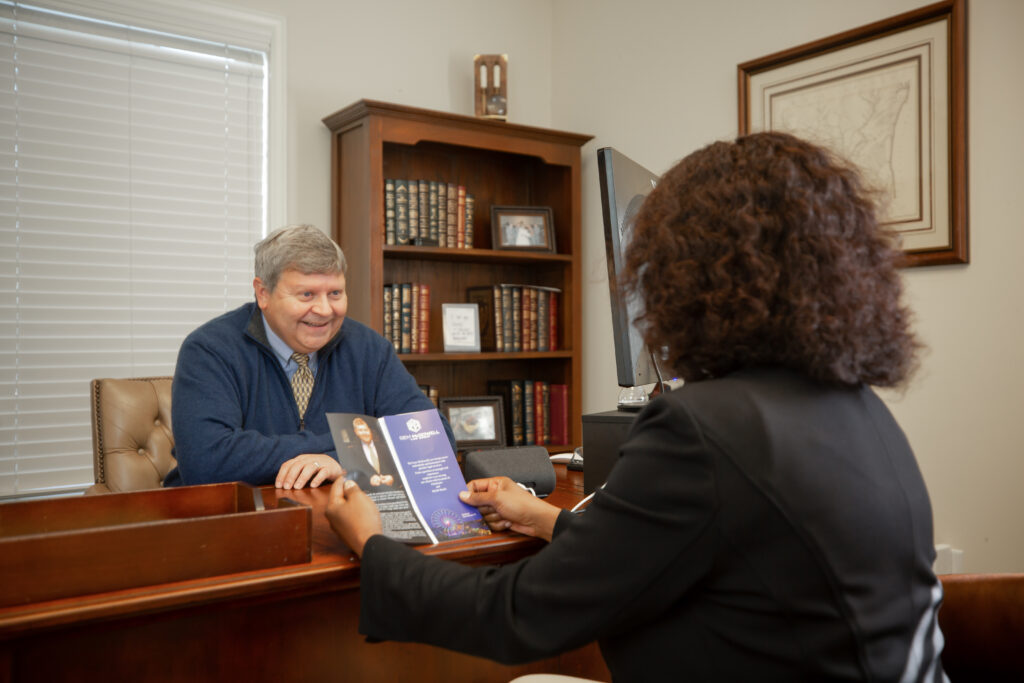 "I don't handle car wrecks, divorces, or sue people," he adds. "When people leave my office, generally they are happy. I've done what they need and want me to do."
Gem was born and raised in Spartanburg and has always lived in the South. After law school, he worked for three law firms: one small and two very large ones.
"I was partners at some point in time at all of them," he says. "But I ultimately decided to open my own firm to allow for the greater flexibility and personalization that isn't allowed at a bigger firm."
He started his law group January 1, 2010, which still remains small and personal. Today he has one associate attorney, and a staff of six.
"In terms of accessibility, I'm extremely accessible," he says. "Every email I send has my mobile number on it so my clients can call me whenever they need to."
He offers a free fifteen minute consultation to ensure any new clients are a good fit before work commences.
"It's like test driving a car," he says. "I want to make sure you're a good fit for me, and that we're a good fit for one another. Fifteen minutes is enough time for the client to weed things out as well."
Gem lived in the Myrtle Beach area from 1992 to 2005, then moved to Charleston while still retaining a working presence in Myrtle Beach. Since July, he has relocated to Myrtle Beach permanently.
"I'm glad to be back in a place that feels like home," he says.