The Man Behind the Name, the Gift, and the Journey
by Melissa LaSaleia
For interior design maven and the owner of ER Home LLC, Eric Richards, creativity and a drive for excellence have always come naturally.
"In design school my teachers were blown away by my proficiency and I was too," Eric says. "How I got this gift, I don't know, but I'm grateful I have it and I don't take it for granted."
That gift launched him on a path as a designer and into a richness of life experiences he never could have imagined. Over the last thirty-odd years of his career, Eric has undertaken projects for multi-billion dollar corporations; Luxury Living magazine; as well as numerous private homes coast to coast and along the Grand Strand. He also birthed his company, ER Home LLC.
"Interior design is not as much about decorating as people believe," Eric explains. "It's about form and function; configuring and utilizing a space to achieve a certain lifestyle and feeling depending on how people interact with their home and with one another in it."
But to get to that point, a lot of work has to be done in terms of architectural construction and installation. He sees architecture— including plumbing, hardware, electrical fixtures, and flooring— as an integral component of interior design. He learned all the skills he considers essential for his creation process, and, with his team at ER Home, works as an all-inclusive, multi-talented, and licensed contractor. He completes tasks such as: painting; wallpapering; tile work; custom furniture design and building; refurbishment; carpentry; kitchen and bath remodeling; electrical; plumbing; and decorating.
ER Home is proficient in green construction and building practices, as well as feng shui— the latter, a technique which Eric was already employing intuitively in his designs without realizing it. Nevertheless, he spent six months of study in San Francisco to gain a deeper understanding and confidence in the art.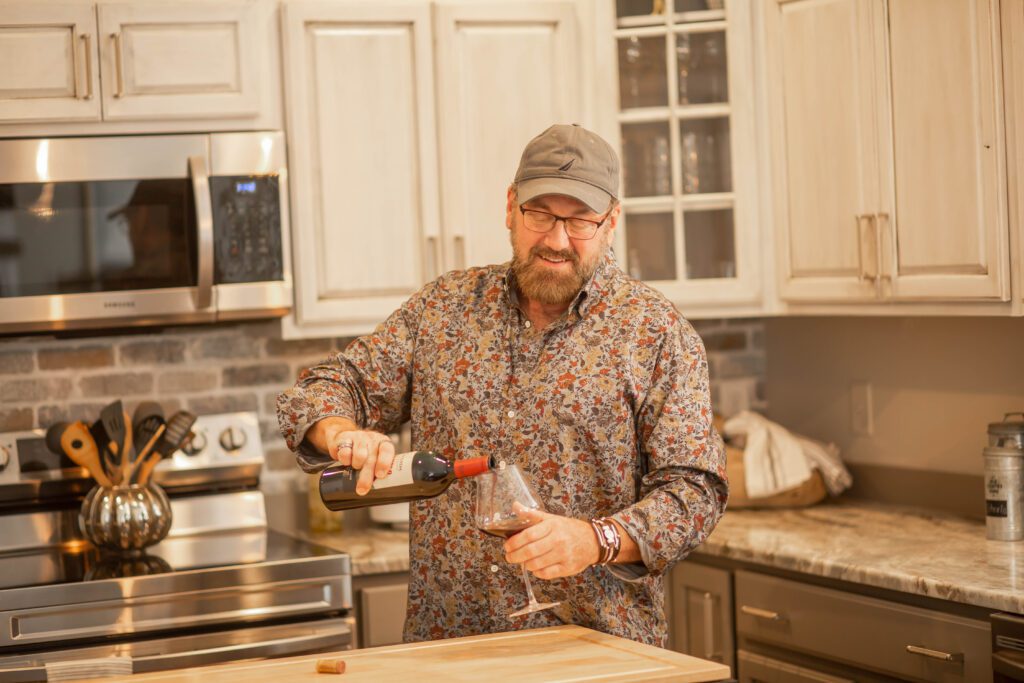 For Eric, interior design is a highly individual and joyful process for each and every client— as well as a fluid and constantly evolving one.
"The longer you're personally in the home and around the clients," he says, "the more they all
speak to you. So the different layers will change throughout the process. There's a psychology about working with clients and with design— you have to use it to fuse many different styles together."
This may seem like an overwhelming task, but early in life, Eric chose to live by a mantra that has guided him ever since, and which he attributes to one of the hallmarks of his success: "There are no problems, only solutions."
"With all of my experience, I still learn something new every day," he says.
Eric views every challenge he's faced as an opportunity to think outside the box and reach new heights in his depth both as a person as well as a designer. Since he began, his talent has grown in the scope, sophistication, and nuance of what he is able to achieve, no matter the size or budget of his project.
"As my business has grown, my reputation has too, and it's given me the opportunity to be more creative and more grateful than I ever thought I could be," he says.
"I'm confident in my gift, but I'm humbled I'm the man it was gifted to. My cup truly runneth over; I have incredible clients and friends, and I spend my days doing what I love, making a difference in other people's lives.
"Confucius said, 'If you love what you do, you'll never work a day in your life.' And that's my reality. I'm just so grateful for my life every day, no matter the challenge."