An Annual Fundraiser Celebrating Community and Fun
by Melissa LaScaleia
The Ground Zero Dragon Boat Festival began on the big lake in the Market Common nine years ago as a fundraiser for Ground Zero Ministries, a local non-profit 501(c)(3) Christian organization that offers a safe space for teenagers and pre-teens to gather and hang out in a positive environment.
"The festival is a fundraiser for the events that we hold throughout the year," Scott Payseur, the founder and president of Ground Zero says. "We're not open daily, we're event driven— bringing in national Christian bands and speakers… it's kind of like a Christian House of Blues."
Scott was looking for an annual fundraising event that was fun, unique, and family friendly.
When one of his staff participated in a dragon boat festival in Tennessee and told about the experience, he knew he had found it.
It's now held every year on the big lake in the Market Common, the last Saturday of April.
"The Dragon Boat Festival is unique to most people," Scott says. "It's fun to watch; the boats alone make coming worthwhile because they're so eye-catching."
Looking like giant, brightly painted canoes with varying motifs and little dragon heads on the front, each boat is outfitted with a team of paddlers— ten on the left, and ten on the right. On the front tip of the boat, a drummer sits on a tiny stool with a drum, and keeps the beat so that everybody is paddling in unison. On the back of the boat is a professional steerer brought in especially for the occasion, who keeps the boat on course and prevents crash collisions.
Scott explains the day's proceedings.
"We race four boats at a time, and we can have 55 teams. While four are racing, four boats are loading, so there's never any lag in time. There's a first heat in the morning, from 9am till lunch time. Then there's a second heat in the afternoon in which everybody races again. We take the best time from all of the teams, and then pair them up in the final race, which will be around 4pm.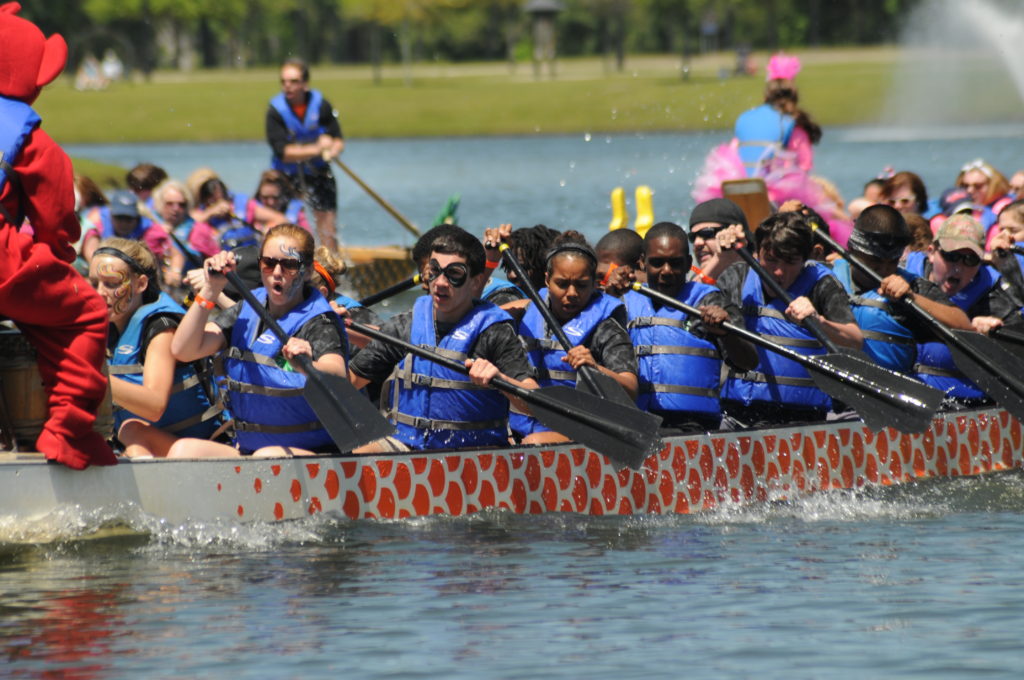 "In the afternoon, we pair up similar groups to race against each other, like real estate or media— we also have middle and high school boats— and the winning team is awarded a trophy," Scott says.
There are a several additional prizes awarded as well. For the 1st, 2nd, and 3rd place winners, every participant on that team gets a medal; the first place team also gets a trophy. There's also a trophy for the overall fastest time, as well as a trophy for the much coveted delegation, Dragon-Behind, the slowest boat.
The festival has plenty besides the races. There are food vendors— this year's lineup of sponsors includes Logan's Roadhouse, Mellow Mushroom, Bojangles' Famous Chicken n' Biscuits, Ben & Jerry's Ice Cream, and more. There's also a family fun zone with inflatable games, banana boat rides on a jet ski, and a stage featuring live music or a DJ.
"And during the lunch break, we have a Drummer Dress Costume Contest," Scott says. "It's an element we added to make the event more fun. Each drummer walks the runway on our stage in a costume that best represents their boat, and is judged by a local celebrity panel of judges."
"When it comes to the Dragon Boat Festival," he adds, "holding it at the Market Common is what makes it so special. It's a beautiful and ideal location. Because it's a smaller body of water, people can see easily and watch right at the finish line.
I've seen other Dragon Boat Festivals held on big lakes, and you almost need binoculars to see. If people don't want to eat from the vendors, there are plenty of options in the Market Common. The setting makes the festival unique beyond the Dragon Boats."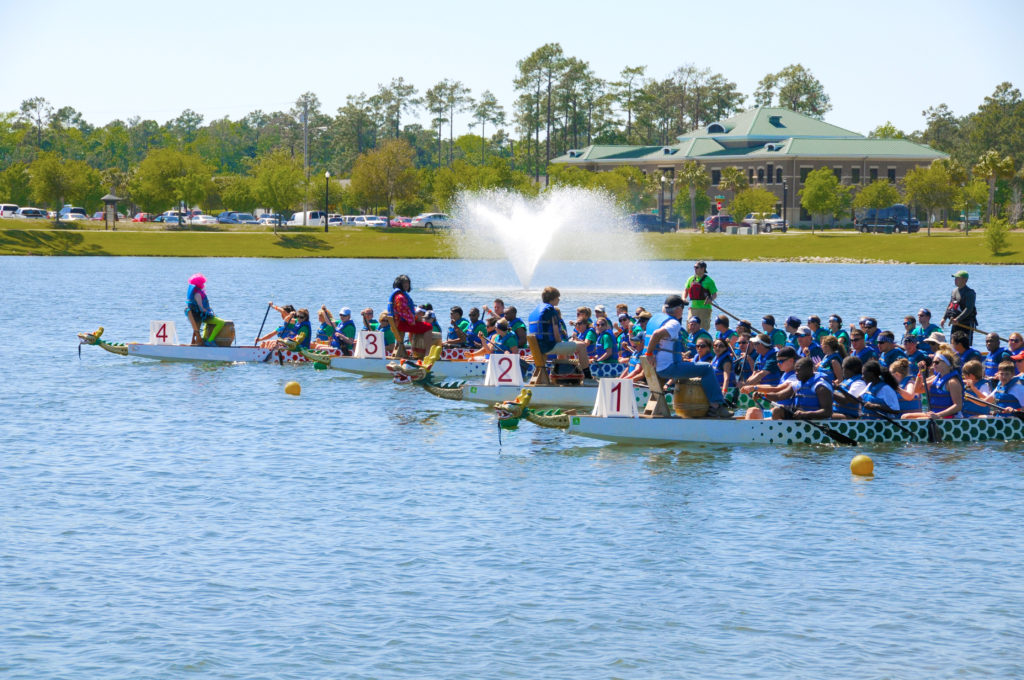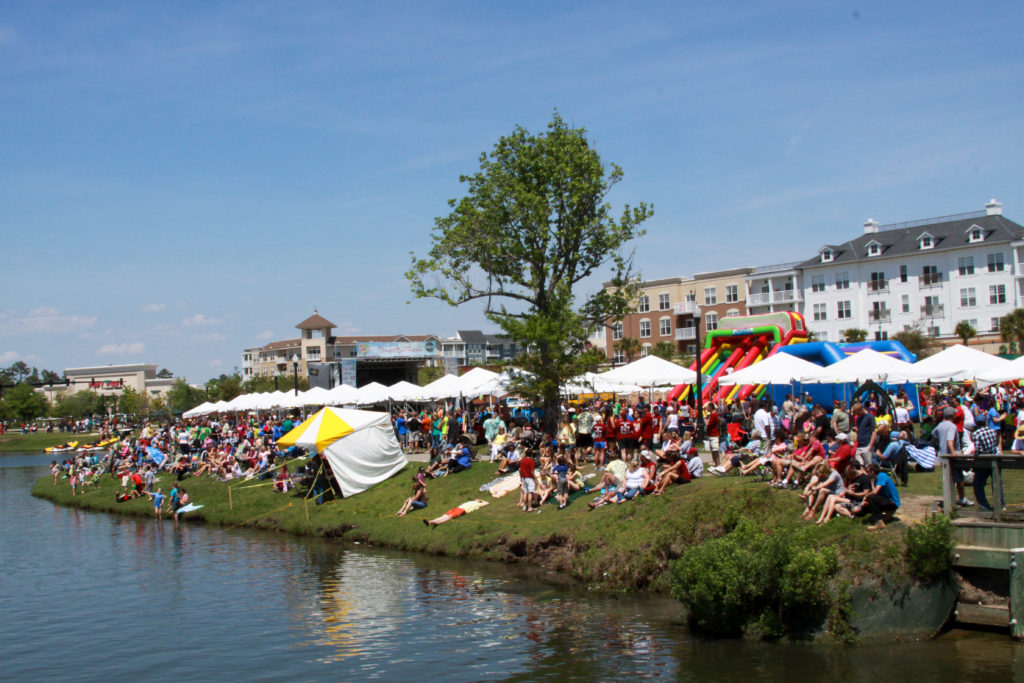 "We have about 5,000-7,000 people that will come throughout the day," Scott adds. "And about 1,200 participants on boats. One of the things people say is that they love hanging out with their team, but they also see people they haven't seen in years. 
"And they end up reconnecting with those people and they love that. The festival is a draw for all types of people from all walks of life. It creates a great opportunity for community to happen."
As do the preparations leading up to the festival.
Boat teams are made up of groups as diverse as church groups, families, school groups, investors, golfers, or friends.
"Sometimes it's just one person who wants to do it," Scott says. "Whoever initiates it becomes the captain. And then we work with that individual to secure funding, compile a team, and get sponsored. We bring the boats and the professional steerers— people who have actually been on international teams. So participants don't have to worry about that and neither do I."
The boats arrive along with their accompanying steerers the week before the festival. Each team is allotted a chance to practice for a one-hour slot the week leading up to the festival. It's a noisy, hilarious time.
"It's not too late for a team to jump in in April," Scott says. "They can contact me up to a week before the festival."
The festival is free to attend, and Ground Zero has a variety of dedicated sponsors and levels of sponsorship to help them meet their financial goals. The festival usually nets around $100,000 in revenue. This year he has a goal of $130,000.
"The ultimate goal though," Scott tells me, "is not about the race or even the funds raised, but about doing something for the community and impacting high school and middle school students in a way that is positive and makes them feel loved. The festival really does that. It's fun, but at the end of the day, it's all about the kids."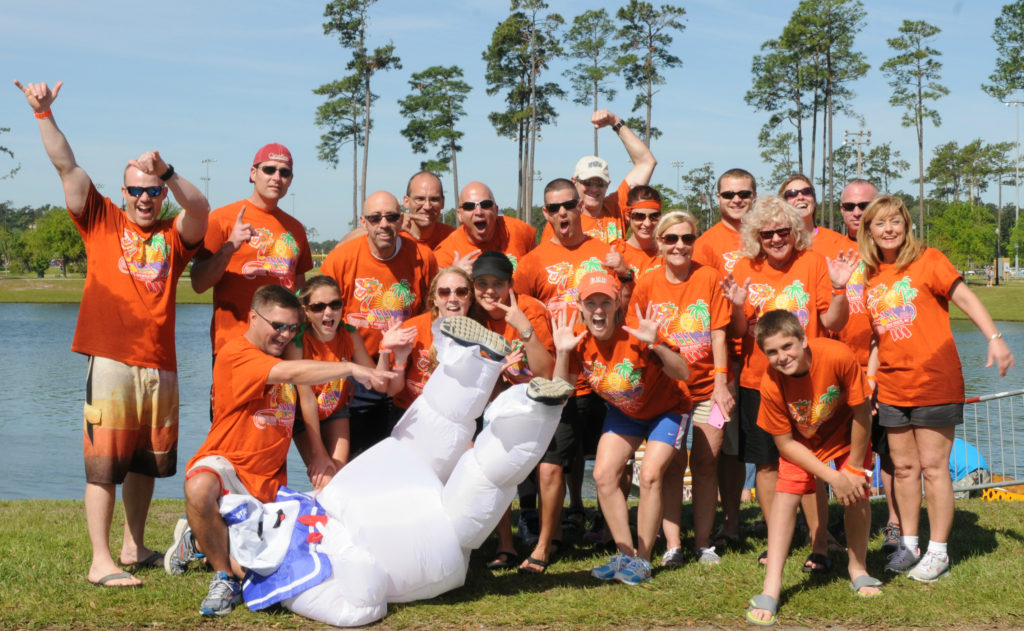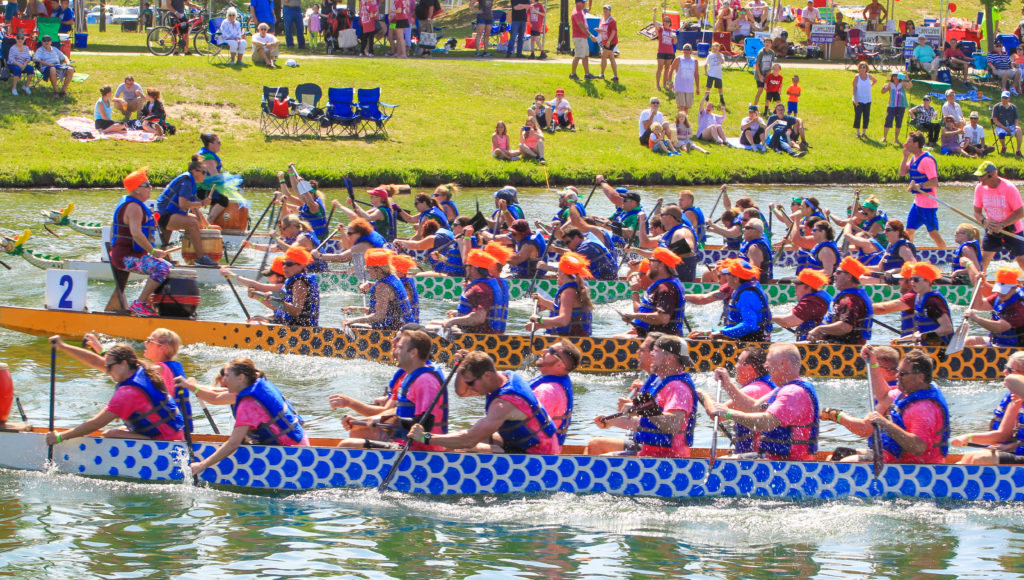 Saturday, April 29, 2017 beginning at 9am in the Market Common.
Admittance to the festival is free. Wristbands for family fun zone $10; banana boat rides $5.
For more festivals in the Market Common, read about the Highland Games.