Crafting Crooked Hammock Brewery: Rich's Dream Realized
In a world brimming with business attire. Rich Garrahan had a vision—an aspiration to break free from the daily grind and establish a haven of his own at Crooked Hammock Brewery. Exhausted from the corporate race, he longed for a spot where concerns could be abandoned, and where unwinding and bonding took center stage. Rich's dream was to erect a retreat. A sanctuary that would provide not only solace but also a boundless wellspring of delight, right here at Crooked Hammock Brewery.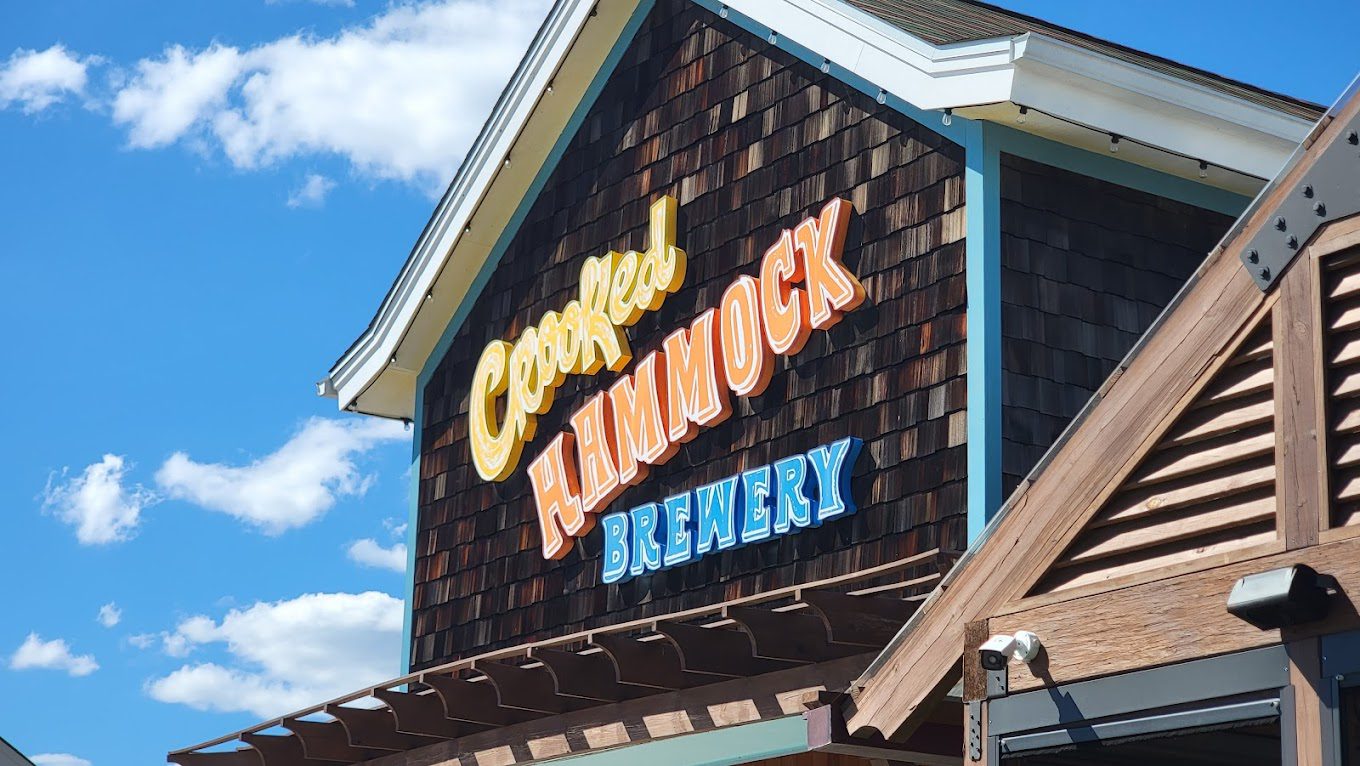 Creating Community: Where Work Feels Like Fun
Rich's vision came to life in the form of a beautiful utopia named Crooked Hammock. A place where relaxation and recreation intertwine. It was no ordinary dream, but a place where yard games, craft beer, and endless cookout aromas enchanted the air. It was paradise, where burgers equaled conversations, and each sip of beer toasted life's simple pleasures.
Brewing Bliss: Where Beer Meets Happiness
Nonetheless, the scope of this vision extended beyond mere repose. Rich aimed to create a place at Crooked Hammock where like-minded individuals would take pleasure in their work, where the camaraderie among team members was as important as the brews' quality. After a seven-year wait, this dream finally turned into a reality at Crooked Hammock. Three slices of paradise emerged, each devoted to crafting exceptional brews and offering delectable cuisine in an environment that fosters connections and relaxation, proudly brought to you by Crooked Hammock.
Barefoot Landing's Brewing Paradise
At the core of Barefoot Landing. Crooked Hammock Brewery became a beloved extension of our home, discover a 30-barrel system in full swing. It effortlessly crafts regionally-inspired seasonals, beloved year-round classics, and exclusive brewmaster creations. A Southern ode, a dive into tropical indulgence, it's the perfect place to savor, swing, and unwind.