Delight in the Flavors of Blueberry's Grill
Blueberry's Grill is a hidden gem of a restaurant right in the middle of Myrtle Beach, South Carolina. What began as a humble eatery in Little River is now a successful chain serving American cuisine with a Mediterranean twist across the Carolinas.
Warm Welcome, Fantastic Food
At Blueberry's Grill, we prioritize hospitality, ensuring everyone feels like family the moment they step through our doors. It's the secret ingredient that makes every visit unforgettable.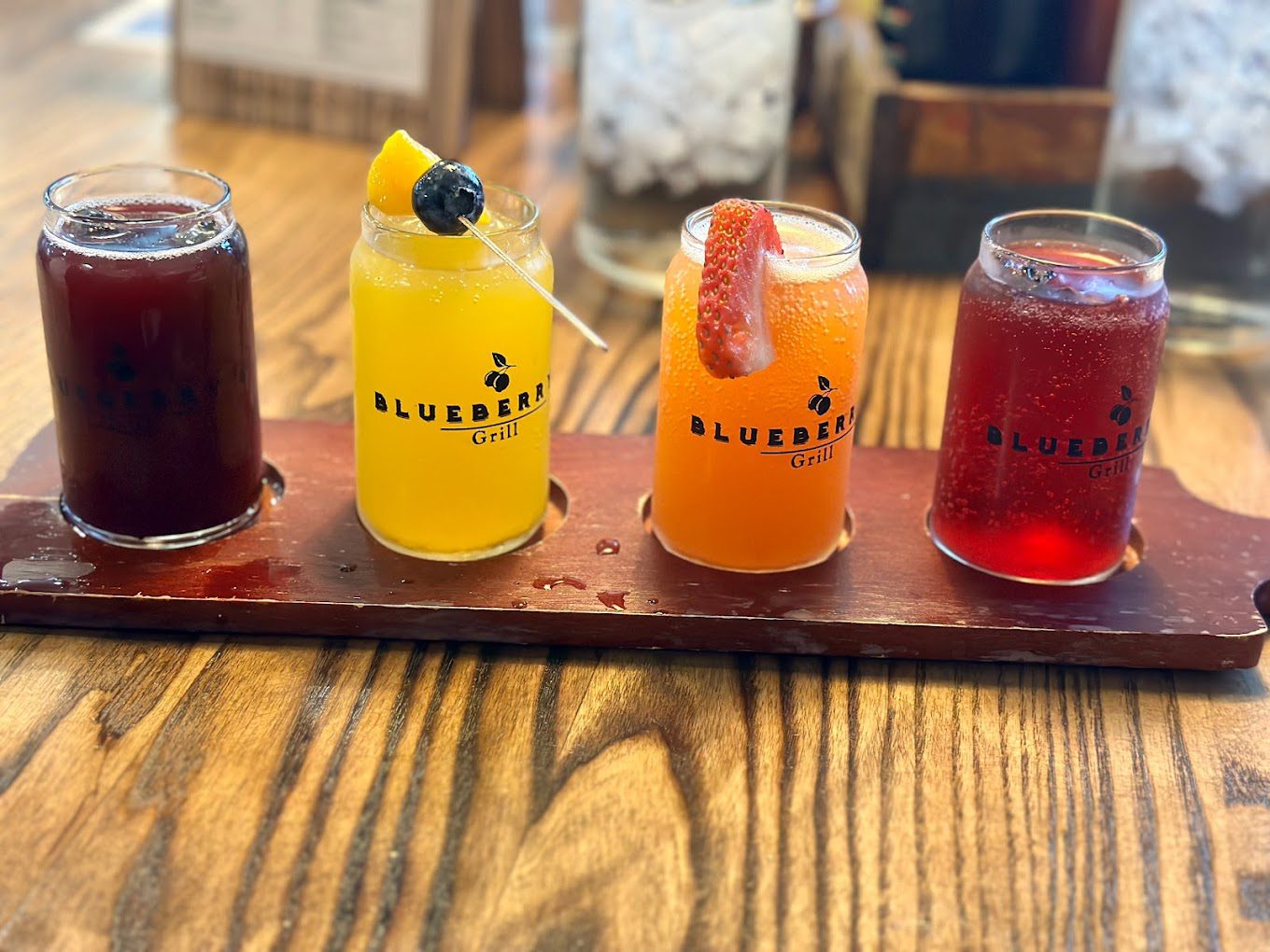 Elevated Culinary Experience
Our unique selling point is our dedication to reinventing traditional breakfast, brunch, and lunch dishes. We take pride in offering modern interpretations of timeless favorites, all crafted from high-quality, fresh ingredients.
Our extensive menu caters to both the picky eaters and adventurous food lovers. We're famous for our extended breakfast hours, serving until 3 PM. Plus, we offer options like lactose-free cheese and gluten-friendly bread, ensuring everyone can savor our flavors.
Don't leave without trying our "Breakfast of Champions," a hearty combo of eggs, bacon, or sausage, and a stack of pancakes or French toast. For a unique twist, our "Blueberry Hushpuppies" are a revelation, made with blue cornmeal and served with honey butter and blueberry compote. You must also savor our unforgettable "Monte Cristo," a delicious duo of Virginia ham and smoked turkey, battered and fried until golden. Topped with powdered sugar, it's served with a delectable berry compote.
Join us for a memorable meal any day of the week from 6:30 AM to 3:00 PM at 7931 N Kings Hwy, Myrtle Beach, SC 29572. Blueberry's Grill is the ultimate destination to relish the delectable flavors of the Carolinas.