It's Business As Usual, With Surety and Excellent Service
by Melissa LaScaleia
Jim Kondravy is a mortgage loan officer for BB&T, now Truist. He and his wife and three children moved to Myrtle Beach in 2015.
"My wife has an autoimmune disease, and she wasn't doing well where we lived in Philadelphia with the cold, wet winters," Jim says. "But every year, when we vacationed in Myrtle Beach, she felt better."
So Jim sold their house and possessions and left his career in the North. He and his family embarked on a new life journey— to warmth, sunny skies and healthier living in Myrtle Beach. In searching for a career, Jim heard a lot of positive feedback from the community about BB&T. Soon after the move, he accepted a position working for them as a branch banker at their Carolina Forest location. He did so well, that in 2017, the company asked him to become a mortgage loan officer.
Jim found his niche in this environment, and has been working for the company in this capacity ever since.
"I'm taking care of my clients from the day they want to get qualified on a loan to the day they close on their house," Jim says. "And ensuring that when that day comes, they have big smiles on their faces.
"As a company, the most important thing to BB&T, now Truist, is client service. We want to offer the most competitive loan rates and facilitate a seamless experience from beginning to end. We know that if we take care of our clients, they're going to be happy.
"With all the regulations involved in buying a home, it's overwhelming for most people. Holding someone's hand and helping them through the process is really the best way I can ensure the experience stays stress-free and positive."
For Jim, taking care of his clients means building strong relationships with everyone he interacts with to ensure the maximum amount of ease and communication for his clients along every step of their mortgage-loan journey.
"Today, everything is technology based," Jim says. "But what separates me from everyone else is that I'm relationship-based. I have relationships with real estate agents, closing attorneys, insurance agents— all the people involved with the home buying process."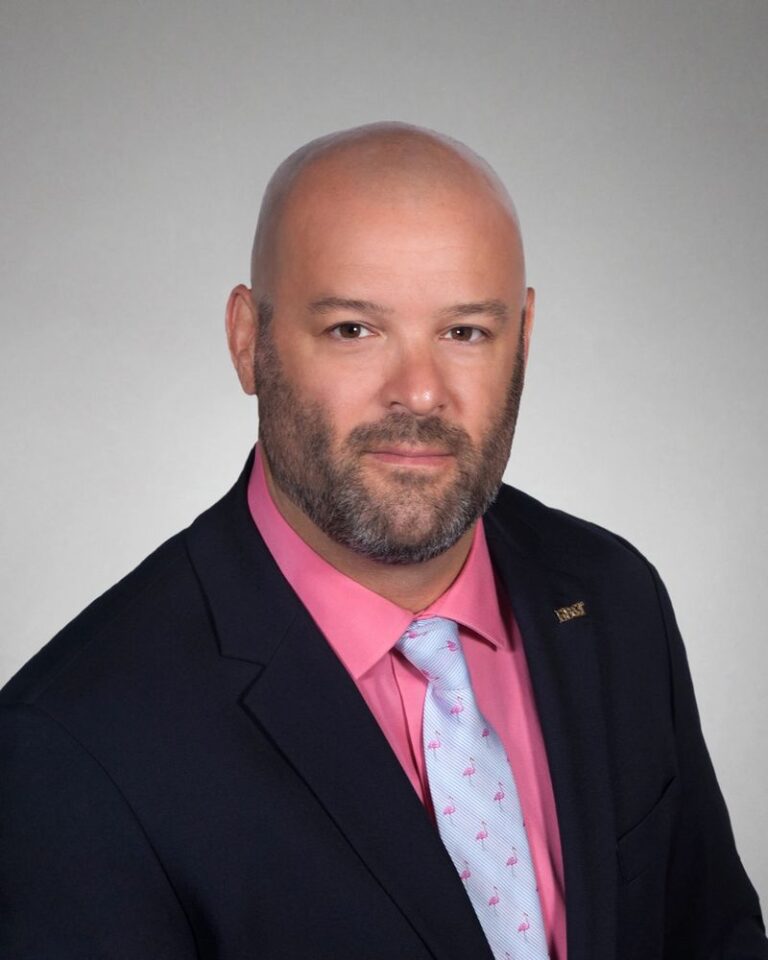 "I haven't been living here very long, but I've rapidly built my business because I make myself available by email, phone, and text. It doesn't matter if it's during normal business hours. People can get ahold of me, and if they can't, they know I'll respond as quickly as possible. To me, this is part of relationship building— that the people I work with know they can reach me when they need me. It creates trust."
Recently BB&T purchased SunTrust. The acquisition was finalized in December 2019, and as it was a merger of equals, the two banks became a new entity— Truist. Over the next few months, BB&T will be updating all of their marketing materials, signs, and letterhead to reflect this change and their new name.
"Change is difficult for people, it can be scary for them," Jim says. "So we're trying to make the transition as worry-free and smooth as possible. But for our clients, there's really not much of a change. 
"This merger grants us access to better technology which allows our internal processes to run more smoothly and efficiently. This, in turn, helps us serve our clients better. Now we can do more and do it better while continuing with our great client service. There's always room for improvement, and that's what I'm trying to do— get better everyday, for our clients."
The current COVID-19 epidemic has created a lot of uncertainty within the economy, the mortgage world, and the real estate market. But Truist is still taking loan applications, funding loans, and serving them.
"Right now, people are calling me saying, 'I'm supposed to close tomorrow on a house and the bank is telling me that I can't.' But because Truist is so well-funded, we are able to be lenders. For current and new clients, it's business as usual, with the same excellent service."
As a company, Truist is taking all the necessary precautions such as working from home, and limiting face-to-face client contact.
"There's a lot of scary things happening right now for people, a lot of lenders aren't able to procure loans, and some people can't close the loan," Jim says. "So we've made accommodations— in manpower, for clients, for agents, and for the builders we work with— to make things happen."