Southern Shores Island & Dolphin Cruises: An Oceanic Adventure!
Ah, the enchanting world of dolphins! These graceful creatures never fail to captivate our hearts and spark our imaginations. And what better way to dive into their fascinating world than with a top-notch dolphin cruise? Southern Shores Island & Dolphin Cruises in Myrtle Beach is your gateway to an unforgettable aquatic journey!
7 Reasons to Embark on this Fantastic Aquatic Adventure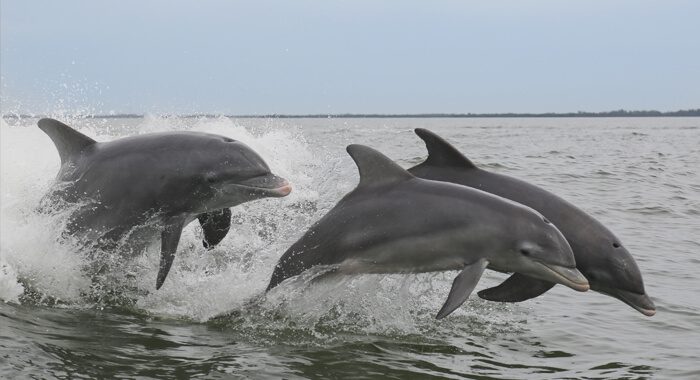 Unique 2-Hour Catamaran Cruise
The Southern Shores Island & Dolphin Cruises 2-hour catamaran cruise along the Intracoastal Waterway (ICW) is unlike anything else offered in Myrtle Beach. It is the only one of its kind in Myrtle Beach and it is big and sturdy, perfect for your dolphin-watching expedition.
Explore Unspoiled Barrier Islands
Just picture yourself and your fellow cruisers exploring one of the unspoiled, uninhabited barrier islands that dot your route. Step ashore, feel the soft sand beneath your feet, and explore the untouched beaches. It's a beachcomber's paradise!
Meet the Playful Bottlenose Dolphins
Your journey doesn't stop at the islands. As you head out to sea, keep a keen eye out for the beloved local residents—wild bottlenose dolphins. These playful creatures often accompany the boat, leaping and frolicking in the waves.
Experienced Owners and Crew
Southern Shores Island & Dolphin Cruises is a new business, but its owners, Jay and Captain Ben, bring a wealth of experience. With Jay's 30+ years of experience in boat mechanics and maintenance and Captain Ben's 10+ years in the watersports industry, you can rest assured that your sailing adventure will go off without a hitch.
The Specially Designed "Getaway" Cruiser
A 42-foot Walter Greene Catamaran cruiser, was built specifically for your voyage. Powered by two 140-hp diesel engines, it ensures a comfortable cruising speed.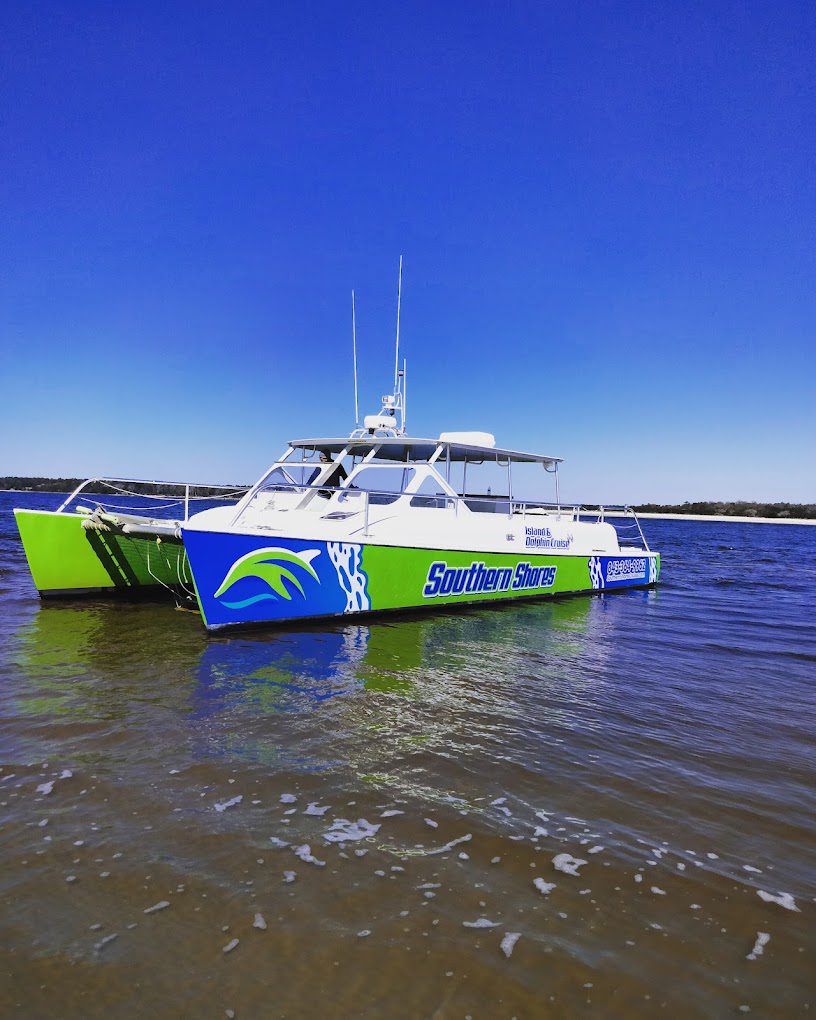 Exclusive Beach Exploration Opportunity
Unique to this cruise is the opportunity to explore the beach thanks to the drop-down ladder on the bow. This is the only charter boat in the area offering such an experience, making it perfect for island exploration.
Create Cherished Memories on Your Cruise
The experienced crew's knowledge of the waterway and the chance to witness dolphins in their natural habitat make every cruise an experience to remember. Your adventure with Southern Shores Island & Dolphin Cruises promises not only excitement but cherished memories that will last a lifetime.
The question then becomes, "Why wait?" Dive into the world of dolphins and make a splash with Southern Shores Island & Dolphin Cruises—the ultimate way to experience the magic of the sea!