A Local Community Bank Branch Opens in The Market Common
by Melissa LaScaleia
Anderson Brothers Bank is a local institution that is eighty-three years old and began back in the 1930s when tobacco farmers needed financing for their crop. During the recession, there wasn't an option for farmers to secure funding, so the Anderson family offered it to them out of the back of an old tobacco warehouse in Marion County.
From these humble beginnings, Anderson Brothers Bank has evolved into a full service community bank, with twenty-one branches from Little River down to the Georgetown area and everything that you'd expect from a modern day bank— 24 hour ATMs, online banking, and an advanced mobile app.
"It's still a local bank with local decision making," says Bryan Lenertz. "That's how I would define us today."
Bryan has been working for Anderson Brothers Bank for the past five years as the Horry County area executive, overseeing eight branches throughout the region. Their newest branch recently opened at the end of this past March in the Market Common, just off of Farrow Parkway. 
In an interview with the Insider, Bryan shares his reflections on Anderson Brothers, the company culture, and what they have to offer the community: 
"We're excited about this branch. It's a step forward for Anderson Brothers Bank in a new direction. We're incorporating a lot more customer interaction with new technology that's available now in banking. It should create a wonderful experience for our customers.
"It's a really neat bank to work at because Mr. Anderson isn't a micro manager. He gives people the space to make their own decisions, and if you make a mistake, it's seen as an opportunity for growth, to do something differently next time.
"There's a lot of freedom and autonomy to do your job and try to do it well in your own way. As a result of that, each of our branches has a slightly different feel relative to their geographic location, and who works there.
"Banks are so regulated now, that really what sets them apart is the people. Knowing that, we try to hire the best possible people with great personalities."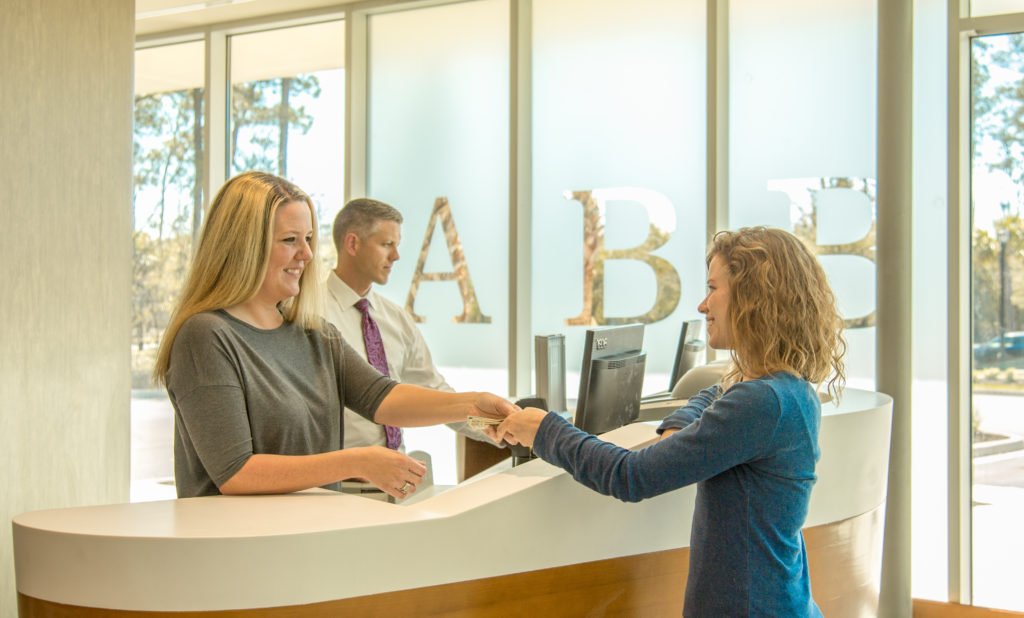 "Our goal is to provide the same benefits and technology that you would get at a larger bank while staying local and personable— a place where people are more than just numbers; we really push to make that happen."
Just as it was almost a century ago, today, Anderson Brothers Bank is still locally owned and run by the Anderson family. The third generation team includes: David Anderson as president, Tommy Anderson as vice president, and Neal Anderson as the chairman of the board.
"With the new Market Common branch, we're looking to create a little bit of a different banking experience," Bryan says. "The team is going to be more engaged with you and serve you right as you walk in, rather than having you walk up to the teller; they'll be available to help with the technology if you need it."
The In Lobby Teller, as it's called, is a new technology that allows you to walk up and complete any basic function that you would do at the teller counter.
"It's like an ATM on steroids," Bryan tells me laughingly. "This way you don't have to wait in line. We're also working on technology that will allow you to do bill payments or live chats for any issues or problems you may have. It's basically a time-saving feature for the customer, so you don't have to go to several different people in a branch. This is something that you would find in larger banks in bigger cities, but it's not common yet."
"Our Market Common bank branch is probably the most technologically advanced branch in Horry County," he adds. "If it's not first, it's tied for first."
Bryan chose to work for Anderson Brothers after meeting David, the president.
"He was forward thinking, with new ideas, and thinking outside the box," Bryan says.
"We're all super excited about this new location," he adds. "We wanted it to have an open, spacious and sunny feeling. We incorporated a lot of glass in our design so you know what's inside and it's not hidden.
"We have a designated golf car parking spot. On Friday's we'll have popcorn. We have a full service coffee bar all the time. There's a neat vibe in the Market Common. We just want to be a part of this community."
Saturday, April 22, from 11am-2pm, Anderson Brothers Bank is hosting an outdoor neighborhood block party for all of the Market Common in their parking lot— with food, music, bouncy houses, and other activities.
"We'd like to meet the neighbors and let everyone know who we are," Bryan says.
"Just like any other local business, we give you personalized attention. Because we are small, we have more invested in serving you to the best of our ability because our success depends on your patronage, and our local focus ensures that we can give you that quality of attention that a larger bank can't. We can deal with things differently and make decisions based on local market knowledge and at a more personal level.
"At a big bank they have to do everything by the book, there's very little leeway. You have to qualify in all their criteria.
"When you're considering your money and financial decisions, it's important to trust who is serving you, knowing that whatever problems, issues or questions you have, will be handled one on one— versus calling someone on the phone in a different state, where you're treated more like a number rather than a person. I've worked at both, so I know this first hand."
Supporting your local bank helps support the local economy too. Anderson Brothers Bank's employees are local, and a part of the same cultural environment as the patrons that they serve.
"We don't hire our employees on financial ability alone," Bryan says. "We hire them based on their people skills as well, which is just as important. I want to make sure the customer is taken care of. That helps to differentiate us from a lot of other banks."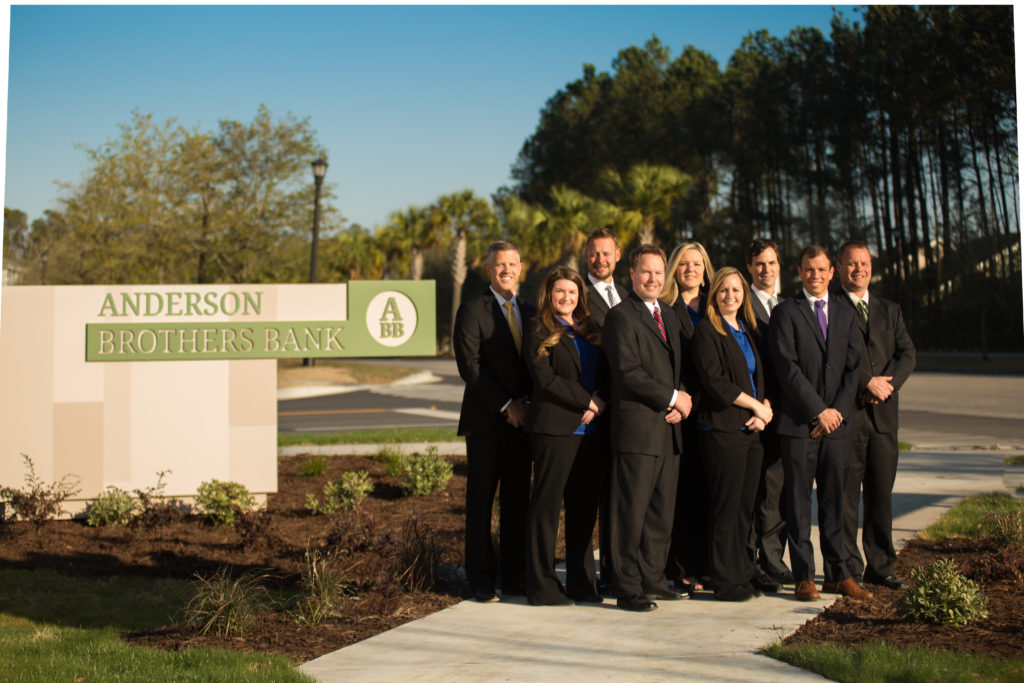 Anderson Brothers Bank
Market Common Branch
Just past the Walmart grocery near the corner of Hwy. 17 Bypass and Farrow Parkway.