Treating Customers Like Family
by Melissa LaScaleia
Anderson Brothers Bank is a full service community bank offering a complete range of competitive loan services and deposit products. They trace their roots back to the 1930s, when tobacco farmers needed financing for their crops.
During the Great Depression, there wasn't an option for farmers to secure funding, so the Anderson family offered it to them out of the back of an old tobacco warehouse in Marion County. Over the years, the bank has evolved— blending the elements of traditional personal service, local market awareness, and advanced technology to meet the financial needs of its customers. They have all the services that a larger corporate bank has, including 24 hour ATMs, online and mobile banking, credit card options, and investment services— but with small-town benefits.
"We're still a local bank with local decision making; that's how I would define us today," says Bryan Lenertz, the Horry County area executive for Anderson Brothers Bank. "We have an ownership culture; which means we empower our customer service team to handle the requests of our customers quickly, and hopefully, on the spot. 
"But if not, our employees will stay with you because they care, getting you to the right person. At our bank, people are more than just numbers, and everyone who works here ensures that that's a reality."
Anderson Brothers Bank is both a conventional bank offering a suite of commercial deposit services (like cash management, RDC, bill pay, etc.); commercial loans of all sizes; and home mortgages.
They are also a consumer lender, and offer home, auto and personal loans to customers with credit scores as low as 550.
"We do way more consumer lending than pretty much any other bank, providing lending services for people who may not be able to get loans elsewhere, just as we did from the beginning," Bryan says. "36% of our loans are non-real estate consumer loans, both auto and personal. We help the average consumer way more than the average bank does, and it's something that we're proud of."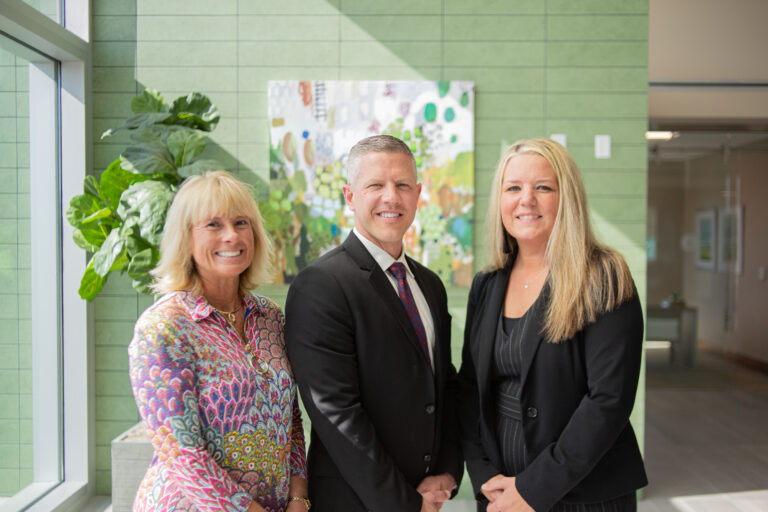 Just as it was almost a century ago, today, Anderson Brothers Bank is locally owned and closely managed by the Anderson family. The third generation team includes: David Anderson as president and CEO, Tommy Anderson as vice president, and Neal Anderson as the chairman of the board.
Bryan has been working for Anderson Brothers for the past eight years, and oversees eight branches throughout the region. He chose to work for Anderson Brothers after meeting David, the president.
"He was forward thinking, with new ideas, and thinking outside the box," Bryan says. "It's a really neat bank to work at because Mr. Anderson isn't a micro manager. He gives people the space to make their own decisions, and if you make a mistake, it's seen as an opportunity for growth, to do something differently next time. There's a lot of freedom and autonomy to do your job and try to do it well in your own way. As a result of that, each of our branches has a slightly different feel. All of them still offer the same excellent service, they just have a different feel relative to their geographic location, and who works there.
"Banks are so regulated now, that really what sets them apart is the people. Knowing that, we try to hire the best possible people with great personalities, who are personable and caring." 
Anderson Brothers Bank was voted Best Bank 2019 by the Horry Independent Readers' Choice Awards; Pee Dee's Best Financial Institution, Financial Planner, and Mortgage Company in 2018 and 2019; and they were ranked amongst the top three in Forbes' List of America's Best In-State Banks for South Carolina in 2018.
"Just like any other local business, we give you personalized attention," Bryan says. "But because we are small, we have more invested in serving you to the best of our ability because our success depends on your patronage, and our local focus ensures that we can give you that quality of attention that a larger bank can't. We can deal with things differently, and make decisions based on local market knowledge, and at a more personal level. At a big bank they have to do everything by the book, there's very little leeway. You have to qualify in all their criteria."
"When you're considering your money and financial decisions, it's important to trust who is serving you," he adds. "It's important for you to know that the problems, issues, and questions you have will be handled one-on-one— versus calling someone on the phone in a different state, where you're treated more like a number rather than a person. I've worked at both; so I know this firsthand."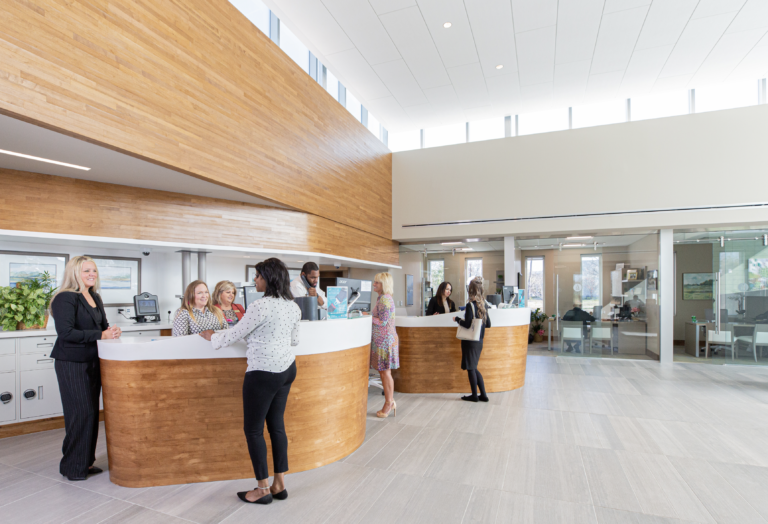 Supporting your local bank helps support the local economy too. Anderson Brother's employees are local, and a part of the same cultural environment as the patrons that they serve.
"We don't hire our employees on financial ability alone," Bryan says, "we hire them based on their people skills as well, which is just as important. I want to make sure the customer is taken care of. That helps to differentiate us from a lot of other banks." 
"Our staff is very involved in community events," Bryan adds. "They tell us what they're doing each weekend to help their neighborhoods."
Some of the things their employees do are support the local chapters of the American Heart Association, American Red Cross, the United Way, and the Rotary Club. They participate in the annual Ground Zero Dragon Boat Festival, and sometimes they run in the Law Enforcement Torch Run.
"We're everywhere, giving back to the communities we love as much as possible," Bryan says. 
Anderson Brothers Bank has twenty-three branches conveniently located in sixteen communities throughout the Pee Dee, Coastal, and Low Country regions of South Carolina. And this year, they are opening two new branches— one in Murrells Inlet.
"We have a branch in Georgetown, so Murrells Inlet fills in the gap to continue our growth," Bryan says.
They are also set to remodel their North Myrtle Beach branch, outside and in, to keep the technology up-do-date and give the building a fresh look. Renovations will be completed by May; stay tuned for news about their opening ceremony.
In addition, the bank is celebrating another success:
"In 2014 we set a goal to grow to $1 billion in total assets by 2024," Bryan says. "Looks like we'll make it in 2021 thanks to the great reception we've enjoyed in Horry County."
Anderson Brothers Bank Locations
Conway Branch: 2651 Church Street, Conway, SC 29526.

Conway Branch: 500 Main Street, Conway, SC 29526.
Longs Branch: 71 Cloverleaf Drive, Longs, SC 29568.
Market Common Branch: 2711 Agnes Lane, Myrtle Beach, 29577.
Murrells Inlet Branch: Coming Soon.
Myrtle Beach Grissom Branch: 1010 London Street, Myrtle Beach, SC 29577.
North Myrtle Beach Branch: 1799 Hwy 17 N, North Myrtle Beach, SC 29582.