Myrtle Beach's Highest Rated Furniture Store
by Melissa LaScaleia
Rick Rose, Jr. is part owner and general manager of America's Furniture Warehouse along with his father, Rick Rose Sr., and Dave Morton, who also has deep roots in the furniture community. 
"My grandfather has been in the furniture business for fifty years," Rick says. "He was in the U.S. Air Force and came from a family of crop farmers, but his extended family inspired him to get into the furniture business. He really enjoyed it, and it became a family tradition. Today our family owns and operates several stores in North Carolina as well as Myrtle Beach. I'm the third generation."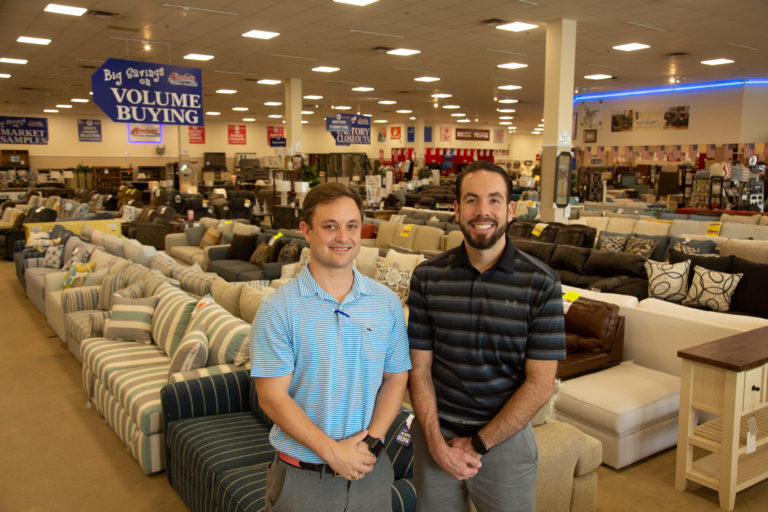 American's Furniture Warehouse is one of the most competitive furniture stores in Myrtle Beach. In their warehouse style showroom, they offer medium to high-end bedroom; living room; and dining room furniture; mattresses; accents and accessories; as well as outdoor furniture. They are a one-stop-shop furniture store for your entire house, and also offer design services to help coordinate your selections. 
"We're a different animal altogether from most other stores," says Rick. "We are the biggest furniture store in the area with the largest selection of goods. We have a warehouse on site where we stock everything so that we can offer same-day or next-day delivery on most items. Whereas, when you purchase everywhere else, you have to wait two to three weeks to have pieces delivered." 
They also guarantee the lowest prices on furniture in the area, with savings up to 70% on all major name brands like Ashley Furniture, Catnapper, Jackson, Serta, Simmons, Kingsdown, Best Chair, Southern Motion and more.   
The reason their costs are so low is because Rick purchases directly from the factory through manufacturers.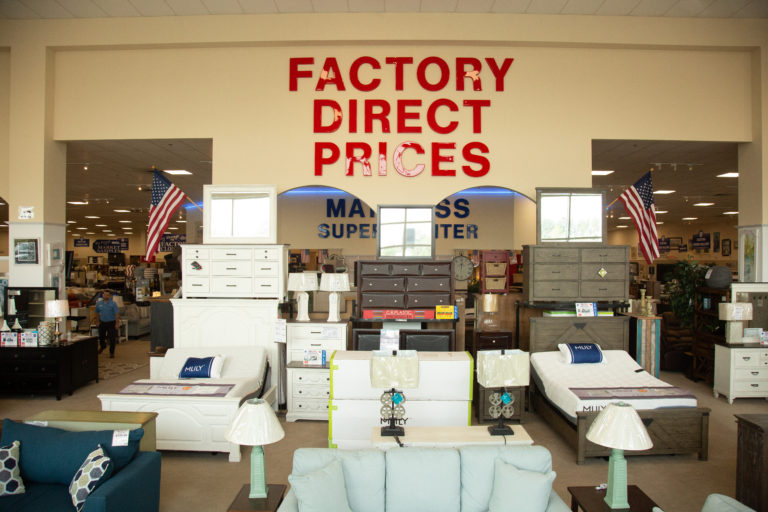 "Because we buy and sell in volume, we do an extensive business and have negotiated rates with companies so we can pass our savings onto our customers. We also buy factory closeouts and samples to save even more. Shopping with us saves people time, because they don't have to shop around, trying to compare offerings or prices. And if they want, we can also place custom and special orders." 
Rick attended Elon University in North Carolina and studied finance with the intention of pursuing a career in financial advising. But after college, he decided to work with his family in the furniture business full-time— something he had been doing off and on since he was seventeen. 
"I love everything about this business," he says. "I like buying furniture and working with customers to help them to bring their abstract inspirations, or more fully formed visions to fruition. Business-wise, I like building something from the ground up— training people and growing with them— it's very entrepreneurial. We're doing better here than we ever have with any other store. And it's a blessing to be a part of something so big, and to see everybody who's involved grow. We started with ten employees and now we have thirty." 
America's Furniture Warehouse opened their doors on June 27, 2014.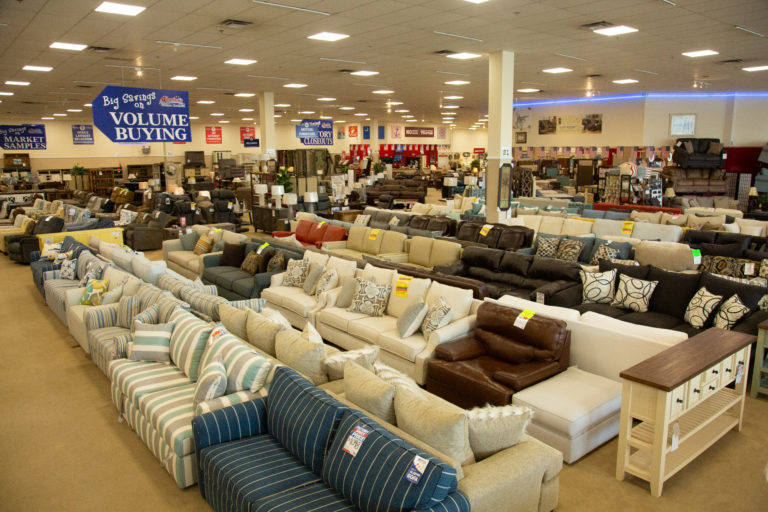 "Originally, we were going to lease the space where the store is," Rick says. "But the deal fell through at the last minute, so we decided to put a furniture store in. It turned out to be a blessing for us. Two years later, we were growing so fast we had to expand to meet the demand— to give customers better service and more options. This year we're planning on adding onto our 60,000 square foot location again, so that in five years we've almost doubled the size of our showroom." 
"People-wise, Myrtle Beach is one of the fastest growing little cities I've ever seen," he continues. "There's a huge influx of people moving here— it's like a melting pot made up of a really diverse group of people. I stock furniture to appeal to a huge range of tastes. I want people to be able to come to our store and find anything that any other store has, while saving money and being treated right. We take a lot of time to focus on customer service."
When it comes to merchandising, America's Furniture Warehouse is very advanced. They can process a deal from start to finish very quickly— and get a couch or a bedroom set in less than a day.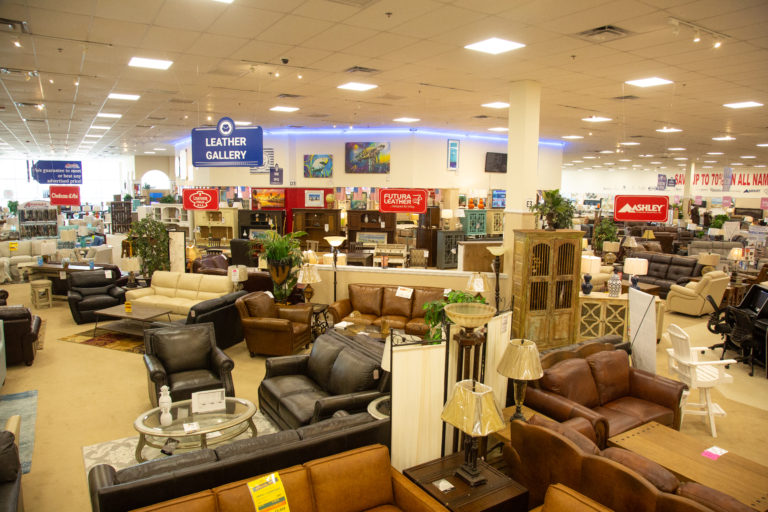 "We're a family owned business with family values," Rick says. "We're a little big store. We're excited about taking care of the community through what we offer— great quality, selection, and competitive prices. We want to stay in business, but we can do that while helping the consumer, rather than taking advantage of them. And we've developed a great reputation in this area for just that." 
With their family heritage so firmly entrenched in furniture sales, they plan to add additional stores in years to come to help out even more communities than Myrtle Beach. The Myrtle Beach location is going to be their icon flagship store. 
"We're not a fly-by-night operation— we're here to stay," Rick says. "We think we offer something special, and want people to give us a chance and let us help them out."
America's Furniture Warehouse
1214 Port Drive
Myrtle Beach, SC 29577
843-294-9994