Picture a life where contemporary coastal elegance seamlessly blends with a relaxed atmosphere. Welcome to Grande Dunes Ocean Club in Myrtle Beach, South Carolina, where Mediterranean-style architecture meets casual beachfront luxury.
Mediterranean-Style Architecture
With Mediterranean-style architecture, the Ocean Club exudes timeless coastal charm. This exquisite design sets the stage for a world of amenities that redefine beachfront experience.
Private Oceanfront Access:
The Ocean Club extends the privilege of private oceanfront access to its residents and members alike. Feel the warm sand beneath your feet, breathe in the salty sea breeze, and immerse yourself in the natural beauty of the Atlantic coastline.
Dining Delights and Entertainment:
Culinary enthusiasts will delight in the Ocean Club's diverse dining experiences. Enjoy casual alfresco dining with a seasonal menu or savor exceptional cuisine in an elegant dining room. You can also elevate your private functions in this sophisticated setting.
Dining Delights and Entertainment:
Water enthusiasts will find bliss in the Ocean Club's spectacular pool. The Ocean Club's fantastic pool has fun bridges to walk on, and there are cool waterfalls splashing down from both sides into the pool! Beyond being a pool, it's a refreshing oasis bathed in South Carolina's sun. Complete with towel service and a bar, this resort-style pool invites you to unwind, cool off, and make a splash with your loved ones.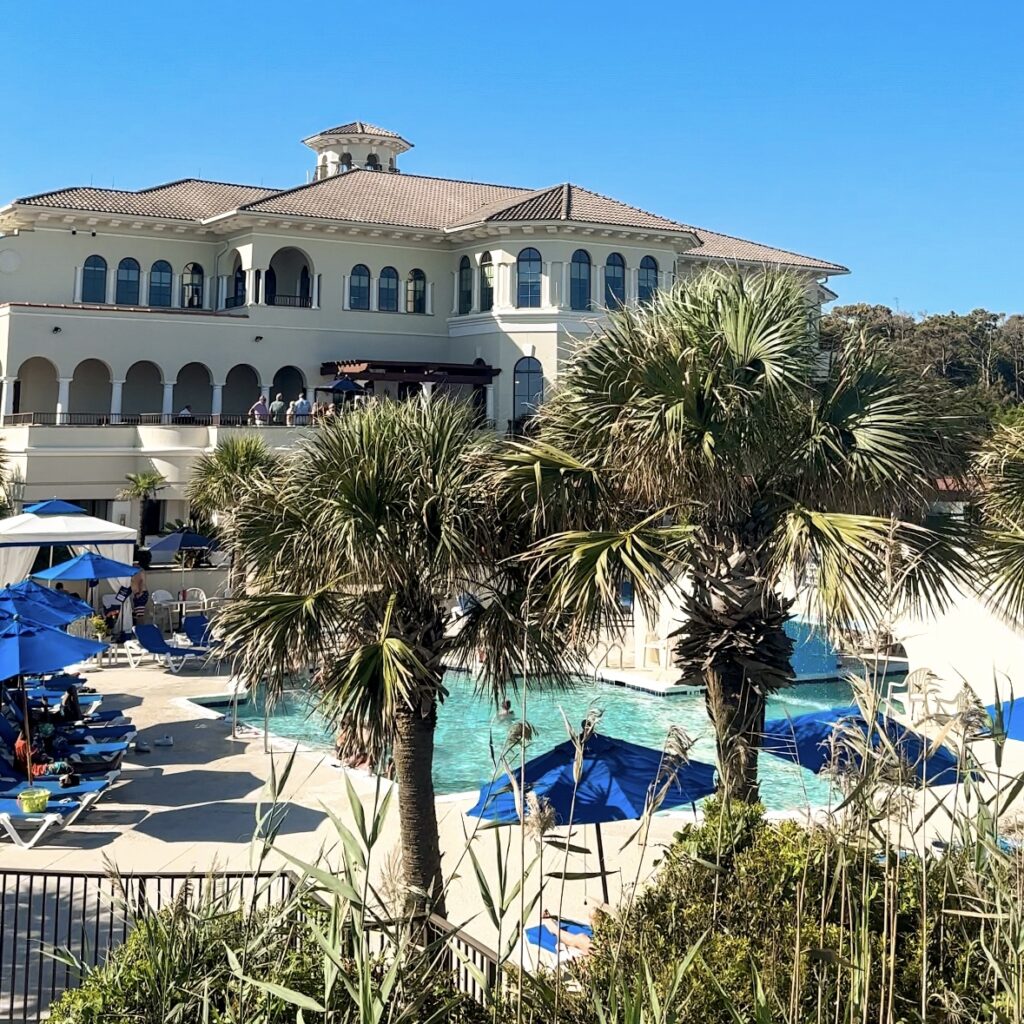 Families will discover their paradise here, with the resort-style pool offering relaxation and excitement. It's a place where both kids and adults can create cherished memories in the South Carolina sun.
Your coastal experience is complemented by private beach access. Exclusive cabanas and towel service ensure your beach days are both convenient and comfortable.
Grande Dunes Ocean Club isn't just a residence; it's an invitation to a life of coastal bliss. Whether you're indulging in world-class cuisine, making a splash in the pool, or simply enjoying the serene beauty of the beach, this exclusive enclave offers it all. Experience the art of coastal living at its finest at the Ocean Club—where contemporary coastal elegance and a casual atmosphere meet in perfect harmony. For more information about joining the Members Club, visit GrandeDunesMembersclub.com or call 843-315-0281.