This Year's Spectacular Lineup
by Melissa LaScaleia
This month, the annual Myrtle Beach International Film Festival (MBIFF), returns once more to the Market Common with film crews flying in from Europe, China, Russia, and everywhere in between. 
"The variety of films this year is just phenomenal," says Jerry Dalton, founder of the film festival and the Myrtle Beach Film Institute. 
Jerry's mission is to bring the magic and art of independent movies to the public and make it affordable and accessible to all. For this reason, tickets to the film festival are astonishingly affordable, and the film institute is free to attend. 
"Independent film offers something different from Hollywood movies," Jerry says. "Not shaped or constricted by Hollywood's accounting department, its beauty is it's a story told from the heart, created as art, with no restrictions." 
His festival has been awarded twice by Movie Maker Magazine as one of the top 25 and one of the top 50 film festivals to submit to in the world. Movies are selected at MBIFF based purely on the art of the motion picture alone, voted in by a panel of judges from all walks of life. In this way, Jerry ensures that the films at his festival encompass a broad range of cultural motifs and will appeal to a wide audience. 
For this year's festival, Jerry is most excited about the phenomenal films he's bringing to the public. 
"It's hard to describe in words how great they are," he says. "I wish at times I was a film fan and could go in and watch them on the big screen for the first time." 
The festival opens with Moving Violations, a very fun and lighthearted film, followed by two from the Czech Republic and Austria.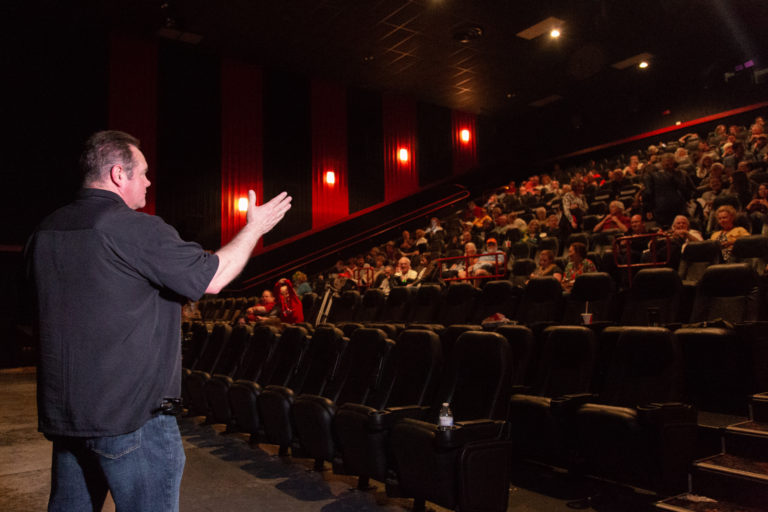 As the Earth Turns was created by Richard H. Lyford in 1938, and has never been publicly seen. He was a renowned director and producer for Hollywood, worked for Disney, and went on to win Academy Awards; but he also created some movies on his own, outside of the studios. 
"He was a trailblazer in the independent film scene for that time," Jerry says. "Additional films playing this year: Guest Artist with Jeff Daniels shows what a great actor brings to the screen and all the emotions that he evokes. This picture also includes producer Melissa Gilbert and Director Timothy Busfield— both will be in attendance at the festival. 
"You Go to My Head, by French filmmaker, Dimitri de Clercq was shot in the Sahara and has phenomenal cinematography. He will also be in attendance at the festival.
"The number one trainer of wolves for movies— he does big-budget-film wolf training— spent three years in inner Mongolia creating a documentary that we'll be viewing to show behind the scenes, how he trains wolves for motion pictures." 
"Elvis Walks Home, is an Albanian film which shows life from a perspective very different from ours here in the U.S.," he continues. "Films like these, they open the mind. Sometimes, when you live in a small place with a few close friends, your world starts to close up. I see people after they experience these films, and it's like they're in shock. They become emotionally involved and so it becomes real for them and a part of them. Sometimes it's sad, sometimes it's humorous, but you carry away something that is good." 
MBIFF has a new genre this year— music videos. There is one from Nena (who became famous for her song "99 Red Balloons"), and Dave Stewart (who was part of The Eurythmics in the '80s).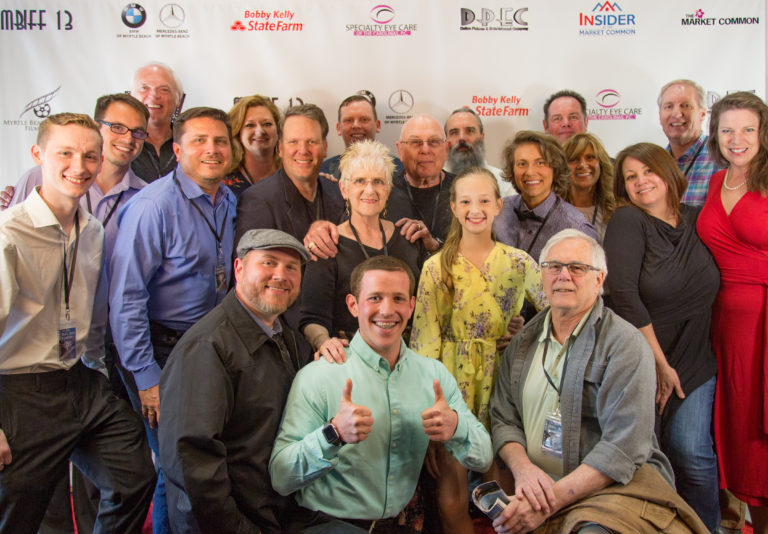 Vitali Klitschko, a former heavyweight boxing champion of the world, and current Mayor of Kiev, created a music video based on the story of his father, who helped to clean up Chernobyl, and consequently died of cancer. 
Julie Gribble wrote and starred in a music video about her life called "Easy." She is an artist, musician, and actress who has worked on many Disney TV shows and movies, like Zoey 101. She will be performing live on Friday night at the Brass Tap. 
Another new genre this year that Jerry is excited about is that of web and TV series. He is also beginning a "MBIFF Wall of Fame" at the Grand 14 Cinema. 
Those who are recognizable in their industry who contribute to the fields of TV or motion picture and come to the MBIFF either with their film or as patrons, will be immortalized on the wall with a plaque and receive an award. 
In addition to the films, there are events happening all week long. Thursday is a film talk forum.    
Saturday from 7-8pm, all audience, film makers, and actors get their red carpet photos, followed by an award ceremony.
Myrtle Beach International Film Festival
Tuesday, April 23 – Saturday, April 27 2019
Grand 14 Cinema in the Market Common
Tickets will sell out; purchase early. VIP All-Access Pass includes a goody bag and one meal voucher for each of the 5 participating restaurants in the Market Common during that week, $249; Standard All-Access Pass for all events and films, $99; limited number of individual tickets for each movie block, $15.