by Ashley Daniels
The all-new Manifest Design in the Market Common is more than just an interior design showroom, it's an exploration of design elements that inspire and delight, transporting you in time and place with their unusual nautical and space-themed decor. Unlike a museum, however, you can touch and buy what's on display. 
"Parents will bring their kids in here and it's like a history lesson," says owner/interior designer Connie Lincoln.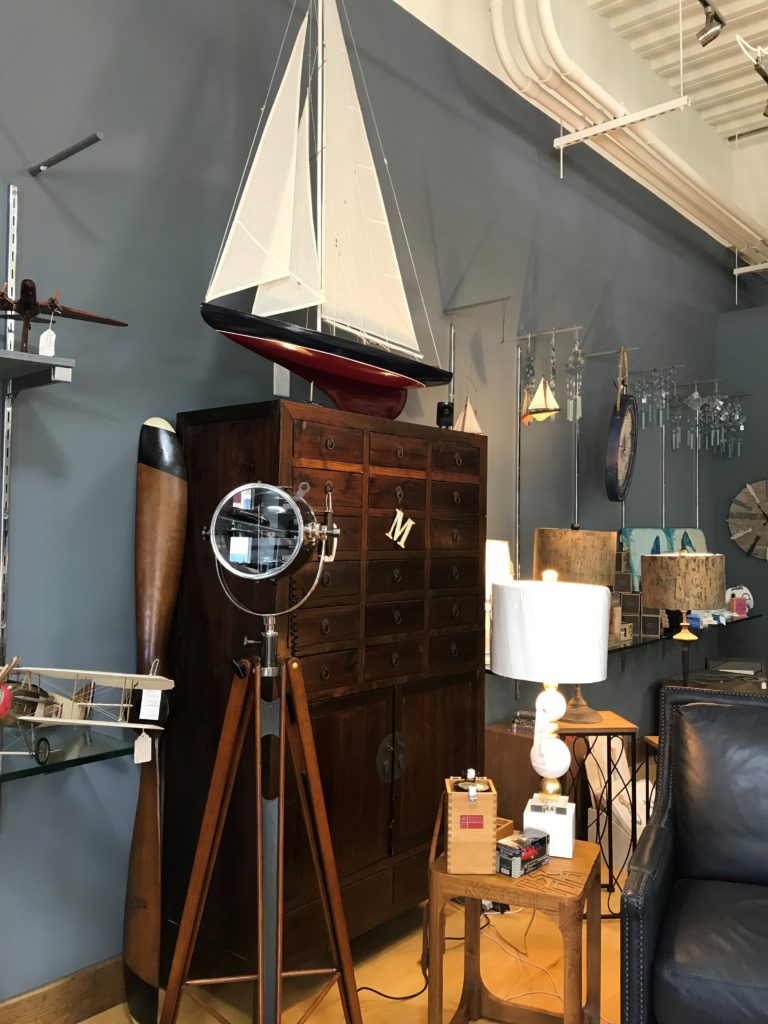 Manifest Design's collection is an eclectic mix of nautical and aviation (a perfect complement to the setting at the former Air Force base), old and new, plus so much more, with sextants, old plane propellers, pieced, teak end-tables, ship and plane models, compass décor and more. 
Their intriguing inventory is a unique balance of rustic charm and cutting edge— including lamps, wall art, luxury furniture, and imaginative knick- knacks that are certainly conversation starters. They also carry award-winning baby shower gifts, like the softest baby blankets your baby will lay his sweet head on, and (my favorite) food-for-thought quote prints; gifts for wine lovers; and thoughts from the likes of Audrey Hepburn.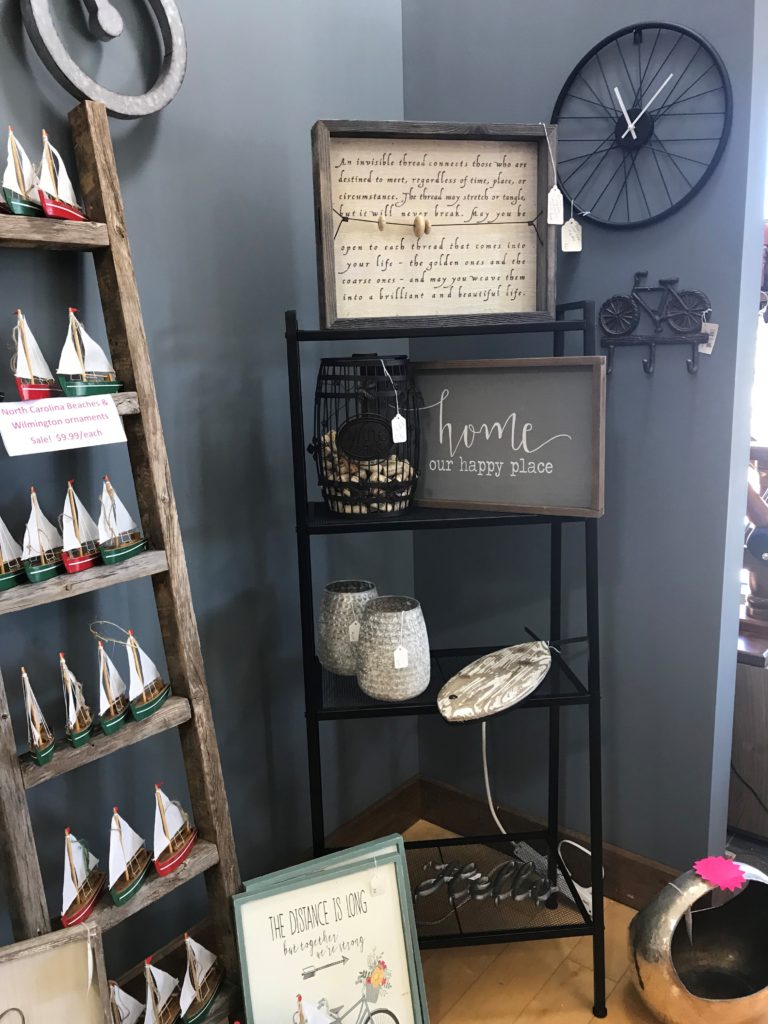 Connie tells me one of her customers from Italy once described it as "a vacation for your eyes!" While most of us were counting down the minutes to the new year in the Market Common, Manifest Design was just opening up its doors on New Year's Eve in its new location here on Howard Ave. 
The original Manifest was located in historic downtown Wilmington, N.C., but Hurricane Florence nearly swept it and all of its beautiful contents away. Connie and her husband Bill, a veteran Marine Corps pilot, had already been living in their recent retirement home in the Grande Dunes, so the store's move to Myrtle Beach was a natural next step. 
Connie, born and raised in Green Bay, Wisconsin, lived in Wilmington for the last twenty-nine years before her recent move to Myrtle Beach. 
Before she opened Manifest Design in Wilmington, she earned a B.S. in fashion merchandising and marketing from Northern Illinois University. 
Connie and Bill have been married for thirty-five years, and have two grown sons. Connie's experienced interior design services are also offered at Manifest Design, including in-home consultation, space planning, color selections, window treatments, lighting, 3-D renderings, re-upholstery, wall covering, yacht interiors, floorings and custom-ordered furniture and accessories. 
"Our design services are completely personalized to suit your personality, taste and lifestyle," says Connie.