by Melissa LaScaleia
Elko Spas, Billiards & Pools, near the Market Common, is family owned and operated by husband and wife team, Michael and Kimberly Elko. The store has been a HotSpring Showroom for over thirty years.
Kimberly has a background in art, design, and sales, and worked in New York City as a regional sales manager and a trainer in software graphics. 
Michael was a marketing director for a Fortune 100 company. Early in his career, he was an integral part in creating the ubiquitous blue-bin curbside recycling program, which commenced in New Jersey.
When they met, Michael had Chiari malformation, a condition in which the brain stem extends into the spinal canal. His complex health condition inspired them to look for a more gentle climate to call home. 
And because health was a topic so close to their hearts, they wanted to do something that would aid others in getting therapy as well. With their combined experience in sales, marketing, and innovation, the two decided to start a business together as a family.
In 2004, they purchased multiple businesses specializing in pools, Olhausen Pool tables, Hot tubs and HotSpring spas. Michael and Kimberly merged those locations— expanding their offerings to include in-ground and above-ground pools, HotSpring Spas & Jacuzzis, Finnelo Saunas, and game room products— to create Elko Spas, Billiards & Pools.
This year marks their Sweet 16 Anniversary as Elko; and they are celebrating.
"We have been so blessed," Kimberly says. "There's no other way to say it. We appreciate all of our loyal customers and want to thank them. We try to treat people like family— the ones you always want to visit," she adds with a laugh.
Elko sells and services most major brands of hot tubs, pool tables, saunas and pools. They are an authorized service and repair as well as a warranty center for most major brands, but are capable of repairing everything. They conduct pool and spa water testing, and provide analysis as well as solutions for optimal water health.
They build fiberglass in-ground swimming pools offering 3D design. Elko Service also offers swimming pool and hot tub cleaning, maintenance and repair service for residential and commercial properties. They sell outdoor furniture and offer free design work for your spa or game space.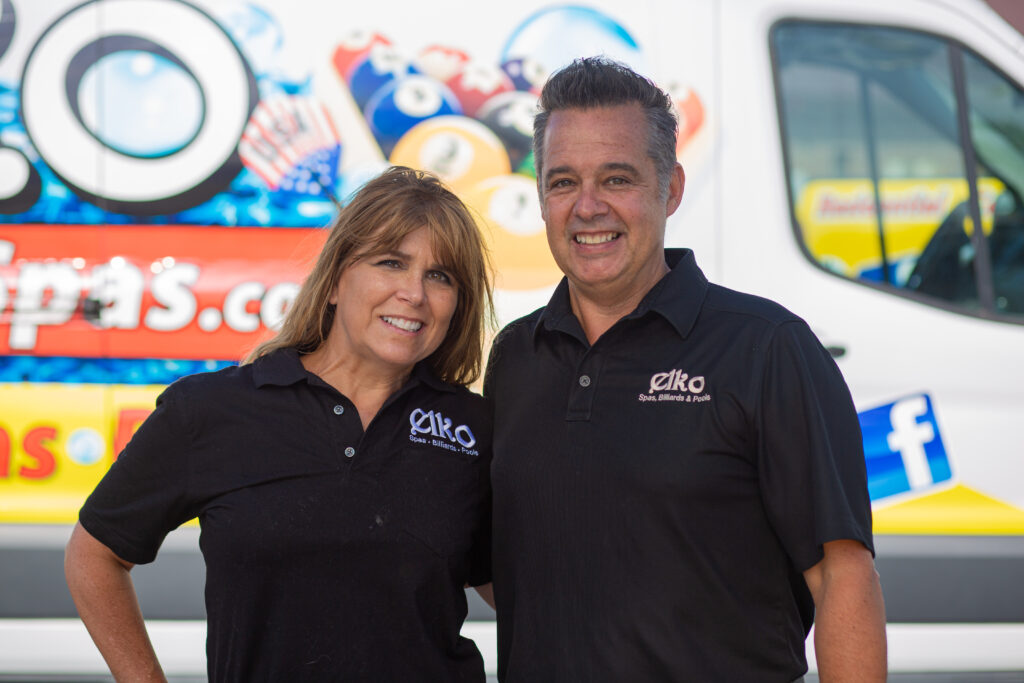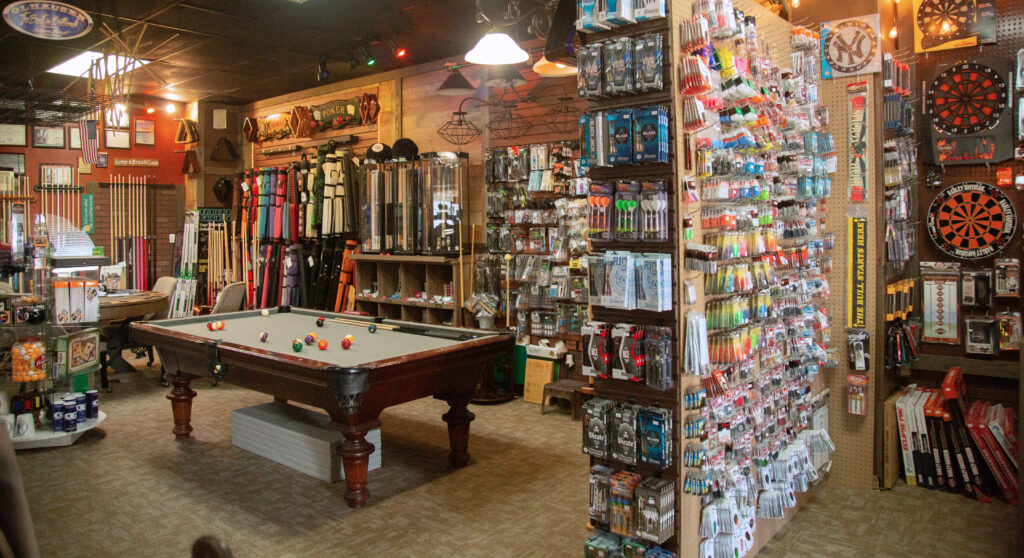 With her background in design, Kimberly is able to assist clients with color matching and design layout.
Today, locals have voted Elko the #1 leader in the Spa & Pool industry in Horry County. And they've garnered many awards and accolades both nationally and internationally in the arenas of customer service and dealership quality. 
In January, they won the HotSpring Southeast Dealer of the Year, beating out GA, SC, NC, and FL. They also won a Gold Award from Parents Magazine in 2018 and 2019; were voted #1 by The Herald; and Carolina Forest Chronicle and Sun News both awarded them "Best Spa and Pool Dealership."
Today, from consistent use of his own HotSpring spa and Finnelo Sauna, Michael is managing his condition medication-free.
"We have a lot of people who visit Elko Spas looking for relief from arthritis, sleep disorders, and fibromyalgia," Kimberly says. "There's a lot of illnesses that a HotSpring spa can address, even stress and injuries from an accident and kids who are hyper and stressed. 
"I call the spa the new dinner table, because it's a place to relax and reconnect, the conversations flow with ease."
"Life and health issues can be very stressful," she adds. "Many people are looking for a better solution. So we're starting a campaign for relaxation and wellness— Isn't it Time to Relax?! …Let's go to Elko."
The other side of their business is in game rooms. They carry pool tables and all the products and accessories for games, like darts, ping pong, shuffleboard, and more.
"Our showroom is spectacular," Kimberly says. "And a huge draw for people of all ages. We have walls and walls of accessories, water care supplies, game room products, and hot spring spas on display."
Elko designs outdoor spaces too, and will help you create an outdoor game room with a pool table, ping pong, shuffleboard, or any other game. They can customize anything, and also offer pool table service and repairs, all executed by Elko employees.
"Through all of Covid, we've remained open because we are an essential service in that we provide water care for people," Kimberly says. "During this stressful time, we wish everyone relaxation and wellness, and want to ensure our customers that our store is sanitized regularly throughout the day, and we're taking all the necessary precautions in compliance with the CDC. 
"We also schedule appointments with customers at any time, so we can focus on giving them personalized attention, serving them in the best possible way and the way that makes them most comfortable."
Elko Spas, Billiards & Pools