Jiffy Lube
Long Live Your Car
by Melissa LaScaleia
Steve Allison has been in the automotive service industry for over thirty years. In 1994, he began his entrepreneurial ventures in Myrtle Beach with his first quick lube location in Surfside Beach. Today, he and long-time business partner Al Chance run Atlantic Coast Enterprises (ACE), which owns sixty-three Jiffy Lube Service Center locations along the East Coast.
The two are excited to break ground on their seventh location along the Grand Strand— a state of the art Jiffy Lube Multicare prototype building in Murrells Inlet, next to the Circle K.
Jiffy Lube International has recognized the duo's hard work, dedication, and business savvy with several awards over the years. Most recently they won the People Award for 2021, which honors the ways that they take care of their employees and give back to the community.
"We have built an incredible team that elevates the customer experience," Steve says. "Our customer service score ranks among the highest of all Jiffy Lubes in the country.
"We know that we are only as good as the team members that we have in each local store. So we are always looking to hire great people that will go above and beyond— men and women with great attitudes that truly understand our 'at your service mentality.'
"And we value our employees by offering extensive training, continuing education and amazing benefits, including college tuition payment. Additionally, there are a variety of career paths they can pursue within our organization."
Over the past eight years, Jiffy Lube has transitioned the majority of their locations into Jiffy Lube Multicare stores with ASE certified mechanics who specialize in mechanical services that generally take three hours or less— services like brakes, tires, alignments, suspension work, and tune-ups.
Jiffy Lube technicians are trained to work on all makes and models of vehicles, including luxury and foreign vehicles. Going to Jiffy Lube is easier and faster than having to make an appointment at the dealership, spending half the day in a waiting room, or even having to take a loaner car until yours is ready.
In addition to their new location being built in Murrells Inlet, they are also converting their Myrtle Beach and North Myrtle Beach locations into Multicare stores, adding additional bays in each location to better serve their customers.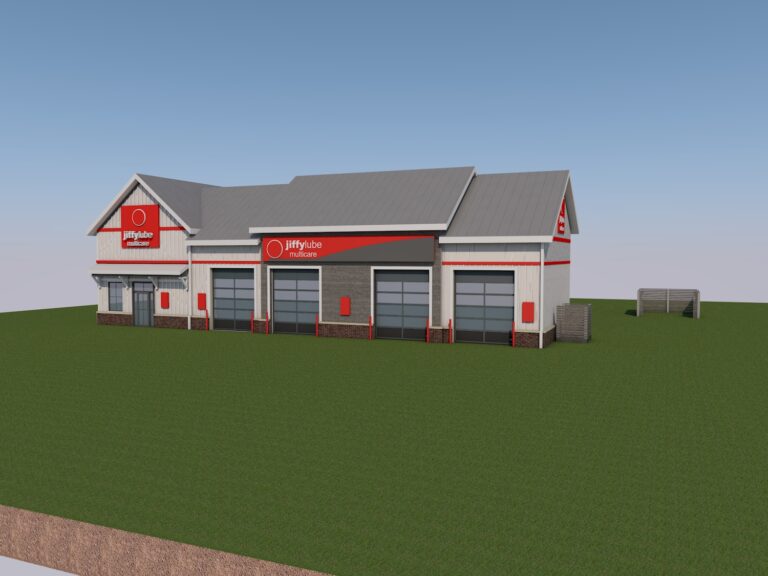 "We're very excited about the expansion into Jiffy Lube Multicare," Steve says. "In the past few years, we've seen the car industry shift. With supply chain challenges and new car prices increasing dramatically, we are seeing people keep their cars longer which means we are seeing people wanting to take better care of the cars they currently own. That's what we're here to do. We believe that if a car has 100,000 miles on it, it still has at least 100,000 miles left in it.
"Some people think that because their vehicle is under warranty they don't need to maintain it, but this isn't so. It's a lot easier to do preventive maintenance on a car now, so you don't have to do a major repair later. Proper maintenance is the most inexpensive insurance you can buy."
As part of the Jiffy Lube Signature Service Oil Change, they will run a full safety inspection on your vehicle; check and top off the vital fluids; set the tires to the proper manufacturer specifications— all in about 20 minutes. The best part: you never need an appointment. They also offer a top off service, so between oil changes you can go into any location and get your vital fluids as well as your tire pressure checked and adjusted, anytime, at no charge.
At the onset of Covid, the company expanded its repertoire of offerings to include in-vehicle service.
"It's all about the customers' choice," Steve says. "They can wait in our comfortable lounges or stay in their vehicle while we perform the service. In the hot summer months, we provide portable air conditioning units to keep customers cool while they wait in their vehicle. These small details make a big difference to the customers."
Regardless of which way you choose to have your vehicle serviced, the Grand Strand Jiffy Lubes continue to provide fast, high quality service.
"We understand that your time is valuable," Steve says. "That's why all our team members are trained and certified to get you back on the road in 15-20 minutes. We know having your vehicle serviced isn't your favorite thing to do, so we try to give you your time back, without the worry and stress of vehicle maintenance.
"We know people can go anywhere to get an oil change and they chose us. We simply want to show our appreciation with great service, by treating every customer's car as if it were our mother's car. These are the things that we are known for, and why our customers return to us each time they need their vehicles serviced. Our mission statement is to create customers for life through fast, friendly, clean and professional service.
"Nobody wants to buy another vehicle because they didn't properly take care of the one they have, so bring it to us, and let us take care of it for you."
Jiffy Lube. Long Live Your Car!
Jiffy Lube Multicare Service Centers

1551 Highway 17 North, North Myrtle Beach, SC 29582; 843-249-9944
255 Singleton Ridge Road, Conway, SC 29526; 843-347-5823
1711 Church Street, Conway, SC 29526; 843-248-9997
1952 Mr. Joe White Avenue North, Myrtle Beach, SC 29577; 843-946-7276
4565 Highway 17 Bypass, Murrells Inlet, SC 29576 – Coming Soon!
Jiffy Lube Service Centers
3619 Highway 17 Bypass, Murrells Inlet, SC 29576; 843-651-9074
920 Highway 17 Business, Surfside Beach, SC 29575; 843-238-3808
Open M-F 8am- 7pm; Sa 8am-6pm; Su 9am-4pm.