The Blue Angels and More Landing in The Market Common April 28 -29
by Melissa LaScaleia
The Wings Over Myrtle Beach air show is coming to the Market Common for the first time this April with plans to become an annual event.  Organized and executed by Air Force veteran John Cowman, it will feature performances by the world famous Blue Angels Jet Demonstration Squadron, the USAF F-16 Viper Demo Team, and GEICO Skytypers Air Show Team. 
John owns his own air show management company based out of Rome, Georgia and produces multiple air shows per year.
"I was in the Air Force for thirty-seven years," he tells the Insider in an interview.  "I'm retired now.  I was one of five crew members on C-130's.  I worked as a loadmaster, and my job was to take care of the weight and balance for the plane— all of the loading and unloading.  I was also the air-drop guy.  I managed everything that gets dropped out of the plane from the air onto the ground." 
"I also did big air shows in the military," John continues.  "I was kind of like a projects officer.  In the military, they have events called open houses, in which people can come in from the outside to see what's going on, and they include air shows.  And I helped to organize a lot of these." 
John was born in Brunswick, Georgia.  After he retired from the Air Force, he stuck close to his Southern roots and decided to put his skills to work by opening his own air show management company.  He created Wings Over North Georgia in Rome and Wings Over Golden Isles in Brunswick, and is now adding Myrtle Beach to his list.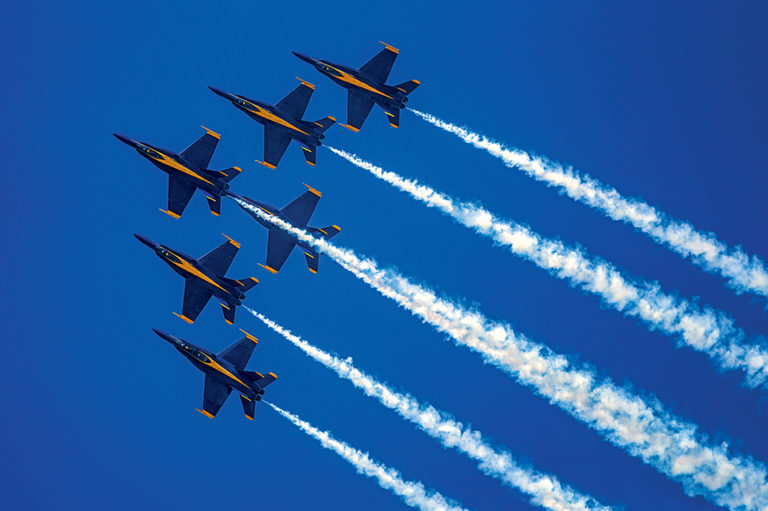 "There's more than 300 air shows that take place in North America every year," he tells me.  "But there's very few people who would undertake the risk that I do.  Most are military or community events; ours is private, and there's a lot of liability involved." 
To build a show in which a private company is responsible for everything is very unique, but John believes it's the trend of the future, that veterans like him will begin to follow. 
"It's a business," he says, "and you have to treat it like one.  It's a very expensive undertaking to produce a show of the magnitude and caliber that we do.  It's much like Nascar coming to town.  And few people have the skill set to know what to do in terms of creating a world class air show." 
To hold a show, John and his company basically build a city from scratch.  He hires performers, and organizes all of the logistics with their travel, accommodations, and other services that they'll need during the show.  He organizes the vendors, handles the marketing, sales, advertising, as well as tending to what is needed for the practical implementation of a large scale event in terms of patron services.  He also organizes all of the Federal Aviation Administration regulations, and works with the community as well as the medical, law enforcement, and firefighter teams to ensure the smooth running the weekend of the event.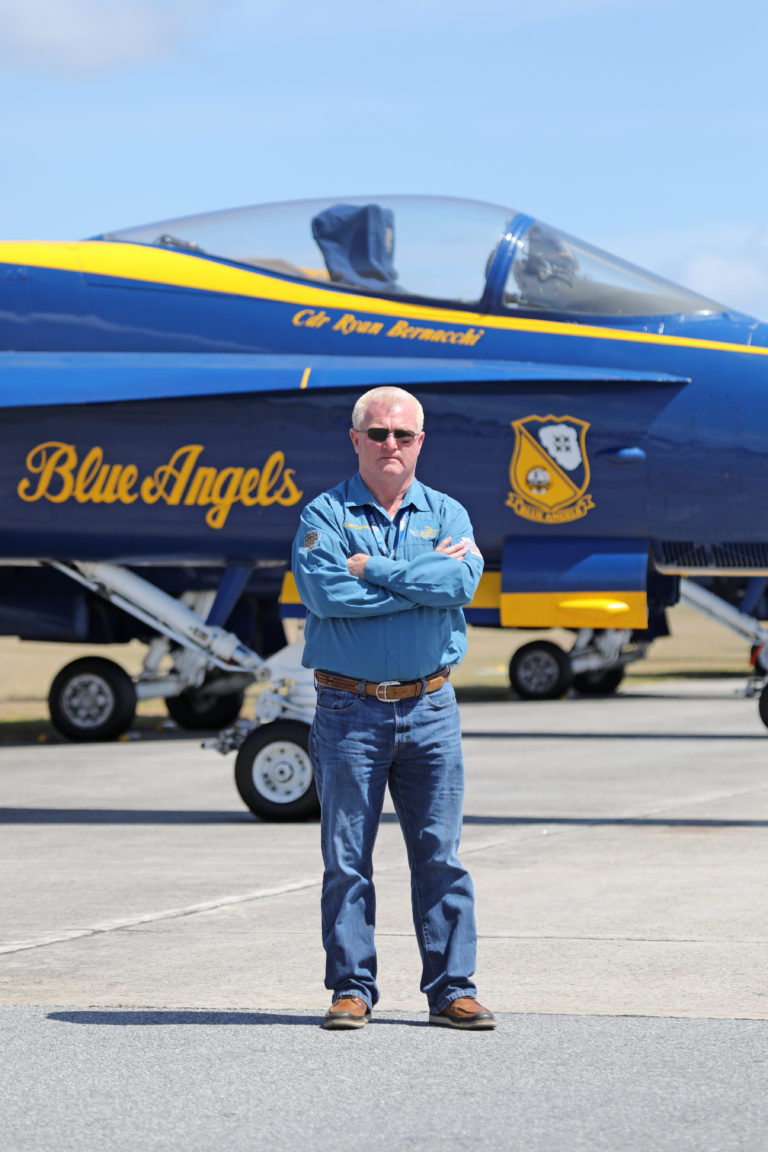 "It's a lot of work," John says.  "But with my career in the military, it was like I put myself through air show school." 
The Myrtle Beach show will see representation from all five branches of the military as well as civilian aerobatic performers. 
The Blue Angels are the United States Navy active duty premier jet demonstration team.  They are the recruitment and marketing leg of the U.S. Navy and Marine Corps. 
"We have the 'who's who' of the world aerobatic performers at this show," John adds.   
Wings Over Myrtle Beach
Wings Over Myrtle Beach will take place at 1250 Airdrome Ave, in the Market Common, April 28-29, 11am-5pm.  Same show both days. 
Visit their site for tickets and more info.