Practicing Law in a Personal Way
by Melissa LaScaleia
Will Parker established Will Parker Law, LLC in December 2017 to serve the needs of accident victims and those facing criminal charges on the Grand Strand. 
He worked under several prominent attorneys since graduating the University of South Carolina and passing the Bar Exam in 2006.    
"But in my heart, I just felt God calling me to something bigger," he says. "I felt like there was something else out there and that I had to take a chance in order to take ahold of it. I knew if I had the faith, then it would work. I had a one-year old daughter at the time, and I desired the freedom to spend more time with my family." 
Will helped with the marketing and other business aspects of the prior law firms he worked for and enjoyed both the law and the business side. 
"I have always had a business sense in my blood," he says in speaking about how he took steps to branch out on his own. "My uncle, Jim Parker, has acted as a mentor over the course of my life. I really took note how he ran his business ethically, was always fair in his business dealings, and how he treated people, particularly employees, the right way. I was also blessed to work under attorneys with sound business judgment who acted as mentors. I felt very supported when making the change. Most importantly, my wife Erin supported me 100%, and was willing to make sacrifices in the beginning." 
In his private practice, Will places emphasis on two areas of law: Personal Injury and Criminal Law. 
"I have a slightly different perspective on personal injury cases than perhaps others," Will says, "because I've been in five automobile accidents that involved totaled vehicles, injuries and even death. 
"When I was thirteen years old, I was traveling in a car with my family and we were hit head-on by a drunk driver. I sustained a seatbelt crush injury with a low chance of survival. It was a miracle, really, that I did.  My father and step-mother were seriously injured, and my father passed away months later from complications relating to those injuries." 
When he was thirty years old, Will was hit by a physician who ran a stop sign and t-boned his car at 45 mph.
"I've been the victim of an accident and felt the financial brunt of it," he says. "I've been involved in an accident where the driver didn't have adequate insurance. It was scary because most of the medical providers wanted their money upfront. And I've felt the pain of losing a loved one, as well. I've been on all sides of the situation, and that broader perspective gives me a deeper level of empathy and understanding of how to handle these cases."   
Will knows first-hand that situations involving personal bodily injury can have a more devastating impact on your life in the long term than many people realize. 
"If you're young, a moderate speed impact collision can affect your body for your entire life," he says. "If someone has been in any type of accident with bodily injuries, it's wise for that person to call an attorney as soon as possible. 
"An attorney can help in several ways. First, insurance companies are notoriously difficult to deal with. They often resist giving payouts or paying full value. They know many tactics to minimize a settlement." 
An attorney is able to advocate on the behalf of accident victims so they can receive the physical treatment that they need when they need it, and physicians agree to be paid at the time of settlement.
Attorneys are better able to find, discover and obtain all available insurance policies that a lay person would not likely be able to discover on their own. An attorney absolutely needs to be involved when any kind of release is signed as an accident victim may sign away rights to collect under certain policies. 
"As Horry County is one of the most conservative counties in the state, this isn't the place to get in a wreck and try to represent yourself," he says. 
Since the start of his career, Will has recovered millions of dollars for accident victims and handled thousands of accident cases. He has practiced law exclusively along the Grand Strand, where he resides in Market Common District with Erin and daughter, Annabelle.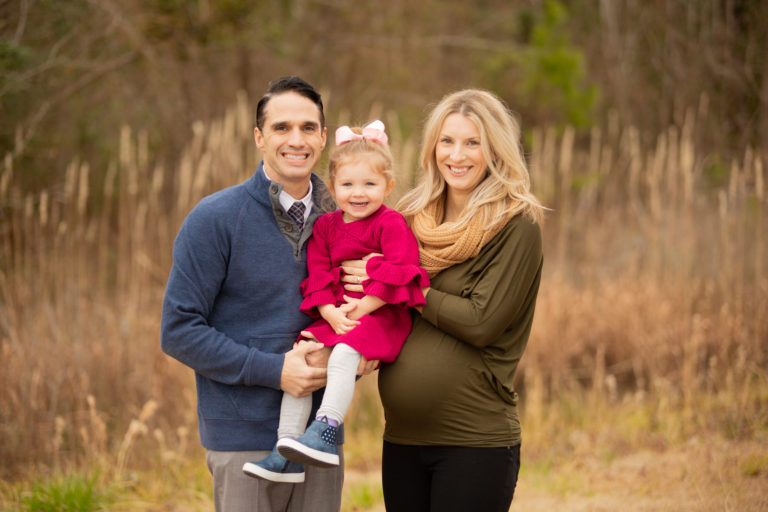 "Many law firms have satellite offices here, and retain a primary office someplace else," he says. "I make it a point to make myself accessible to my clients and I am happy to do at-home visits and hospital visits too, if needed. 
"I am blessed to have hired a rock star paralegal, Janeen Salone, who also has experience in auto insurance and banking, which allows me to be able to practice law in those areas as well." 
"The number one yearly reported complaint about attorneys is they don't return phone calls," Will adds. "That's just not how I handle my business. My clients receive my personal cell phone number and have direct access to me all the time. At a lot of law firms, the client never has the chance to speak to the lawyer. I want my clients to feel at ease. I hear stories all the time where clients tell me, 'I called my attorney and left messages and I never heard back.'"
In the realm of criminal law, Will focuses on DUI, minor drug and alcohol related charges, and other misdemeanor and felony offenses. 
"I had a second chance in life and I believe everybody is entitled to that," he says. "I think everybody deserves an attorney who is facing something that serious. I stay on top of cases. I fight hard for my clients and prepare diligently. That's what wins cases, being prepared. I was in the restaurant business for fifteen years, waiting tables and working as a bartender. I took some of that customer service and applied it to my law practice." 
Will Parker Law supports several causes within the community as a way to give back. Among them, Coastline Women's Center— a refuge for underprivileged women to receive support, guidance, and care for an unplanned pregnancy; and Adult and Teen Challenge— a faith-based rehabilitation program for drug and alcohol recovery.   
"I'm branding something different from other law firms," Will says. "The priorities in my life are serving God, family, and community. With both of my parents passed and my brother estranged for several years, I didn't have any immediate family for a period of time. However, I feel very blessed to have married the love of my life, Erin, and to have my precious daughter, Annabelle. That blessing now extends to our baby boy on the way. He will be the fourth generation John William Parker, and named after my dad, Johnny."
Will Parker Law
541 Atlantic Ave. 
Murrells Inlet, SC 29576
843-357-4111
www.willparkerlaw.com
Facebook @ Will Parker Law, LLC