Practicing Law in a Personal Way
by Melissa LaScaleia
Will Parker attended the University of South Carolina Law School and passed the Bar Exam in 2006. Since that time, he's worked under several prominent attorneys. 
He established his own law firm, Will Parker, LLC in December 2017 to serve the needs of accident victims and those facing criminal charges on the Grand Strand.
"I knew God was calling me to branch out on my own," he says. "And the more obedient I am to that call, the more clearly my path unfolds before me. In the past year, my firm has experienced exponential growth." 
To begin, he's expanded into a new 1500 square foot office space, which his wife, Erin, designed. From one part-time person, he's grown to three full-time staff members. And his firm also had its first 7-figure settlement.
Will was recently interviewed for an article by the Post and Courier featuring one of his clients. It received so much attention, he believes it may help to instigate reforms.
"The article highlighted a situation with one of my clients that was unfair; and a lot of weight was given to it," Will says. "I believe that in putting a spotlight on it, we were able to inspire some helpful changes to the social security system which are currently being reviewed.
"Through growing and getting bigger, we've been able to help more people. And that's the best part of what I do and why I do what I do."
Today, Will primarily practices in the arenas of criminal law and personal injury. With the former, he mainly focusses on smaller-level drug charges.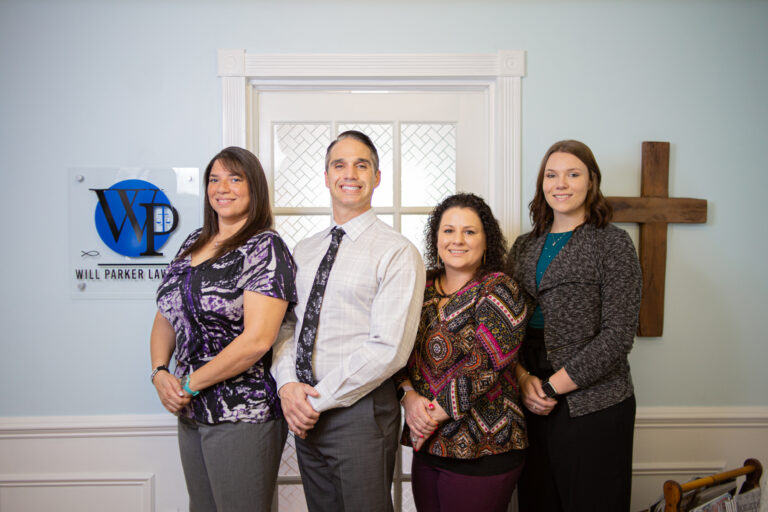 "The way you practice law is going to be an extension of who you are and the experiences you've had in your life," he says. "I'm in recovery myself. I can relate to and understand what those clients are going through, and I can get them in touch with people who can help them make better decisions. I try to step in when I think I can help redirect someone's path and help them receive a second chance to get their life back on track. The way I speak to a judge and jury is coming from that place of authenticity, of having been at one time in my life, on the other side."
Similarly, Will has been the victim of an accident where the driver didn't have adequate insurance, and he had to shoulder a heavy financial burden. And he's felt the pain of losing a loved one as an accident victim as well.
"I've been on all sides of the situation, and that broader perspective gives me a deeper level of empathy and understanding of how to handle the variety of cases I see," he says.
"If you're in an accident, an attorney can help in several ways. Firstly, the business model of insurance companies is to pay as little as possible. They know many tactics to minimize or avoid paying the full value of a settlement. Once you have an attorney, the company can't speak to you, which protects you from potentially agreeing to accept little to nothing. The sooner you get an attorney the better. We get a lot better results when we take the client by the lead from the beginning. And, as Horry County is one of the most conservative counties in the state, this isn't the place to get in a wreck and try to represent yourself."
An attorney is able to send a letter to physicians who will treat accident victims and agree to be paid at the time of settlement. This allows you to obtain the treatment needed when you need it. Attorneys are better able to find, discover and obtain all available insurance policies that a lay person would not likely be able to discover on their own. 
An attorney absolutely needs to be involved when any kind of release is signed, as an accident victim may sign away rights to collect under certain policies.
"Moreover, personal injury claims often seem like they don't receive the respect that they deserve," Will says. "In the way I treat my clients, I aim to change that."
Will values his ability to spend time with his clients one-on-one no matter the case.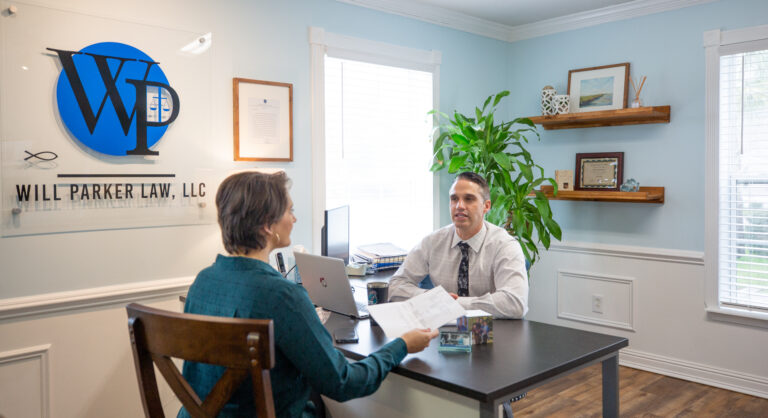 "I know the bigger I get, the harder it is to do that," he says. "So I hired appropriate staffing and put systems in place so I'm still a major part of the client relationship."
All of Will's clients have access to his personal cell phone number, so he can better maintain a relationship with each client personally. When you call his firm, you'll be put in contact with him immediately if he's available— there's no screening process.
"I try to be as real and as down to earth with my clients as I can so they understand who I am, and if they want me to represent them," he says. "I'm branding something different from other firms. The priorities in my life are serving God, family, and community. Those values drive me, and from honoring them, I've seen incredible results, and believe I've been blessed."
In keeping with that philosophy of service, Will's firm recently partnered with a local radio station and helped sponsor a food drive for the Lowcountry Food Bank.
"We took the fundraiser to the next level," he says. "We printed out t-shirts, passed out candy, and my staff and family and friends came and participated. We really pushed the donations, and they received triple the amount they usually do. It's the values that are important to me. So any way I can reflect that in my law firm, I do."
Over the course of the next year, every month, Will's firm will be supporting and promoting a small area non-profit or resource organization by highlighting them in his ad with The Coastal Insider. 
"A lot of people don't know what's out there," Will says. "I want to make it easy for people who want to offer help, to be able to do so and help these organizations receive greater exposure."
He's also starting a correlated Facebook ad, that's an immediate call to action, to collect donations for these organizations. 
In addition to all of the professional success, Will and his wife are ecstatic to have welcomed the birth of their second child, John William Parker, IV, or "Johnny" for short in April 2019.