Premiering at Coastal Carolina University This 2018 Holiday Season
by Liza Mata
Celebrate the holiday spirit with this festive, family-friendly ballet. Myr­tle Beach's Coastal Youth Ballet Theatre presents the magical holiday production of The Nutcracker for the 13th year, with performances on Dec. 8, 9, 15 and 16 at Coastal Carolina University's Wheel­wright Auditorium in Conway.
The Nutcracker ballet tells the story of young Clara who is given a magical nutcracker doll on Christmas Eve by her eccentric uncle and godfa­ther, Herr Drosselmeyer. Adventure awaits as she and her transformed Nutcracker Prince battle the frightful Mouse King before embarking on a journey through the Land of the Snow. 
With the help of the Snow Queen, Herr Drosselmeyer, Clara, and her Prince travel to the Land of the Sweets where they are entertained by the Sugar Plum Fairy, her Cavalier, and her Entourage of Sweets. 
Bringing the charming Nutcracker story to life are Coastal Youth Ballet Theatre's cast of sixty of the area's most talented young dancers together with CYBT ballerina Kiely Elizabeth Clark as the Sugar Plum Fairy, and New York City guest artist Mikhail Ilyin as the Cavalier. 
The Nutcracker is staged by CYBT professional artistic directors. Liza Mata and Karen Mata to the magnificent music of composer, Peter Tchaikovsky.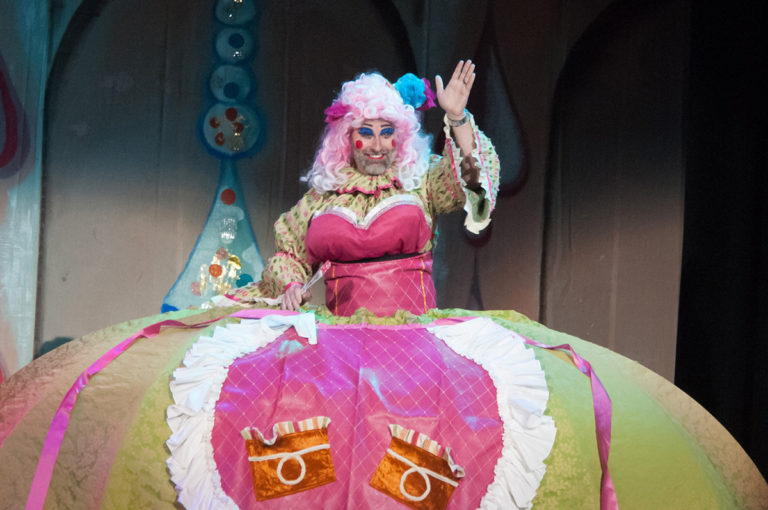 "It is a labor of love for us to put on this show every year," says Liza Mata. "The Nutcracker has long been seen as a cultural family favorite during the holiday season, and we are so blessed to be able to bring such a beloved family tradition to the Myrtle Beach area for thirteen years now. Our dancers work tirelessly to bring these performances to life and to bring smiles and joy to their audiences." 
Coastal Youth Ballet Theatre is a non­profit 501(c)3 arts organization dedicated to the artistic and cultural enrichment of Horry and Georgetown counties. Ar­tistic and executive director Liza Mata established Coastal Youth Ballet Theatre in 2006 as the performing company of Coastal Dance Centre, a dance school based in the Market Common. 
The school is highly regarded for its pro­gram of dance training, performance opportunities, and professionally staged productions. Coastal Youth Ballet The­atre provides an artistic home base for the area's most talented young dancers, who are able to participate in full-length ballet productions, performances, scholarship awards, and community outreach en­gagements.
A treat for The Nutcracker audience every year is finding out which local and regional celebrities are perform­ing the special role of the beloved "Mother Ginger" character for each performance. The local celebrities and hometown heroes who will be playing "Mother Ginger" have been nominated by their community members and will be featured indi­vidually in each of the performances.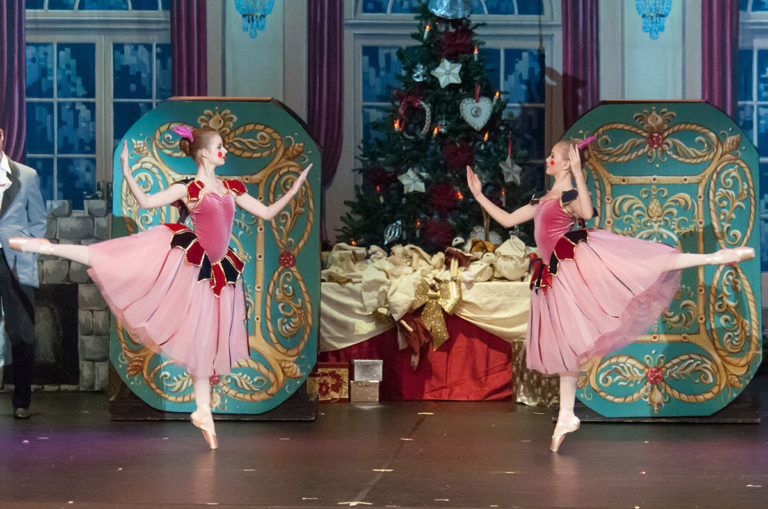 Lt. Jon Evans, public education offi­cer for the Myrtle Beach Fire Depart­ment, will be Mother Ginger for the 2 pm performance on Saturday, December 15.
"I'm honored to be asked to play the role of Mother Ginger this year," says Evans, who has been with MBFD for more than ten years. "Being a firefight­er is all about serving the community, and while this may not be the typical type of community service for a fire­fighter, I'm looking forward to the op­portunity to be a part of the show and make the holidays a little brighter for the Myrtle Beach area."
The remaining celebrity cast mem­bers for the role of Mother Ginger will be announced at a later date. Past "Mother Gingers" have included Barbara Jo Blain-Bellamy, mayor of Conway; Ed Piotrowski, chief mete­orologist for WPDE; Johnny Vaught, Horry County councilmember; and Randal Wallace, Myrtle Beach city councilmember.
The Nutcracker
Coastal Carolina University, Wheel­wright Auditorium
108 Spadoni Park Circle, Conway, SC 29526
Saturday, December 8, 2 & 7pm
Sunday, December 9, 3 pm
Saturday, December 15, 2 & 7 pm
Sunday, December 16, 3 pm
Tickets
 843-349-ARTS (2787); in person at Wheelwright Auditorium. Box office hours: Monday – Friday, 9 am – 5 pm. Tickets: $10 – $30.
To learn more visit www.cybt.org or www.coastaldancecentre.com or contact Liza Mata 843-839-5678.