Market Common's Neighborhood Candy Store Is a Sweet Spot to Stop
by Melissa LaScaleia
Along the Grand Strand is a not-so-common chocolate shop— Uncommon Chocolatier— so dubbed in playful reference to the shop's location in the Market Common— a beloved locale to the shop's owner— Don Konieczny.
This is the first retail venture for Don and his business partner Christine Falvo, both aficionados in their profession.
The two have thirty years of combined experience in the professional chocolate world. They previously worked together in the wholesale chocolate industry before Don decided to pursue his dream of doing what he was passionate about on a smaller scale and keeping it more personal.
"Our goal is to always produce the highest quality product delivered with the best service," Christine says. "We keep it really small and tight so that we can control the quality that we produce. We take great pride in the way our product looks. We're both extremely passionate about what we do.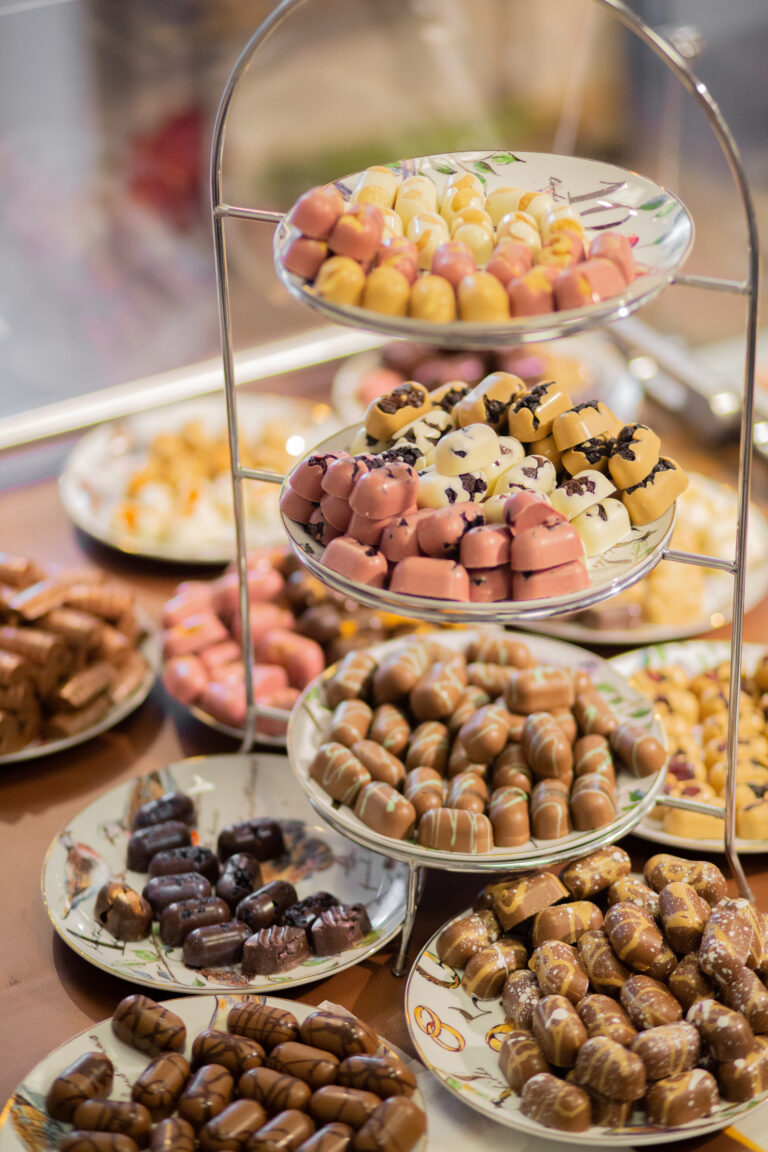 "We didn't have a name until we had a place," she adds. "We wanted to fit into the community— to be ingrained in it personally and to be thought of as their candy store."
And what better way to become beloved to a community then to serve up delectable chocolate confections taking into account the tastes and preferences of your clientele? That's just what the two have set out to do, and to much enthusiastic acclaim from those who frequent their shop.
One of the ways in which they do that is through meeting people's dietary needs. They offer gluten-free and vegan products; additionally, everything is highly customizable to your specifications so they can accommodate any allergy. Did we mention it tastes good too?

Here, all the fudge is lovingly hand-crafted by Don himself, with chocolate sourced from Belgium, which Christine exalts as being "in a class all by itself." 
Callebaut, the company that processes the chocolate they use exclusively, is an ethical company using ethical manufacturing practices.
"We use them because they are an industry leader in development, production, selection, and quality," Christine says. "They are on the forefront of everything."
The Uncommon Chocolatier carries over forty flavors of fudge in their store at any given time. To date, the two have produced about 120 flavors, which they rotate seasonally. 
They produce thousands of pounds of fudge per week at their factory in Pennsylvania, and then drive the finished product themselves back to Myrtle Beach.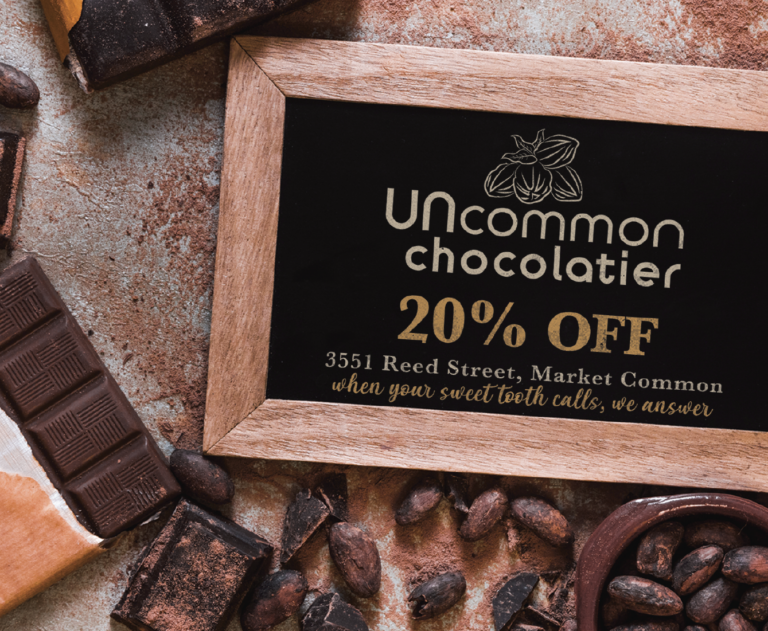 "Its the sheer number of flavors and the quality of our product that sets us apart," Christine says.
To determine what they will make, they look at what's trending and any new flavors or flavor combinations that are coming out. They also ask the community for suggestions and take requests for new product creations.
Past creations include fireball fudge, and unicorn fudge— a brightly colored confection that swirls into a kaleidoscope of flavors. Have any ideas you want them to fulfill? Stop by your neighborhood chocolate shop, they'd love to know.