Your Locally Owned and Operated Organic Dry Cleaners
by Melissa LaScaleia
Mr. and Mrs. Lee are the owners and operators of Top Cleaners in Surfside Beach. They are originally from Seoul, South Korea, and moved to Myrtle Beach twenty years ago from New York.  
"We came to Myrtle Beach because our pastor invited us here," Mrs. Lee says smiling.  
In New York, Mr. and Mrs. Lee were inspired by one of their friends, who owned his own dry cleaning business, to start a venture of their own. They spent five years with their own business in New York before relocating, and have been in the industry now for fifteen years.  
Mrs. Lee does alterations, including wedding gown embroidery and tailoring.  Mr. Lee handles the dry cleaning and pressing.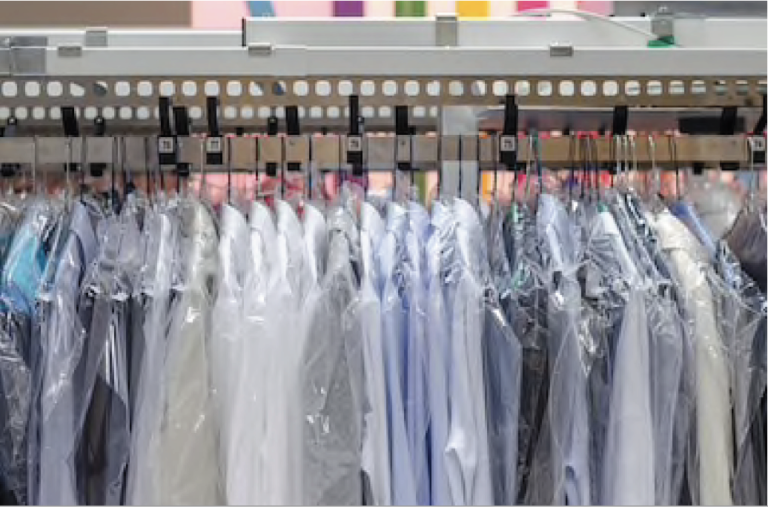 "Some stores will take your clothes to other places to get cleaned," Mrs. Lee says. "But we do everything here in our store. Our customers know the difference in the way that we clean.  
"Traditional dry cleaning involves the use of chemicals like ethylene and perc, which are harmful to the human body as well as the air we breathe. Many states have laid down regulations to reduce or prevent the use of these chemicals, but South Carolina hasn't yet. So we introduced an organic dry cleaning machine and are doing only organic cleaning. We know that organic methods are healthier for people and the air, and the clothes feel softer and retain their color and longevity better."  
Despite being organic, the pricing is very affordable, and the cost depends on the type of garment and the fabric.  
Mr. and Mrs. Lee care about the quality they provide their clients:  
"After we press clothes in the machine, we touch them up by hand with a hand press," she says. "We aim to make our customer's happy."