Bringing Uncommon Delights to the Market Common
by Melissa LaScaleia
The Uncommon Chocolatier is the first retail venture of business partners Christine Falvo and Don Konieczny.  Both have been working as confectioners in the delectable world of professional chocolate for a combined total of thirty years. 
The two opened The Uncommon Chocolatier as a team in February, last year. They have a factory in Pennsylvania where they produce all of their confections, personally driving the finished product down to Myrtle Beach twice a month. 
"We didn't have a name until we had a place," Christine says. "We wanted to fit into the community— to be ingrained in it personally and to be thought of as their candy store."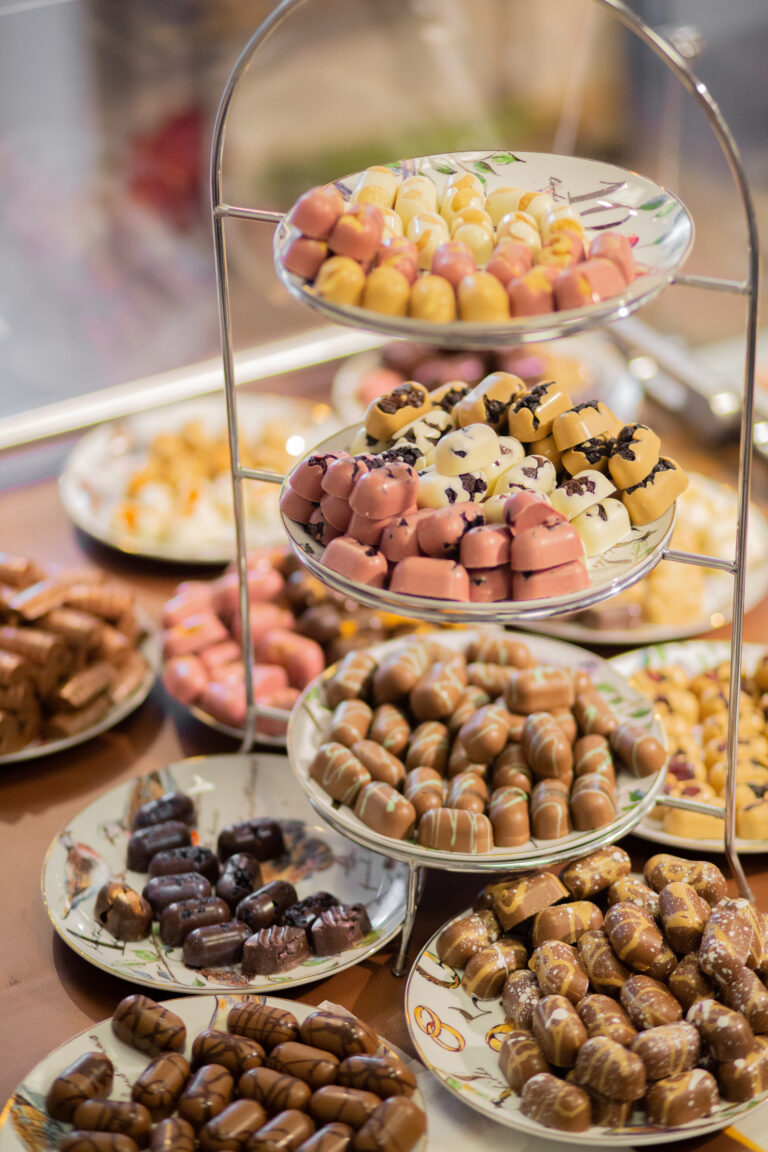 When they found a spot at the Market Common, they decided to spin off of that name, dubbing themselves The Uncommon Chocolatier. And uncommon they are, in that rare-treasure kind of way.   
"We don't want to be a franchise, we want to remain a small operation, stay local, and answer the needs and tastes of our patrons," Christine says. 
One of the ways in which they do that is through meeting people's dietary needs. They offer gluten-free and vegan products; additionally, everything is highly customizable to your specifications. They will make sweet treats that can accommodate any allergy— without compromising flavor.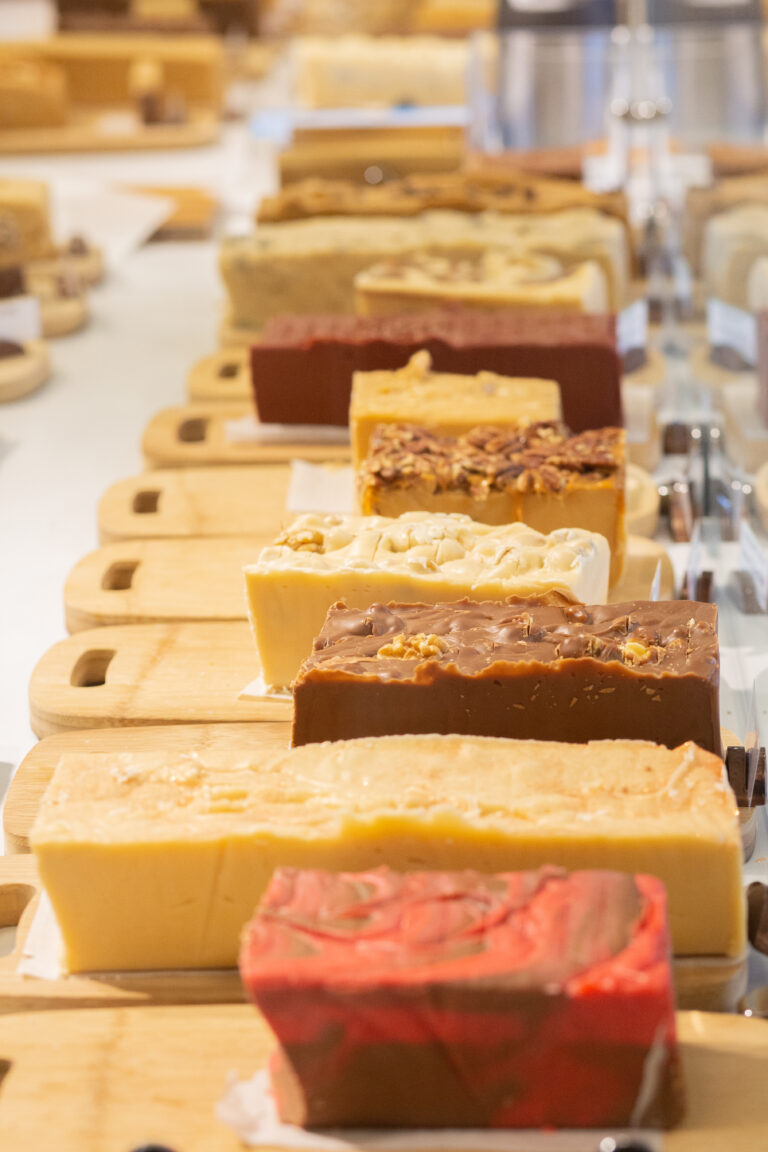 "We source all of our chocolate from Belgium," Christine says. "Belgian chocolate is just its own entity, in a class all by itself." 
Callebaut, the company that processes the chocolate they use exclusively, is an ethical company sourcing high quality materials with ethical manufacturing. 
"We use them because they are an industry leader in development, production, selection, and quality," Christine says. "They are on the forefront of everything." 
Don is the store owner and also makes every ounce of fudge that is sold in their store— by hand.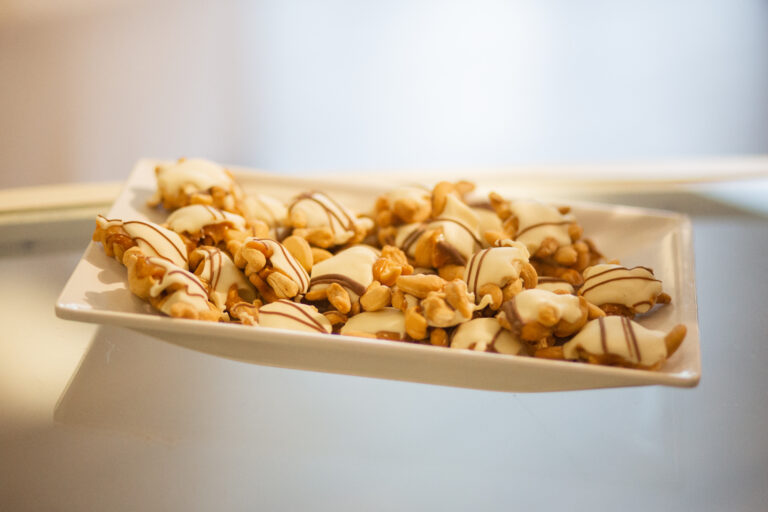 "We carry over forty flavors of fudge in our store at any given time," he says. "We've produced about 120 flavors, and rotate them seasonally. People are blown away by how many we have." 
To determine what they will make, the two will look at what's trending and the new flavors that are coming out. They also ask their patrons for suggestions, who often oblige by requesting fun and mysterious sounding creations like unicorn or superman fudge. 
For Valentine's Day, The Uncommon Chocolatier is stocking their shelves with several confections destined to delight anyone near and dear to your heart.  They will be offering chocolate covered strawberries in a long-stem-rose box (available by pre-order only), and rose lollypops, made of pure chocolate in the shape of a rose. 
They also have a product that's new to the industry.  Called ruby in reference to the naturally occurring, beautiful, ruby pink color of its bean, the product has a fruity, tart flavor.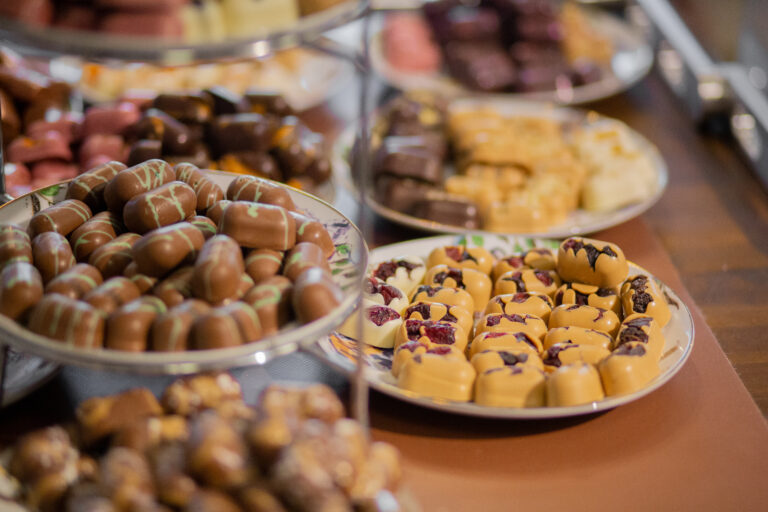 "It's new to the industry," Christine says. "It's been really fun to play around with and do different pairings with this chocolate. The rose lollypops and the chocolate covered strawberries will be available in ruby chocolate, as well as dark, milk, and white." 
In addition to their limited edition Valentine's Day delights and fudge selection, there are an almost dizzying array of other wonderful chocolate delights.  Dried fruits dipped in chocolate; pecan turtles made with roasted and salted pecans and caramel; English toffee; chocolate covered marshmallows; chocolate covered pretzels and Oreos; and truffles. 
"Our goal is to always produce the highest quality product and the highest quality service," Christine says.  "We keep this venture really small and tight so that we know the quality that we produce. Don and I take great pride in the way our products look. We're both extremely passionate about what we do."