Liverpool: The Carolina's Beatles Experience
by Melissa LaScaleia
The free summer concert series in Valor Park, hosted by the Market Common, is a popular outdoor event that happens the third Thursday of every month.
On August 17, the Market Common welcomes Liverpool: The Carolina's Beatles Experience, a Beatles tribute band. 
The band has performed in Myrtle Beach three times, and even played at Myrtle Beach Bike Week, which their drummer, Scott Gibbons, defined as "an experience." 
This is to be their first performance in the Market Common.
Scott grew up outside of Toronto, Canada, and like most Canadians, learned how to skate and play hockey at a young age. He also played drums from the age of 7, and began playing professionally when he was fourteen years old.
"It was nice to be able to play both music and hockey," he says, "and I didn't know if I was going to keep doing it from cradle to grave. I eventually dropped hockey, but I'm still playing music."
Scott's musical taste was influenced by watching both the Beatles cartoons and the Monkees television shows.
"The Beatles only played for eight years, from 1964-1970," he says. "During that short period of time, I was growing up as a young child listening to their music. They were influencing a lot world-wide at that time.
"What the Beatles brought was the start of rock and roll. They initiated that era, and took it to another level."
Because Scott was an athlete, and passionate about being in peak physical condition, he wasn't interested in smoking, drugs, or alcohol. His preferences in music and lifestyle made him a desirable musician— and he was able to more or less choose the bands he wanted to play in and the musicians he wanted to play with throughout his life.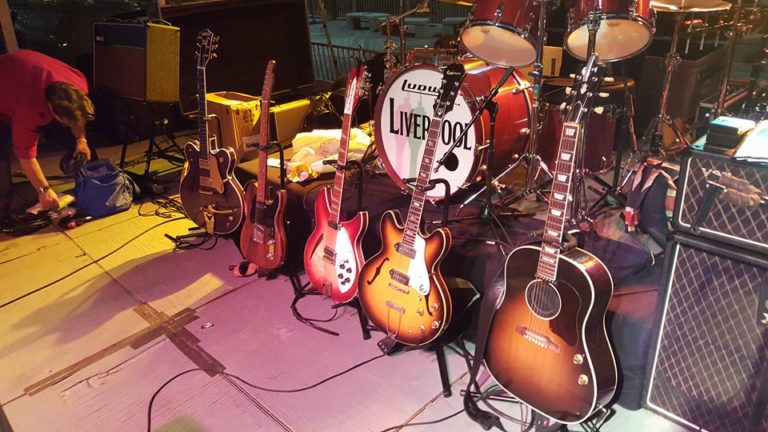 In 1996, the U.S. was looking for experienced heart nurses to work in cath labs, and Scott's wife, Shelly, had the opportunity to move to the United States. 
The beauty of the mountains and the oceans in North Carolina appealed to the couple, and they decided to move to Greenville. They liked too, that it was close to Myrtle Beach.
In America, Scott played with a Beatles band from Raleigh named Rubber Soul. When the band split up, he and the lead guitarist, Henry Wisniewski, forged ahead on their own and found other members to create a Beatles band of their own.
"The Beatles music is well known around the world," Scott says. "Their lyrics are mostly all PG lyrics— fun to listen to, fun to dance to, fun to play. The Beatles wrote 213 songs, and the word love has been mentioned over 600 times in their songs. So for us to choose to play the Beatles music was easy."
Scott heard Mark Klaich sing in Greenville, and recruited him to be the John Lennon of the band. The two then held auditions for a bass player and selected Roger Jones to play the part of the Beatles' Paul McCartney.
The tribute band focuses on trying to replicate every note and every harmony— to be as authentic a tribute to the sound of the Beatles as possible.
"Of course we don't look like them," Scott says with a chuckle, "but our music certainly sounds like them."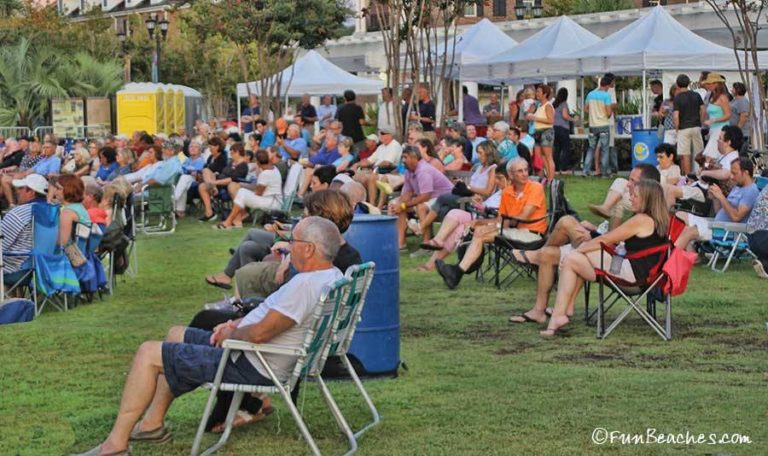 A Beatles tribute band is always going to be a strong harmony and vocal band. 
"Because Lennon and McCartney are considered one of the strongest song-writing teams in the history of music, we needed to make sure that their parts were filled with obviously talented vocalists as well as talented musicians," Scott says. 
"It was my idea to add a keyboard player to the band to reproduce as closely as possible the authenticity of the Beatles' true sound. Roger was the one who introduced us to our keyboard player.
"All the musicians in the band have been playing for 40 plus years. It's nice to have musicians that are a joy to be with, and a joy to play with, who are professional, and have a good, strong ethic in life.
"When it comes to creating a team of musicians or selecting a team of musicians, there's one thing you can't teach, and that is passion. Our band is blessed to be made up of people who are passionate. Some musicians are very talented but can't perform on a team. What's nice about our band is that it's effortless. The passion of the musicians certainly comes out on stage."
Scott's wife chose the band's name, Liverpool, because that's where the Beatles are from.
"The name signals to most people that we're a Beatles tribute band," Scott says. "But just in case, we added the rest. So if people are interested in seeing a band anywhere, they're going to know what this band is right away. And because we're proud that we're from NC, we put Carolina's in there as well."
Liverpool is currently in its fourth year of performing. Scott and Roger wear wigs, and the band has three separate outfits.
"We're the most interactive band in the Carolinas," Scott shares. "Pepsi Cola is our corporate sponsor— they financially support us in handing out frisbees, wristbands, bubble makers, and coasters at all of our shows."
Scott's favorite thing about performing is seeing people's reactions to the music.
"There are thousands of musicians that may never perform in front of people," he says. "There are thousands of musicians that may never sing. But music is very emotional to a lot of musicians and to those of us who enjoy the music. To see people laughing and smiling and dancing is wonderful. But to see people singing along to the lyrics is so much fun, to see it bringing back memories to people."
Bruce York, a former professional musician who also played with the Greenboro Symphony Orchestra for some time, lives in the Market Common, and saw Liverpool perform previously.
"Hearing their music rekindles memories of growing up," he says. "I listened to the Beatles all the time. Songs attach themselves to events— the Vietnam War, the assassination of JFK, of Martin Luther King— they're not all pleasant memories," he says. "Revisiting all that 50 some years later was really interesting.
"As far as them duplicating the music, they do a great job," he adds. "The musicianship was there. They were spot-on with everything. I think anybody that has a chance to see them, should see them. It's well worth your time."
Performing the Beatles music is not only emotional for the fans, it's emotional for the performers as well.
"The lyrics are extremely heartfelt," Scott explains. "There's that very strong excitement when you're playing a popular, fast song, to a visceral feeling while playing a romantic, slow song. That's the joy of choosing to be a Beatles tribute band."
"Music is ageless," he adds. "It brings back memories to people. What you listen to is what influences you, is what becomes part of your character. It identifies you."
At Valor Park in the Market Common every Thursday evening all summer.
Bring your own blanket/chair. Beer, wine, and snacks available for purchase. No outside coolers or alcoholic beverages. 
Liverpool: The Carolina's Beatles Experience performs Thursday, August 17 from 7-10pm.