A Brief History of a Real Estate Boom
by Melissa LaScaleia
The Market Common is a 114-acre lifestyle district located blocks from the ocean in the heart of the Grand Strand, set on the site of the former Myrtle Beach Air Force Base. 
From 1954 until it closed permanently in 1993, the base, and those who lived and worked there, were an integral part of Myrtle Beach's economy and livelihood. Seagate Village was an existing development during the time that the Air Force Base was in operation, but it stood relatively alone. With the base's closure, the question arose— how would this area rebirth itself to become a part of the community?
That's where the Myrtle Beach Air Force Base Redevelopment Authority comes in. It was established to spearhead the undertaking, and retired Air Force Colonel, Buddy Styers, as executive director, was charged with the task of repurposing and redeveloping the land. 
As the former commander of two Air Force bases, and with a master's degree in public administration, Buddy was familiar with how to find talented individuals skilled in their trade, and to successfully work with a variety of governing bodies to make a plan come to fruition. 
But it was his ability to understand what held meaning to the people in the community, and to hold that at the forefront of his vision, that ultimately made the Market Common one of the most desirable places to live, work, and play along the Grand Strand.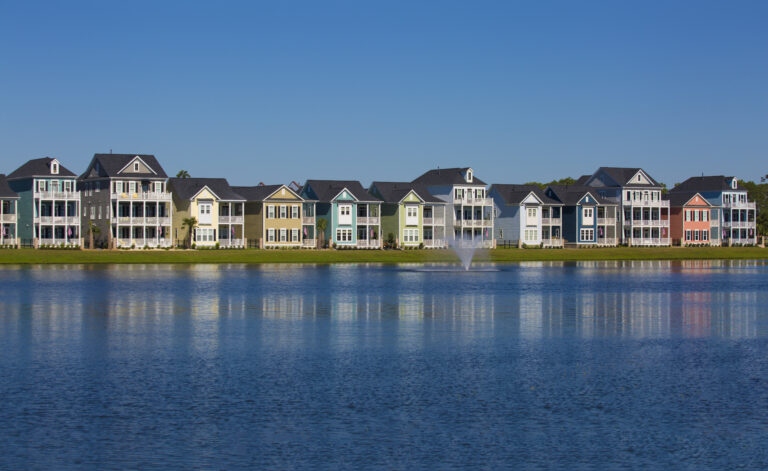 Buddy and the Redevelopment Authority envisioned the area taking shape as an urban village, and ultimately selected Dan McCaffery, of McCaffery Interests, to develop the property. 
Retail and restaurant spaces were built for nationally-known and smaller, local establishments, as well as a multitude of live-work units to accommodate entrepreneurs. 
Today, the area boasts parks and ball fields, a sports complex, a large recreational lake, and numerous other attractions. Everything is easily accessible by foot, and nestled in a thoughtfully designed, picturesque setting. The area pays homage to its past, with historical commemorative markers located throughout, as well as a local history museum and outdoor military park, Warbird Park. 
Because of the thoughtfulness of its design and the variety of activities and options available, the Market Common has always attracted a diverse array of people and a wide range of age groups who gravitate to an upscale, modern lifestyle. One that exemplifies laid-back, Southern beach living, but in an urban environment. 
And the recent national trend that sees people opting for a lifestyle that is based more on simplicity, health, and joie de vivre, means that real estate in the Market Common has been on a steady growth trajectory, and developers have had to continuously build new homes to meet demand.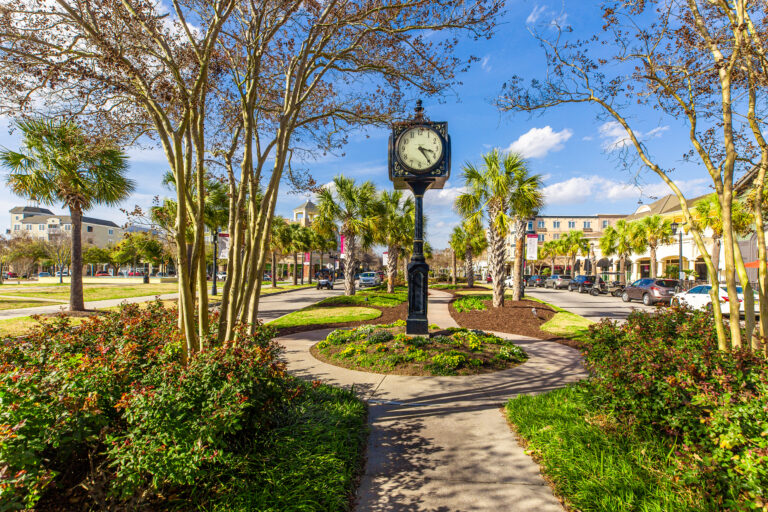 Beazer, DR Horton, Lennar, and Pulte are some of the national companies that have and continue to build homes in the Market Common since its inception.
Since 2008, the following subdivisions became communities in the Market Common: Balmoral; Battery; Belle Harbor; Cresswind; Emmens Preserve; Estate at Withers Preserve; Highlands at Withers; Lakeside Battery; Meridian; Monarch Estates; Park Place; Reserve; Sanctuary at Withers; Sweetgrass Square; The Cottages; Wentworth Row; and West Lake.
The townhomes include communities like: High Market, Market Common Townhomes, Sail House, Emmens Preserve Townhomes and Windsor Gate. The Market Common Townhomes (the work-live units), were the first townhome development since the redevelopment of the Air Force Base.
Since 2008, over 4000 single-family homes, and over 1000 townhomes were transferred through CCAR, Coastal Carolina Board of Realtors.
To give a more specific example, a 3 bedroom, 2 bath, 1822 square-foot home in Emmens Preserve sold for $114 sq/ft, $207,990 when it was built in 2009. Within the last twelve months, it sold for $170 sq/ft, $310,000. That's a 33% increase in home value.
A 2 bedroom, 2.5 bath 1200 square-foot condo/townhome in the Sail House community sold for $141.58 sq/ft, $169,900 when it was built in 2016. Within the last twelve months, a similar 1200 sq/ft home sold for $193.33 sq/ft, $232,000. That's a 27% increase in home value.
If you've been considering selling your home in the Market Common for an upgrade or a change of pace, now is a great time to do it. The sellers market remains strong.