Celebrating 15 Years of the Iconic 5k Race Along the Grand Strand
by Melissa LaScaleia
The annual Thanksgiving Day Turkey Trot is back for another year along the Grand Strand, amidst the joyous anticipation of running enthusiasts and their cheering squads. The race is hosted by NS Promos, a local event-production company which puts on a series of races, events, festivals and fundraisers along the Grand Strand throughout the year. 
Mike Shank is co-owner of NS Promos with business partner and friend, Steve Taylor. 
"Steve and I have known each other for a long time," Mike says. "Steve owns Native Sons, a large T-shirt company, and was dabbling in events on the side. He started the Jeep Jam, it's kind of like Bike Week for Jeep-owners. 
"I had a full time job and was also running a company called Festival Promotions. Three years ago we decided to join together and call our event-production company a fusion of those names— NS Promos." 
Mike grew up in Cumberland, Maryland, and attended Radford University in Virginia. He moved to Myrtle Beach in the summer of '94 for what he thought was going to be three months and never left. 
"When I was first here, they were digging the lake at Broadway at the Beach," he says. "I loved Myrtle Beach when I was a kid and we vacationed here. So to have an opportunity to get a job and move here— that's pretty good."  
Mike and Steve's partnership presented itself at the perfect time for them both.
"I was bogged down with how much time it was taking for me to create and organize all of my events on my own," Mike says. "I was really running myself into the ground. And Steve needed help with Jeep Jam. Once we merged, we hired additional people to help us run things, and it was a much more sustainable lifestyle." 
"I enjoy my partnership with Steve," he adds. "It's been great. I get a lot of insights and inspiration from him. And the team putting the events together is great too. Now they are people that I can trust and rely on to do exceptional work, and that's taken a lot off of my plate."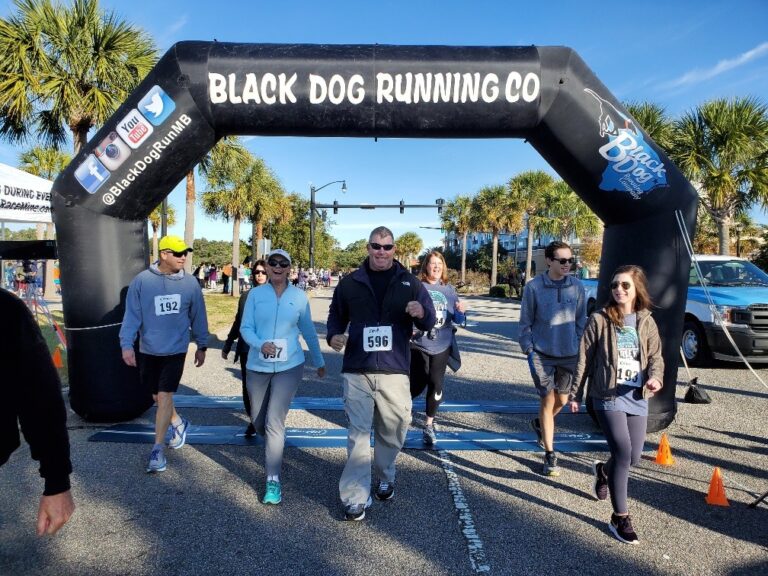 Mike created the Turkey Trot 5k race in Myrtle Beach fifteen years ago. Up until that time, and despite the sunny, balmy conditions in Myrtle Beach as well as the ubiquitous tradition of race running on Thanksgiving Day in most cities across America, there was no race in Myrtle Beach. 
"At the time that I started the Turkey Trot here, I was on the organizing committee of the Myrtle Beach marathon," Mike says. "Thanksgiving Day is traditionally the largest running day of the year, and I wanted Myrtle Beach to be a part of that. So I decided to go for it, and put it together." 
Four hundred people showed up to run along Farrow Parkway and what would become the Market Common that first year. And Mike has been organizing it ever since. By year three, he had expanded the Turkey Trot into Surfside Beach, and was amazed that the turnout was larger than the one in the Market Common. 
"Initially, it was kind of crazy to me that just a few miles up the road even more people would come and attend," Mike says. "But what we found over time, especially with the race starting early in the morning, was that people were only willing to drive so far along Hwy. 17— north or south— depending on where they lived."  
Almost ten years ago, Mike branched out and began a race in Florence, which has consistently drawn around 300 runners a year. Four years ago, he added another location at Barefoot Landing in North Myrtle Beach; approximately 400-500 people run that location. 
"2019 was our peak in terms of numbers of participants," Mike says. "Between all of the locations, we had about 3,500 runners show up— 1500 in Surfside Beach; 1300 in Market Common; 400 in Barefoot Landing; and 300 in Florence." 
Mike hosts the race in Surfside in partnership with the Surfside Rotary Club. The club sells all the sponsorship packages for the race. 
"It's been their largest fundraiser every year and a great partnership for us," Mike says. "In Myrtle Beach, we usually partner with the Grand Strand Humane Society to do the same thing."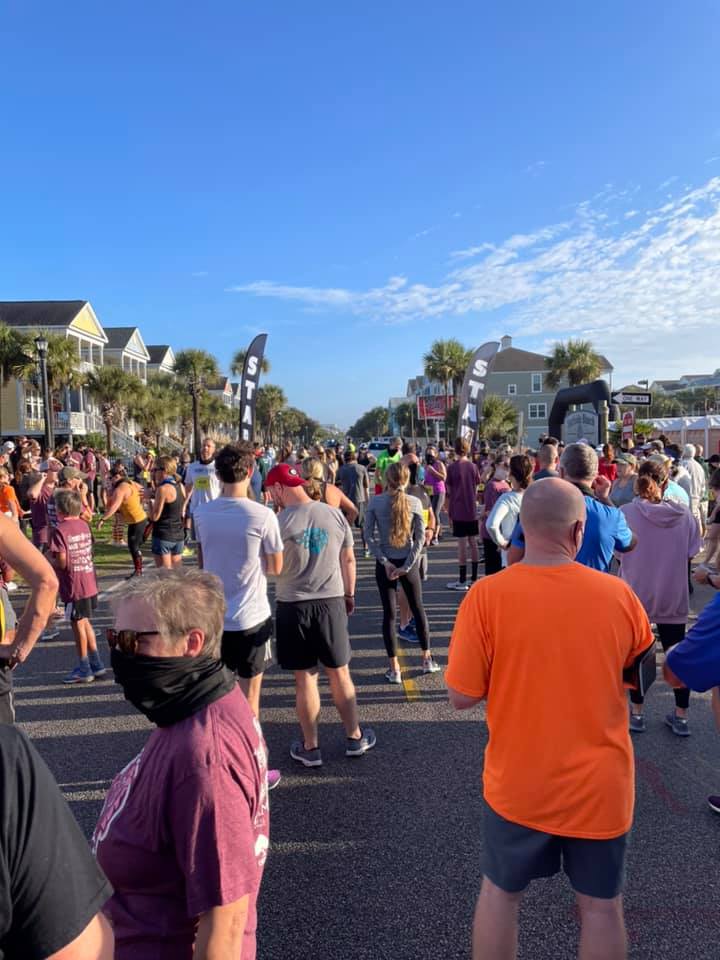 Right now, Mike has no plans to add any more race locations. He's focussed more on nurturing and sustaining what he and his team have already built. 
"2019 was the largest turn-out of runners we've ever had," he says. "And we found a way to safely and responsibly hold every race we scheduled last year, except one. But despite the fact that we offered it, in Surfside we had 480 runners compared to 1500 the previous year. Right now, the numbers are trending more towards where they were in 2019. We've done a lot of expanding over the last few years, and now we want to support that base."  
For Mike and his team, last year's Covid climate influenced their mindset to stay positive, and simply persevere with their intentions to host the races for the Myrtle Beach community no matter how many people showed up to run.  
"The events industry has been impacted just like everybody else," Mike says. "But with the races, we certainly benefitted from being outside. The main thing we did to make sure everyone stayed safe, was to encourage everyone to wear a mask until they started the run. Then, instead of starting everybody at the same time, we had people form a row across and spread them out about 10 feet apart. Then we staggered the rows by 20 second start intervals. At the end of the race, we had pre-packaged food rather than the open buffet we had in the past." 
This year, NS Promos is hopeful they can return to normal. They just held Jeep Jam, their largest event, over Halloween weekend at the former Myrtle Square Mall location. 
"I've always loved creating events from scratch and seeing what they can grow into— to provide a community event that people can basically commune at," Mike says. "And I love the beach. I love the weather here, and I've loved watching this place grow over the past thirty years."
The Annual Myrtle Beach Turkey Trot 5k
Myrtle Beach, Surfside Beach, North Myrtle Beach and Florence
To register and for more info visit: