How the Myrtle Beach Community is Giving Back
by Melissa LaScaleia
Declan Maloney will be fourteen years old on April 22. He has a form of cancer called Epithelioid Sarcoma, which typically affects males in their late twenties to late thirties. The chances of a child being affected with this are rare— .05 out of 1 million. 
Epithelioid Sarcomas are among the most misdiagnosed cancers because they resemble ganglion cysts. They are slow-growing tumors with a high rate of reoccurrence, and are very aggressive. Epithelioid Sarcomas only develop in the arms and legs. But if it metastasizes, it can go to the lungs or the brain. The first line of treatment is surgery, then scans every three months to detect any new growth. 
Declan was diagnosed on November 30, 2018. 
"He had had a mass removed earlier that month," says his mother, Allison. "And even the doctor thought that everything was fine. Then they did testing on it and it came back cancerous." 
The cancer was tentacled throughout Declan's arm to such a degree that doctors had to amputate his lower arm to remove it.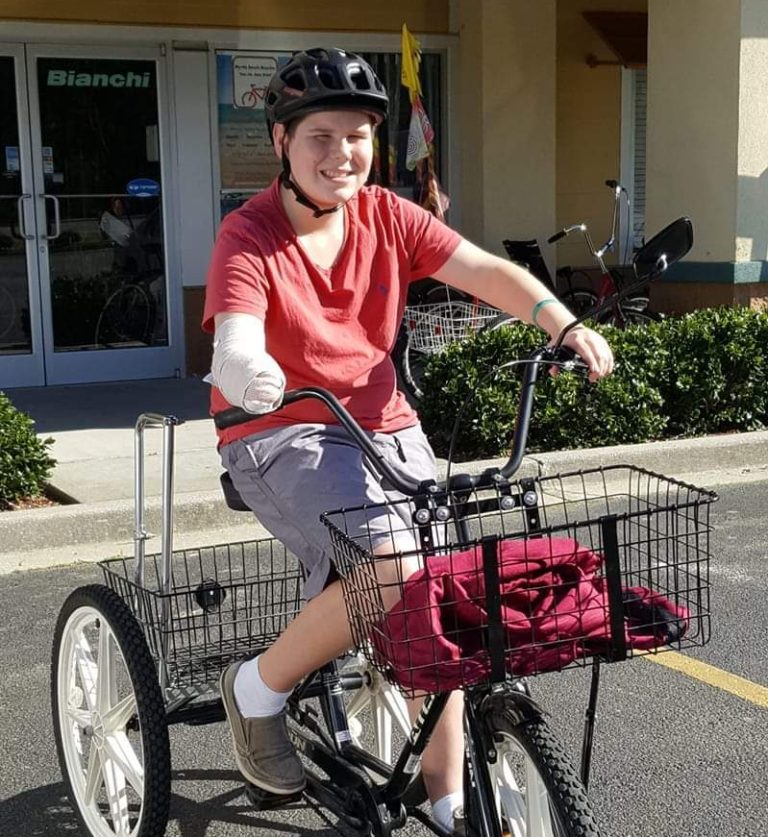 "We were so blindsided by the diagnosis," Allison says, "that all of the groups we are a part of stepped up to offer support. Our church, Belin United Methodist Church in Murrell's Inlet, held a healing service for Declan before his surgery that was open to everyone. The church youth group presented Star Wars-themed shirts, signed by everyone, for myself, my husband John, and Declan to wear the day of the surgery. It meant a lot to us." 
Insurance doesn't pay for all of the treatment that Declan needs, and Allison and John want to make sure that he can have a bionic arm and live as normal a life as possible. Declan has ambitions to go to the University of South Carolina and be a member of their marching band. 
"I was posting on social media groups, asking people to pray for our son, to come to the healing service, and support his Go Fund Me page," Allison says. 
Dan O'Reilly, who has the same type of cancer and performs at Travinia in the Jazz band UNI, attended the service at Belin with his wife Lisa. 
"Cancer Heroes of the Carolinas, a non-profit 501 (c) (3), has also been tremendously supportive," Allison says. "It helps families and children with cancer in Horry and Georgetown counties. Jennifer Johnson, the founder, was the first cancer mother who reached out to me via a connection through our church. She helped educate us and fill in the gaps in a way that no other resource did."