The Style and Story of Stevie Mac
by Melissa LaScaleia
Steven McLendon, aka Stevie Mac, is a South Carolina native with a penchant for the acoustic guitar. The Insider caught up with him to learn the story of his journey as a singer-musician living in Myrtle Beach.
"I picked up guitar when I was twelve," he tells me. "My neighbor played guitar, and between him and my uncles who were into music, it inspired me to start. I would stay in my room practicing for 6-8 hours a day. I started playing in bands while I was still in middle school, and got my first paying gig when I was fifteen years old; I made $100 playing at a venue in Greenville, SC."
Stevie moved to Nashville with some friends when he was twenty-one to make music his career. But he and his band quickly realized that their style leaned more towards rock than country, and they didn't jive with Nashville culture.
"And quite frankly," he says with a laugh, "we weren't good enough to be there. We decided to move to Myrtle Beach because we knew that there was a really good music scene here that had more variety, and was more rock-focussed. The Hard Rock Cafe and the House of Blues have always had top touring bands of-the-day come to play. It gave us promise to have a venue and have a place to hone our craft. We moved here to try to make a name in the Myrtle Beach music scene."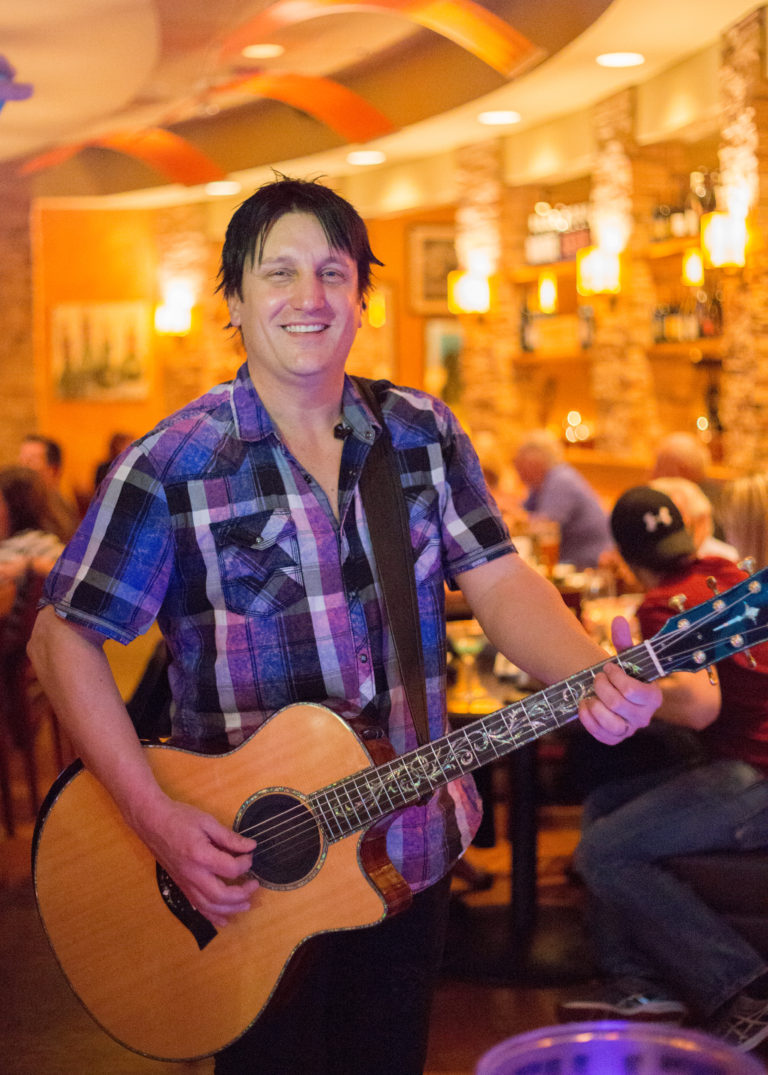 But soon thereafter the band broke up, as bands often do, and Stevie joined the Tim Clark Band as backup guitarist while also running sound for the Dixie Stampede.
"I knew when I started with the Tim Clark Band in 2000 that there was no turning back for me to do anything else but music as a career," Stevie says. "Tim taught me about business in music. He was the one who coined me Stevie Mac, when he was introducing the band members on stage, that's what he would call me, and it caught on. I give him a lot of credit for being the one who helped establish me in Myrtle Beach as an artist."
Stevie stayed with the Tim Clark Band for almost six years then left to start his own, Eason, which he named after his grandfather. After a few years, the band dissolved as key members moved on to join well-known country music bands: Craig Morgan and Love and Theft.
The dissolution inspired Stevie to begin work as a solo singer-guitar artist, which he's been doing now for ten years. With so much time invested in both aspects of musical performance, I ask him his thoughts on each. He says:
"I would liken being on stage and playing music with other people to playing on a sports team— you need those other people to accomplish something good. When everybody is playing their parts correctly, there's something magical that happens. I think personality clashes and egos make that magic even better, because sometimes you lay back and let that person shine, and sometimes you try to outshine them. Of course I miss that aspect of playing music. Also, being in a band is like having another family. So it can be hard to move on from that when it's that personal. But the flip side of that coin is playing solo, you have much less to worry about with others being responsible, with ego classes and personalities.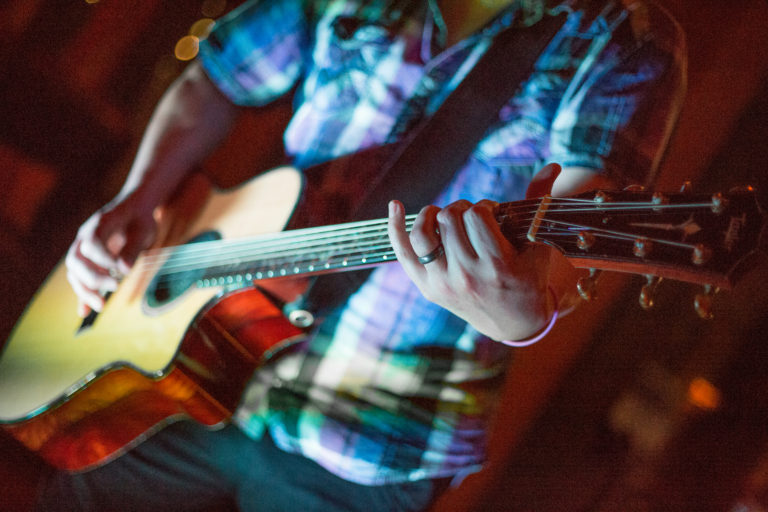 "It took me time to figure out how to make a living playing music, but today I am. Now I play as many gigs as I want, I do something I love for a living, and I can sleep in my own bed at night, rather than having to be constantly on the road, which isn't the life for me. I've done it on my own terms, and I'm able to make a decent living doing so. I've been around the music scene here for awhile, and I know almost every musician in town.
"Music for me personally makes me feel alive. In my early days of playing, I was just trying to learn how to play. As I've gotten older, it's about trying to connect with people. If you play a song the way a song is supposed to be played, people feel it, and connect with you on an inexplainable level, which is why I think everybody plays music.
"When that special something happens, people definitely feel it and relate. The beauty of a song is, I can hear it, and you can hear it, and everybody can interpret it in a different way. It's soothing, it helps you cope, it lifts you up, it can make you more sad."
Today, Stevie is known for his versatility— for the range of songs and genres that he plays. He is at Travinia Italian Kitchen in the Market Common, where he's been playing every Wednesday night for the last five years. He loves the staff, and thinks the food is great. He even has an occasional partner in 5 year-old Adam Brown, his godson.

"Everyone thinks he's my son," Stevie says. "He has a plastic guitar and microphone, and at least once a week someone asks me if he's going to show up. I call him my 401k plan because i'm going to teach him what I do, how to play guitar and sing in the future."
"Market Common is like a little mini city unto itself in Myrtle Beach," he continues. "People will come from other places to go there, but the people who live in Market Common are very loyal to the businesses there and consistently support them. I've made a lot of friends in the Market Common who live there and come out every time I play. It's what allows me to be successful at Travinia, and everywhere else.
"Peoples' support of live music is the only way that musicians can make a living around town. The tourists support musicians during the summer, but it's because of the locals coming out in the o season that we're able to continue year round. Without them, we wouldn't have anything."
Some years ago, Stevie began tagging his gigs on his Facebook page with the hashtag Macshow, and the name stuck. Once Stevie Mac, and now, Macshow.
Stevie Mac
Book him for your next wedding or event. He can also DJ and MC weddings and special events around Myrtle Beach.
See him live every Wednesday at Travinia Italian Kitchen in the Market Common from 6-9pm.
To read some more of our features, click here!