The Genius of Eric Richards and ER Home LLC
by Melissa LaScaleia
For interior design maven, Eric Richards, creativity has always come naturally— as well as a penchant for positivity and a fantastic sense of humor. 
"You're gonna need a margarita after you're done interviewing me," he accurately quips with a deep belly laugh. 
Eric approaches both his life and his work as owner of his interior design company, ER Home, with passion, drive, and full engagement. 
In his youth, he blew his professors away with his talents— and over the thirty plus years that he's worked in this industry, his talent has grown both in sophistication and the scope of what he is able to achieve, no matter the size or budget of his project. 
He has undertaken projects for multi-billion dollar corporations, Luxury Living magazine, as well as numerous private homes along the Grand Strand and coast to coast.  
Eric learned all the skills he considers essential for his creation process. Together with his team at ER Home, he works as an all-inclusive, multi-talented contractor completing tasks such as: painting; wallpapering; tile work; custom furniture design and building; refurbishment; carpentry; kitchen and bath remodeling; electrical; plumbing; and decorating.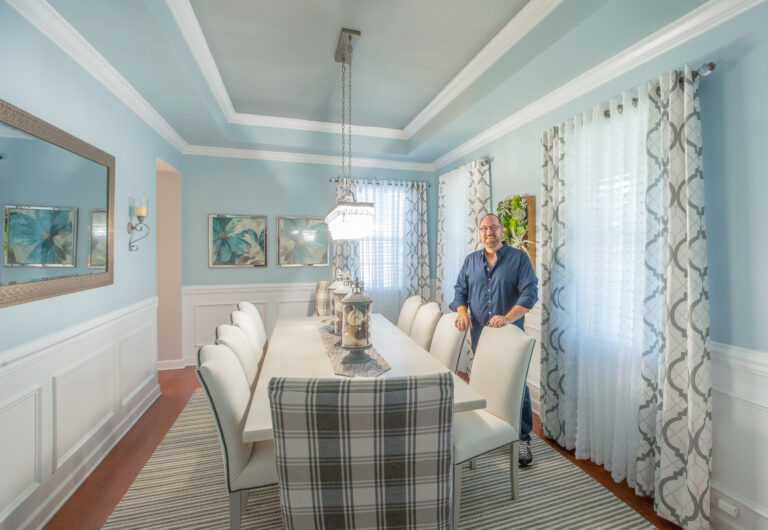 "Interior design is not as much about decorating as people believe," Eric explains. "It's more influenced by configuring and utilizing a space, to achieve a certain lifestyle and feeling depending on how people interact with their home and with one another."
But to get to that point, a lot of work has to be done in terms of architectural construction and installation— things Eric loves doing.  
ER Home is proficient in green construction and building practices as well as feng shui— the latter, a technique which Eric was already employing intuitively in his designs without realizing it. He spent six months of study in San Francisco to gain a deeper understanding and confidence in the art. 
"We as humans think we see with our direct eye," he explains, "but we actually see more with our peripheral vision. When we're in nature, there's a natural flow to it— that's why you feel soothed. This same peripheral flow that exists in nature, I try to replicate in the home.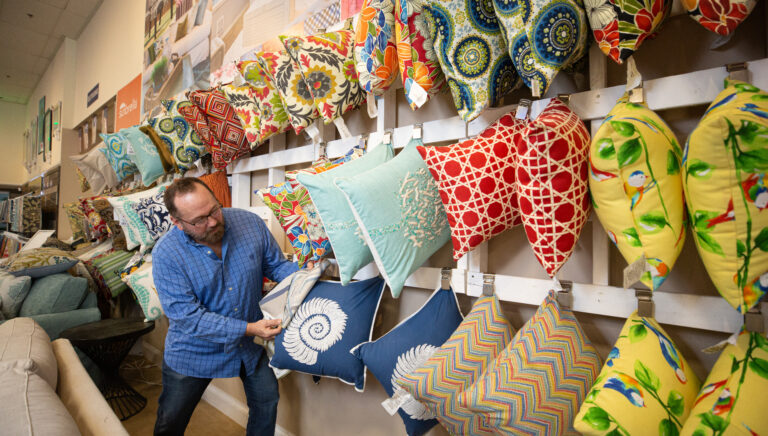 "Coming from the outside to inside and seeing a drastic change will confuse the eye. Learning this technique allowed me to elaborate my visions and give my clients things they didn't even know they wanted. It's nothing I question now, it's just second nature in how I design a space." 
For Eric, interior design is a highly individual and joyful process for each and every client— as well as a fluid and constantly evolving one. 
"The longer you're personally in the home and around the clients," he says, "the more they all speak to you. So the different layers will change throughout the process. Because of this, I don't provide drafts or even sketches. There's a psychology about working with clients and with design— you have to be able to use psychology to marry many different styles together— of husbands and wives, or partners."  
This may seem like an impossible task, but Eric truly lives by the mantra: there are no problems, only solutions. And in his capable hands, it's a reality he creates for all of his clients, no matter the dilemma.