Celebrating the Park's Phase II Completion
by Melissa LaScaleia
Savannah's Playground is an inclusive play park located in the Market Common that features equipment approved by the American Disabilities Act, so that children with physical disabilities who otherwise would not be able to participate in the traditional childhood activity of playing at a playground, safely can. 
This is the project and vision of former Myrtle Beach mayor John Rhodes— to create a space that fosters barrier-free social interactions and friendships between children of all ages and capabilities. 
"On December 27, 2013, I was stricken with a bleeding brain aneurysm," John says. "I was at the Beach Ball Classic when it happened. At the time, I was with some people on the committee who were able to get me an ambulance and to the hospital and operated on, and they saved my life. 
"My brother-in-law had died of the same thing, and I had other friends who had died of the same thing. I felt like I was kept alive for a reason, to do something different from what I had been doing previously." 
John had always been a supporter of the Miracle League Field, a field where special needs children play. 
The second one ever built in this country was constructed and dedicated by the C.L. Benton family in Myrtle Beach. 
One day, after he had recovered, John was at the field when he realized that these children needed a playground to play on— one that was open year-round, and would be accessible for all children, regardless of their abilities or not. He decided then and there to build one. 
He wanted the playground to be in a great location, where the children would feel like they were a part of society and not tucked away, hidden. 
John enlisted the aid of Tom Leath, former Myrtle Beach city manager to help him with his vision. "I told him if he could get me the property, that I would build it, and raise all the money personally," he says.   
Tom secured property in the Market Common, right in the thick of things. And John got to work.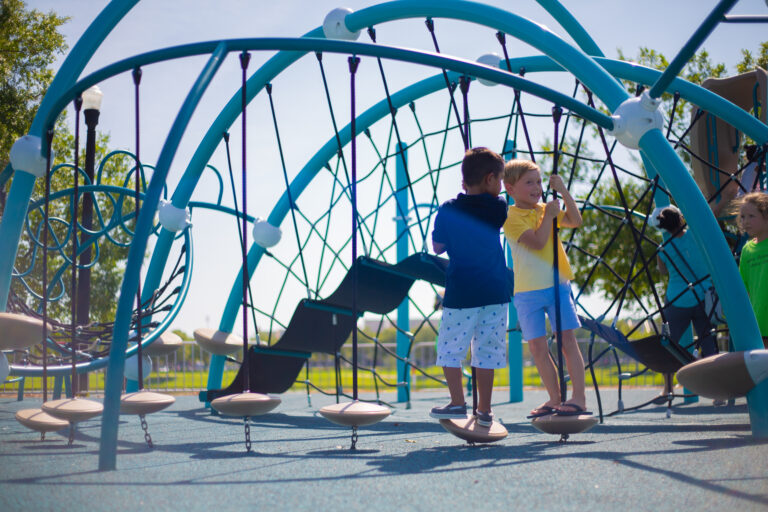 "I looked everywhere to make sure I was getting the right equipment," he says.  
He eventually found a company called Landscape Structures in Minneapolis, Minnesota that sold what he wanted.    
"I flew up there with the intention of spending a few hundred thousand dollars," he says. "But as I went through the plant, I guess I got a bit carried away. When I came home, I told my wife that I had found all the equipment that I wanted. She said, 'That's great!' And I said, 'And they let me take out a personal loan for one million dollars to buy it.' She just about had a heart attack. To reassure her, I said, 'Don't worry, the house is in your name.'" 
Within eleven months, John raised the money he needed to pay off the loan and built the playground. He also received in-kind donations for things like dirt, construction, and fencing, which totaled about 1.5 million dollars.  
"We had incredible financial support from this community," he emphasizes.  
Although there are too many to make this list close to complete, below are just some of the financial contributors, without whom, the construction of Savannah's Playground wouldn't have been possible:
 the state; the county; the Myrtle Beach Redevelopment Authority, of whom Buddy Styers was a key player. The chairman of Horry County Council, Mark Lazarus, supported the project by donating his entire portion of allotted recreational money; Walmart; the Myrtle Beach Rotary Club; and the Chicora Sertoma Club.  
"We received a lot of significant donations from families like the Brittain family, and the Jackson family of Ocean Lakes Family Campground," John says. "There were a lot of in-kind donations for construction and building— AO Hardee and Sons made tremendous contributions, donating the dirt for the park. DDC Engineering donated countless hours to make sure the park was engineered correctly. We had a lot of individuals who gave $25, $50, and $100 dollars. Every dollar helped, and got us to where we are today."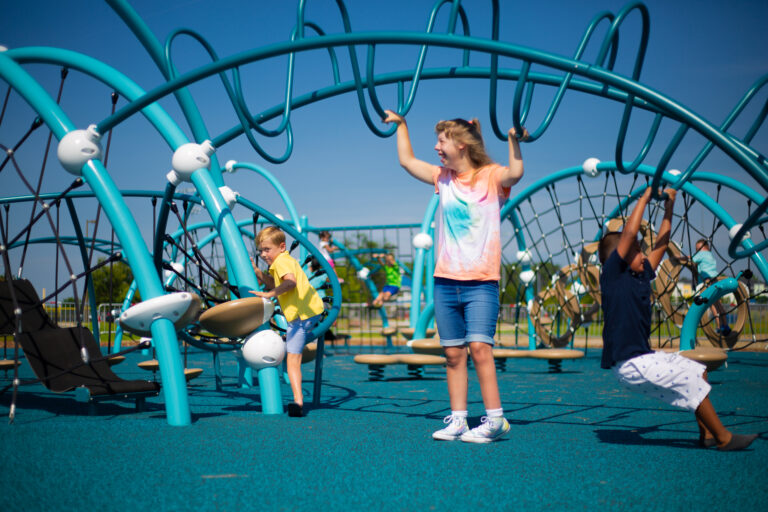 "We committed to doing something that was the right thing to do," he adds. "And because of that, we were successful."  
In building the park, John stipulated that his name could never be on it because it wasn't built for personal recognition, or himself; it was built for the children.  
John wanted to name the park Savannah's Playground after Savannah Thompson, a young woman who has William's Syndrome. Additionally, complications from a surgery when she was 4 years old resulted in brain trauma, leaving her with physical limitations.  
"We've known Savannah and her family for many years now," he says. "And Savanah was always one of the sweetest kids you'd ever meet. She's a real promoter of  a can-do attitude. Her outlook on life was the inspiration for the building of the park— I thought it would be a place where she and her friends could play." 
John never envisioned the playground would be solely for the children in this area, but for children everywhere. And since opening, Savannah's playground has delighted everyone who visits, young and old alike.
"We have a lot of kids that come down with their families," John says, "kids with special needs who would like to have a place to go other than the beach. But I had no idea that it would become so popular that kids of all sizes, ages, and abilities would want to come and play here."  
Two days before the initial ribbon cutting for the park, Lance Thompson, Savanah's father saw a friend, Chris Skinner, a paraplegic, at the park with his children.  
John remembers, "That day, Chris said, 'You know, this is one of the happiest days of my life.' Lance Thompson, Savannah's Dad said to him, 'What do you mean?' And he said, 'This is the first time I've ever been able to go to a playground and play with my kids on it. Before, I've always had to be on the sides watching. But here, I can go to the top of the slide with my wheelchair, and be with my children.'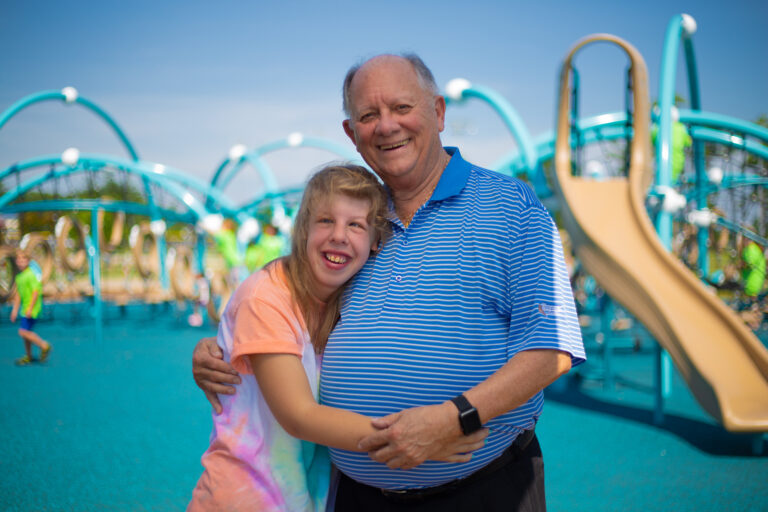 "I had never thought before about handicapped parents and their ability to play with their children at a playground. I was delighted and moved, and asked him to be a guest speaker at the ribbon cutting, to speak about his experience on the playground and what it meant to him."  
Savannah's Playground is the largest park of its kind on the East Coast, and was originally planned to be built in three phases. At the time of this interview, they are in the midst of finishing the second phase of construction with the installation of a fence, and are planning for the second phase ribbon cutting.  
Phase three was initially intended to incorporate a water feature, but John decided against it because he wanted something where children could play year-round. He's investigating new ideas, but there is no set time schedule for phase three.  
"Right now I'm just happy that we've completed phase two," he says. 
"I look at all of this as doing something positive for our children, and helping them to understand the realities of the world that we live in, and some practical ways that we can address that with compassion."  
John is also enthusiastic about the fact that the playground inspires families to come out and play together. 
"This isn't something where kids go out on their own," he says. "Parents have to be with their children, so it fosters connection between entire families. And maybe, it's encouraging kids to be outside more."  
John hopes that one day soon, other cities like Raleigh, Charlotte, Charleston, and Savannah will build their own, inclusive playgrounds— places for families to come together, where they don't have to pay to play.  
The park has become a destination for people— with families scheduling vacations to Myrtle Beach because it is here.    
"Without a doubt," John says, "of all the accomplishments that I've been involved in in this city, Savannah's Playground means the most to me. It's what I'm most thankful for."  

Savannah's Playground
3600-3640 Emmens Ave.
Myrtle Beach SC 29577