Working for People, Not For Profits in the Market Common
Santee Cooper Credit Union is a financial institution that is entirely owned and operated by its members. Credit unions are different from banks in that they are not-for-profits, meaning that they are not trying to make a profit, and if they do, it gets cycled back into the credit union itself in the form of returns for their members via lower interest loans and other positive money matters.
Santee Cooper Credit Union was established in 1953 in Moncks Corner, SC, by and for the Santee Cooper Power company employees exclusively; but they are a separate entity from the power company. Over the years, they changed their charter to be a community charter, so that they could expand into the Horry County area and serve a greater population. They opened a second branch location on 21st Avenue in Myrtle Beach, in 2008.
In March 2013, Santee Cooper Credit Union moved their Myrtle Beach office to the Market Common; they're right next door to us at the Insider.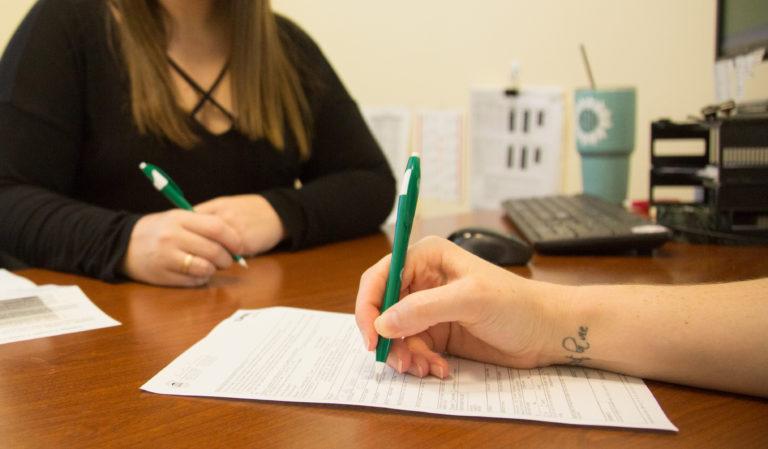 Here's what the Santee Cooper Credit Union provides members: savings and checking accounts; CDs; IRAs; credit cards with a re- wards program; new and used vehicle, boat, camper, and motorcycle loans; as well as personal signature loans and home equity loans. They work strictly with consumer accounts, and don't issue business accounts or business loans.
"When this space in the Market Common became available," Kathy Hane, the Myrtle Beach branch manager tells me, "it was the perfect t for our needs. We were able to triple the size of the office and increase our employees; we've greatly increased our membership too. Our surroundings are beautiful, those who upkeep the Market Common and ensure its safety have been wonderful, and we love our neighbors here."
Aww, thanks. We at the Insider love you, our neighbor, too.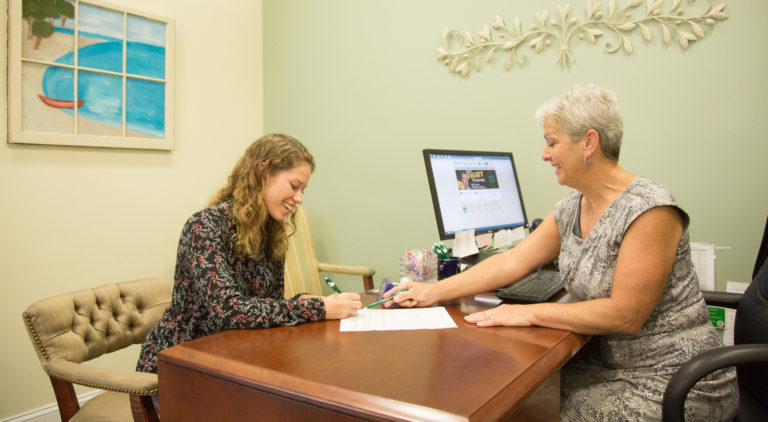 Kathy's role with Santee Cooper Credit Union is to orchestrate loans and establish new members. Over the five and a half years since she began working for the credit union, she's developed some impressions:
"I like that we are here to help and educate our members, teaching them how they save money not only with a savings account, but by securing a much lower rate on a loan," she tells me. "Our focus is on serving our members and getting to know them. It's very personal and personable. There's added value in the level of involvement from those who represent the credit union and those who are the members. Being a member of a credit union is totally different from being a member of a bank."
Santee Cooper Credit Union currently has 8,000 members. Those eligible for enrollment include anyone who lives, works, or goes to school in Horry or Berkeley County; and family of those current members.
"When you join Santee Cooper Credit Union," Kathy explains to me, "you're not only a member, you're also an owner. Unlike a bank, we do not have stock in our company. And our board of directors, who are making the executive decisions, are volunteers who are voted in by our members."
Anyone who joins Santee Cooper Credit Union deposits $5, which opens their savings account, called a share account, so named because when you deposit that $5, that's your share of ownership in the credit union.
"When Santee Cooper Credit Union first began," Kathy tells me, "everyone put in their $5, and that started the pool of funds for people being able to borrow money with low interest rates."
Today, any extra profits that the credit union makes, means greater benefits for members. So the more people who join, the greater the rewards for all.
Santee Cooper Credit Union's focus on and involvement with their members has a small-time community feel reminiscent of a by-gone era. They issue a quarterly newsletter keeping members abreast of all in-house decisions and happenings at the credit union.
They also give back to the community through donations to various organizations such as the Special Olympics, American Heart Assocation, Carolina's Credit Union Foundation, Help 4 Kids; as well as donating annual scholarship funds to local high school students.
They hold lunch and learn seminars on various financial topics, to educate the community on how to achieve and maintain greater financial health.
"Basically, our members are our top priority," Kathy says. "We know who you are, and we want to develop a relationship with you. Our motto is, 'we work for people, not for profits,' and it's true."