For All Your Damage Repair Needs in the Market Common and Beyond
by Melissa LaScaleia
Patrick Hermann lives life passionately with no regrets. As the son of an army man, he grew up in Virginia, Hawaii, and Tennessee. He graduated from Coastal Carolina University with a BS in marine science, and has lived in both the Bimini Islands and Jamaica conducting shark research. He worked as a marine biologist at Ripley's Aquarium in Myrtle Beach, and when his boss left to pursue a career in sales, Patrick followed suite, to try something new. Then inspiration struck to start his own business.
"I had a Siberian husky and two room-mates, and I paid to have the carpets cleaned frequently," he tells me. "It was so expensive, that one day I sat down and calculated how much I could make doing it, and thought, this is a great idea."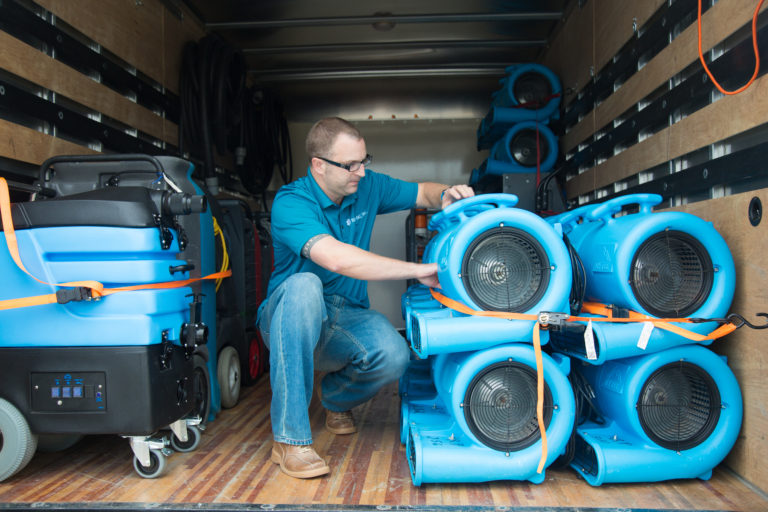 Patrick would go to his sales job, and then come home and clean one apartment at night and on the weekends with portable carpet cleaning equipment his father helped him procure. About six months later, he went to a Christmas party where he was introduced to all the property managers in Myrtle Beach, and suddenly found himself in charge of cleaning most of Myrtle Beach's apartments.
After the initial burst that propelled him into business full time, he built Roto-Pat slowly and steadily, expanding his repertoire of skills by attending technical classes to learn more about home restoration. That was 18 years ago.
Today he runs a full service home restoration and carpet cleaning company, specializing in water damage emergency response, fire damage restoration, and mold removal (he works with insurance companies). He also sells and installs all types of flooring and cabinetry.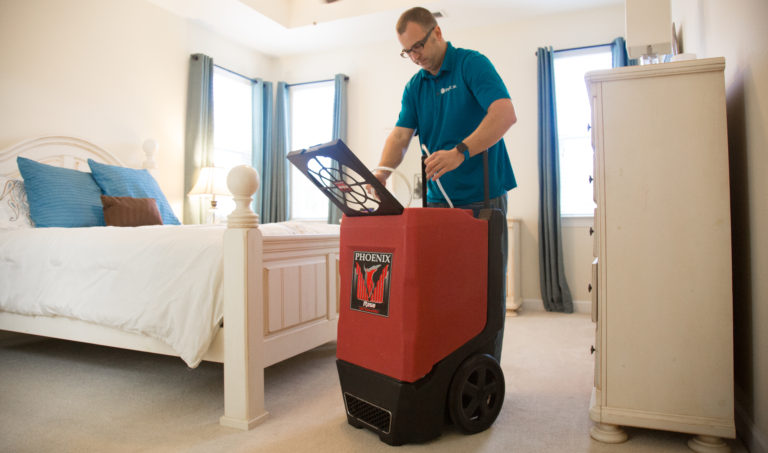 Patrick handles life's challenges with competency, a necessary trait for a restoration contractor.
"Once when I had just started my flooring business, I got a really big contract to put flooring in seventy apartment buildings. I had $5,000 in credit, and the company I was purchasing the flooring from would not give me any more. I knew the product was manufactured by a company that Warren Buffet owned, so I wrote him a letter asking for help, and mailed it to his house. And a few days later, Warren Buffett called the bank and told them to give me the line of credit so I could do the job."
Roto-Pat
Between Carolina Forest and Market Common
Open 24-7.
New special beginning in January — $125 to clean unlimited areas of carpeting for residences.
To see some more of our local businesses, click here!