Sisters, Songwriters, and Performers: Alisa & Mia Berindea Play Golf and Cherish Time Jamming Together In The Car
by Melissa LaScaleia
Introduce me to you and your family.
Mia: We live with our Mom and Dad in the Market Common. We've been playing music for as long as we can remember. We are also songwriters; we started writing at age 12. We started gigging live performances two years ago. Now we're very focused on doing live stuff and seeing people react right in the moment.
Alisa: We both play guitar and piano and sing. I write the lyrics and Mia writes the melodies. We are a duet act and share all responsibilities and the spotlight together.
Why did you move to the Market Common?
Mia: We're from Ontario, Canada. We really enjoyed vacationing in Myrtle Beach. My Dad's work offered to move him to the States, and we saw the Market Common is a growing area, a nice place for the locals, and that it would be a great place to live.
Do you have a favorite place in the Market Common?
Mia: I love walking around the lake, and seeing the wildlife. I like Travinia. The first time I went, I saw a jazz band and I got to sing with them, which was cool.
Alisa: Barnes & Noble. After I go to work out at the gym, it's a nice sanctuary for me to read.
What's your favorite thing about living in the Market Common?
Mia: We have a really awesome community pool. And I love all the live music and art shows here.
Alisa: The weather and how I ride my bike everywhere. And I almost always bump into somebody I know when I'm out and I love that.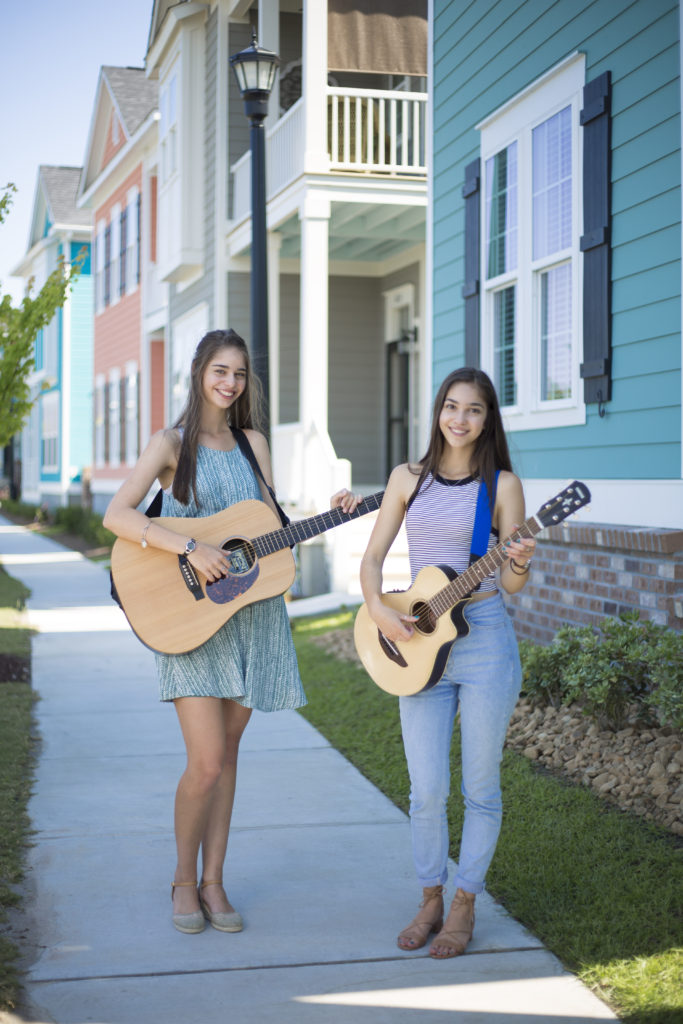 How has your lifestyle changed since moving here?
Mia: I hang out a lot outside and go to the beach after school, and that's something we could never do before.
Alisa: I'm a lot more active. I feel like I live where I vacation.
What new activities have you taken up since moving here?
Alisa: We both joined the golf team. Since this is the golf capital, that's perfect.
Can you share one quirky fact with us about you or your family?
Mia: I joined the Socastee Jazz Band Group because it's a genre of music I've never explored before. I've been classically trained, and it's the total opposite of jazz. I've learned a lot, and made a lot of connections. I've been able to interact with professors from Coastal and even the University of Miami, and those were awesome opportunities I've had that I didn't get in Canada.
Alisa: We've never driven a lot together. Now, almost every morning we jam out to a song together in the car—and we've grown a lot closer in that way. We love that time together.
What are your favorite things to do in the area?
Mia: To perform. We have a gig at the Hard Rock Café at Broadway at the Beach.
Learn more about their music at www.miabee.ca; Facebook @Miabeemusic; Facebook @alisabeemusic. 
Click here for more Q & A.