Computer Viruses Get the Boot With This Myrtle Beach Based Company
by Melissa LaScaleia
PC Pitstop is an American owned, engineered, produced, and operated antivirus software company with headquarters in Myrtle Beach, South Carolina.  Many people might recognize the founder and CEO, Rob Cheng, as the guy from TV and be surprised to know that he lives in Myrtle Beach, in Prestwick near the Market Common.  He had been taking family vacations to the area since 1975, and in 1998, decided to permanently relocate here with his family.
Prior to PC Pitstop, Rob worked for seven years as a senior vice president for Gateway Computers, where he was responsible for sales, marketing and support at an international level.
"I know a lot about computers and software," he says, "and decided to start my own business.  Windows98 was the predominant operating system at the time and it was very slow.  So I created PC Pitstop, a downloadable diagnostic program that revealed what was causing the problem.  In 2000 and 2001, it was one of the top 1000 websites in the world."
Rob also began writing software to solve some of these diagnostic problems, which he did until 2009.  Rob's career trajectory took a turn in 2010 when both his wife and his father's computers became infected with ransomware.  The experience, and ensuing unsuccessful attempts to decode it, caused Rob to take a closer look at the other antivirus programs on the market; what he saw caused him to write his own.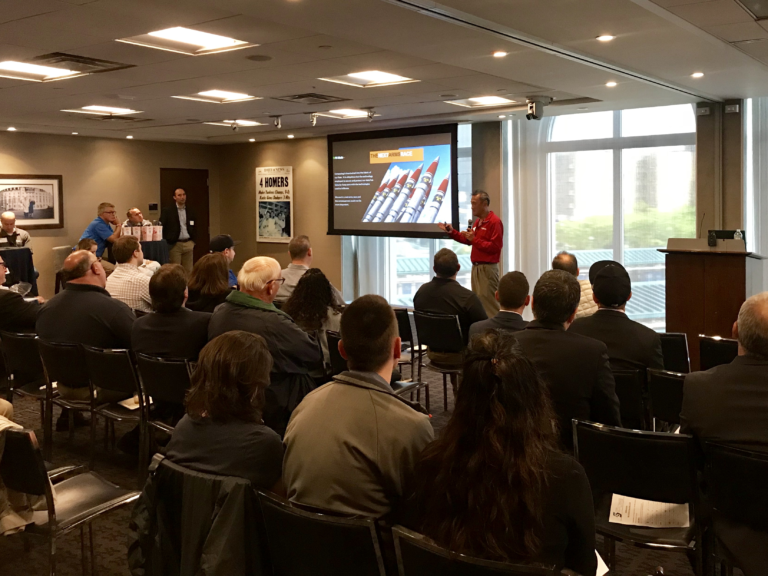 Both his wife and father's computers were unfixable, but his company evolved into its present day configuration as the only anti-virus software product on the market whose users don't get infected.  And there's plenty more that makes them unique:
"We're the only anti-virus software that's made in America," Rob says.  "Every other company does their research and development outside of the United States; we are the only ones who don't, and I'm very proud of that fact.  Because we're in the same country, speaking the same language, in similar time zones as our customers, we can solve problems much more quickly and effectively."
In addition to supporting America's economy, keeping everything close to home gives PC Pitstop an increased capability in protecting computers from viruses.
"There's a flaw in all the anti-virus programs," Rob says.  "They're all based on what is called a black list.  Someone gets infected with a virus, then they add that virus to the black list.  So somebody has to get infected before it can get stopped."
The problem with this model is that increasingly, more and more hackers are developing viruses that once opened on
your computer, cannot be eradicated, and will make all your files permanently inaccessible unless you pay a ransom to unlock it.  Called "ransomware," it is a new type of virus gaining in popularity amongst cyber attackers.
In January 2016, Horry County Schools were infected by ransomware and paid a whopping $8,500 to undo the damage.  Several months ago, ransomware infected numerous businesses in Atlanta and created a multimillion dollar crisis as years of files were wiped clean; many city officials had to resort to conducting business via pen and paper.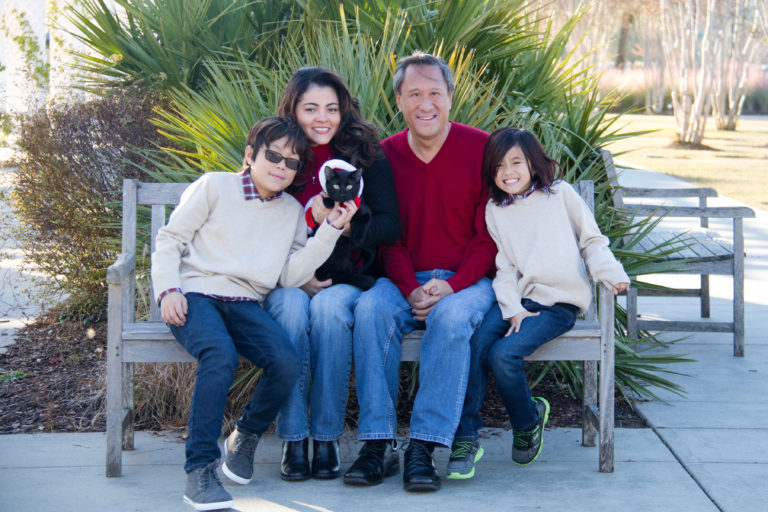 All of this could be averted with PC Pit- stop's software.
In contrast to the black list, PC Pitstop's software is based on what is called a white list; the program keeps track of all the good software, and if something tries to open and execute on your computer that isn't on the list, the software
blocks it.  Lest you be worried that you'll be frustrated in your attempt to open an e-mail attachment every time you try, this is not the case.  The architecture of their software is such that it is aware of what a typical, benign program looks like in its coding, even if you've never received that type of attachment from that particular sender before.
Rob uses an analogy to help people vi- sualize the vast difference between the two approaches, and the benefits of a white list approach.  With a black list software— it's like keeping a list of every known criminal in the world, and then
allowing everyone you meet into your home if they're not on the list.  With a white list software, the only people who
are welcome are your trusted friends.
"We're the only company that does this, "Rob says.  "And consequently, we're the only company whose customers don't get infected.  Because we are centered in America, we can see what is coming into our country from our country, and we have to keep developing to continue staying ahead of that.  These skills that we're developing in blocking viruses are very important for the defense of the country because cyber attacks are be- coming more frequent, more sophisticated, and more numerous every single year, and I see it as the terrorism of the future— cyber attacks on government and business files."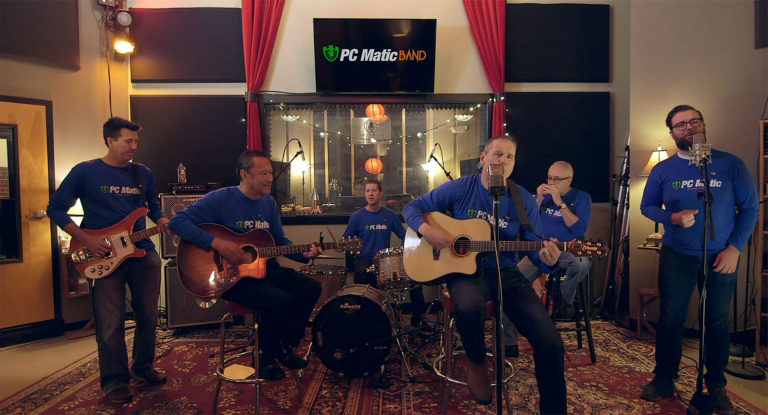 Rob funded his company entirely with his own money, which gives him the time and freedom to focus on what matters to him most— preventing his customers from getting infected.
"More importantly," he says, "we're well past the point of caring about profitability, so this company is not entirely
motivated by money."
Rob reaches consumers directly through his website, the home shopping network on TV, and Amazon.  And he's been advertising on national television for the last nine years— on CNN, Headline News, MSNBC, The Weather Channel, Bloomberg, CNBC, Fox Business, and Fox News.  It's also how he finds and hires his employees.
"I advertise for employees on TV," Rob says.  "And that works really well for us.  We are a 100% work from home company.  If I had to limit my employee pool to one geographical location, I wouldn't be able to have the talent that we have.  We now have over sixty employees all in the U.S."
Rob's software interests extend into his hobbies; he plays guitar, and formed a band out of his house called PC Matic.  They write music and songs to bring awareness to people about the perils of computer viruses.  Their two most popular songs are about ransomware: "No You Don't" and "The IT Blues."
"One of the most common criticisms I hear," Rob tells me about this particular avenue of his interests, "is that I'm not a professional musician.  Which is true. I'm the CEO of a company."
Unfortunately this business has permanently closed. We have admired their business and are sad to see them go.