Specializing in Senior Markets
by Melissa LaScaleia
"In my thirties I had an opportunity to go into the insurance industry, around the same time my parents were turning sixty-five and going on Medicare," says David Parker. "I realized then the complexity of Medicare, and how important it was to have an agent that really understood the senior markets— as well as one that you could trust. It wasn't long after starting my career in insurance that I began to focus on the senior markets and individual health products."
David discovered that he really enjoyed the people and educational components of insurance—explaining the nuances of the insurance world to people.
"Because Medicare is complex and people have so many options available to them," he says, "when I sit down with someone, I can tell right away the relief they feel that they are talking to someone who fully understands Medicare."
David stays with his clients throughout their lives as their needs change.
"I approach it from the standpoint of: I educate you, help you enroll in the plan, and then I'm there for you as you age, to explain what exactly is going on with your plan and as things change," he says. "And then, also, if there's a health-related issue, what you may be responsible for.
"I've seen a lot of agents come and go. But I feel this market requires continuous contact and assistance with clients. I treat my clients the same way I would want someone treating my own parents."
For most of his career, David worked for two of the largest health insurance carriers in the nation. One of them, Humana, offered an early retirement package for a select number of agents. Part of the offer included assistance if they wanted to transition into owning their own business as independent agents. David took the option, and has run his own insurance business since January.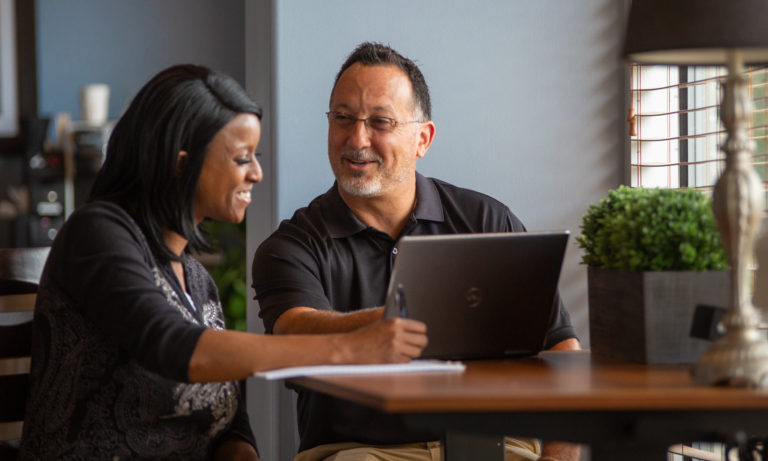 "Not being locked into one particular carrier gives me more flexibility," he says of the change. "Now I can represent all companies and place people in the product that is best for them. My wife, Sally, has been instrumental in helping me to transition into work as an independent broker and start my own business.
"She's also in the insurance industry, and brings a different perspective to the table because she understands the risk that a company takes on. And that helps me to explain and educate my members on what it is that the insurance company will do for them, and why they have some of the rules that they have as well.
"Insurance is a product that if it's not sold appropriately, if it's the wrong product for the individual, it's not good for the individual, or the company."
David is a licensed broker in North Carolina, Virginia, and South Carolina. He offers disability, life, and health insurances, with a focus on the senior markets.
"It's broad, but not so broad that I can't be an expert in what I offer," he says.
David was born in Columbus, Georgia. When he was seven-years-old, his parents relocated to Roanoke, Virginia, so David's father could take over the fish market business that had been in his family since 1916. He attended college in Georgia, and as an adult, David came back to Virginia and started his career in insurance. He and Sally just finished building a house in the Market Common.
"We find that the more time we spend here the more we love it," he says. "We love the active lifestyle. We've made many great friends, and have family here too. We know this is where we want to retire, so continuing to build my business in South Carolina makes sense.
"Even though Humana offered me early retirement, what I'm doing is what I want to continue to do for as long as possible, because I really enjoy it. It's been a good journey. I found my niche when I got into it.
"My clients know they can always contact me to get their questions answered, and that's the most important part of being an agent—being responsible and being able and willing to help when someone has a problem."
David Parker of Parker's Insurance Services, LLC