With a Full Bar and Breakfast and Dinner in the Market Common
by Melissa LaScaleia
Crepe Creation Cafe has been a staple in the Market Common community for the past seven years. From small beginnings on Howard Ave. to its present location at 4012 Deville Street, owner Larry Cauble and his wife Emma Ware finalized Larry's childhood dream of owning a French restaurant with its creation. 
Larry learned the art of crepe making while living in Europe, and he has now realized that dream by expanding the restaurant we all know as the Crepe Creation. 
The purpose and intent of the restaurant was always to present an atmosphere that offers the most welcoming and warm place to relax and enjoy food that was prepared with care and love. Larry's passion for  cooking has a foundation of using only fresh wholesome ingredients prepared as authentic French recipes, to delight and satisfy the palate.
The new, expanded kitchen will enable them to offer a full breakfast menu as well as dinner, with a French influence for both menus.
Larry goes out of his way to assure food is only the freshest by shopping everyday at local markets. He hand-selects the fruits and vegetables for the day's menu. Nothing is ever purchased precooked. Eventually he plans to make fresh bread daily.
A full bar will tempt you to sit awhile or relax in front of the newly installed fireplace as your meal is prepared, or just meet up with friends after work. Wi-Fi is available as well charging outlets if work is on your mind.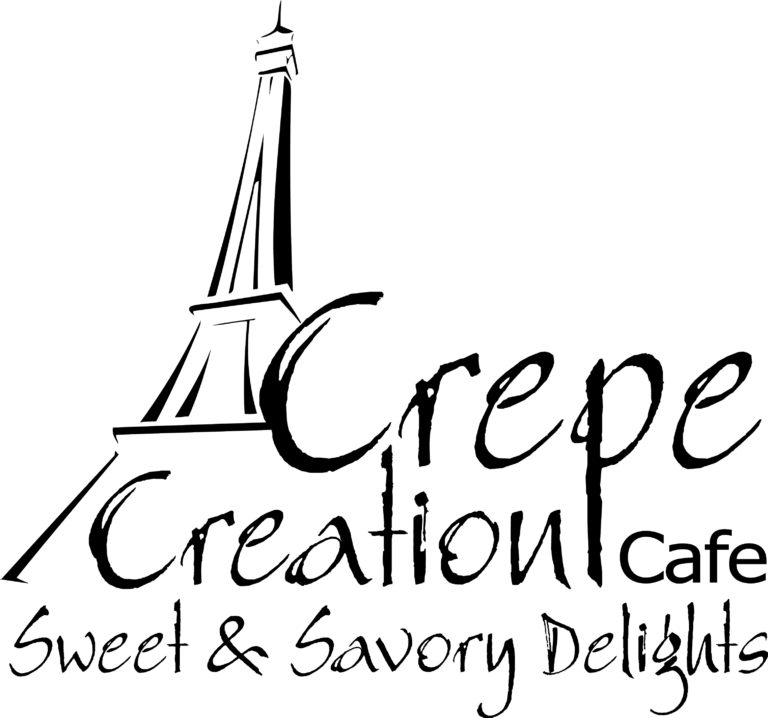 Another unique feature offered is freshly squeezed juices influenced by a visit Larry and Emma made to Colombia, South America.
There they were introduced to freshly squeezed lime juice with coconut milk and that triggered the thought of bringing freshly squeezed juices to the menu. Selections include lime with coconut milk, orange, papaya, pineapple, mango and a new favorite, tomato.
The new breakfast menu will offer eggs your way and omelets filled with vegetables and cheeses like gruyere, fontina, mozzarella, and cheddar. Pair them with those fresh juices and something Larry decided to add— baguettes and gravy— a French twist on an old Southern Classic, biscuits and gravy. 
More new offerings include Steak and Eggs; Eggs Victoria, a toasted baguette with smoked salmon; as well as Matin Caprese, a caprese salad comprised of two baguette halves topped with tomatoes, basil and chives with two eggs cooked to order.
Then there is the Croque Tartine, toasted baguettes topped with Black Forest Ham, béchamel sauce, and melted gruyere cheese, with two eggs cooked to your liking and a side of potato gallet or scalloped potatoes.
The dinner menu includes Chicken Basque, a chicken breast with chorizo sausage, onion, garlic parsley, thyme, tomato, potato, red pepper, and paprika and green apples served with a salad; Beef Borginnone; Seared Salmon; Herb-Crusted Clover Honey Salmon Fillet; Honey-Glazed Pork Roast; Chicken Cordon Blu; Duck a La' orange; Duck Confit; Steak Diane; and Black Angus Brand Steaks in three different cuts— filet mignon, rib-eye, and NY strip served with your choice of Béchamel, bernaise, or au jus sauces.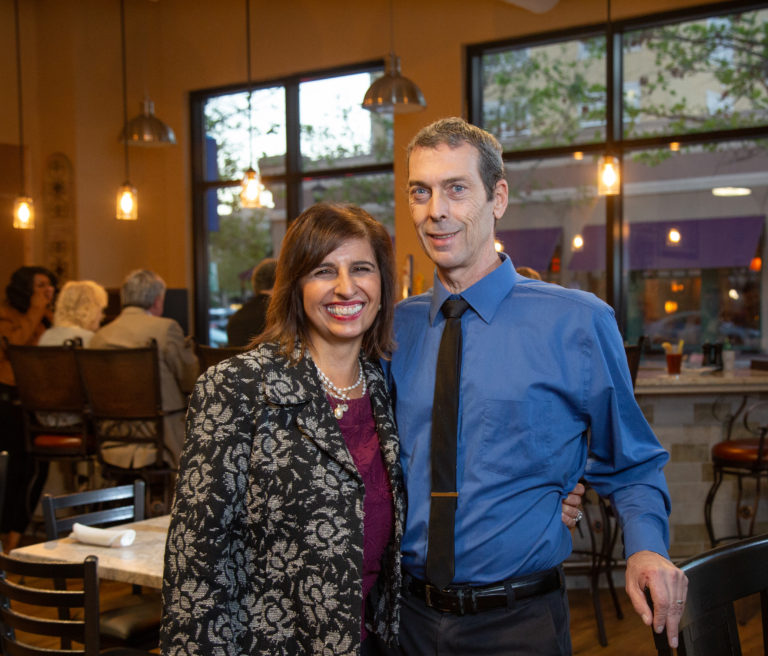 There are eight appetizer options but two that are especially memorable include: sliced duck with goat cheese topped with lemon zest, parsley, and scallions on top of baguettes, and Salmon Roulettes.
They will always have homemade chicken vegetable soup and French onion, as well as a rotating selection of specialty soups. All the stock for their soups are homemade. There are also a variety of salads and sides.
The house sides include nibbles to share like pommes frites— thinly cut house potatoes deep fried; mashed potatoes; au gratin potatoes; steamed broccoli and carrots; and apple salad— with granny smith apples, sour cream, almonds, dried cranberries and maple syrup.
One mouth-watering premium side is called Bari Goule of Spring Vegetables— made with fresh peas, baby carrots, asparagus, snow peas, garlic, onion bulbs, peppercorn, and cilantro.
Crepes will continue to be served all day and other staple offerings will also remain.
For their bar offerings, they don't use any flavored vodkas or flavored rums in their speciality drinks— concocting them instead with their pure, freshly squeezed fruit juices. During happy hour they serve the 3Ms— margaritas, Martinis (house), and mojitos all for $5; and wine and beer are discounted.
Crepe Creations has live music every night of the week. The volume is always kept low so that diners can enjoy conversation or the show as they choose. Every Monday night, Duster plays country/rock music; Tuesdays, Wednesdays, and Fridays, Mike plays jazz and contemporary beats; Thursdays, Morris plays all Beatles classical style; Saturday is Wayne, a jazz guitar player; and Sundays Liz sings jazz.
"We want the public to come in and love our customer service, to thoroughly enjoy the food and flavors," Emma says. "We've created an ambiance where people can feel comfortable and excited to be here and enjoy the space they're in. From the crepes, to the mixed drinks, to the fruit juices and the desserts, we've crafted flavors and a menu, and a musical experience to delight the senses.
"Our kitchen organization and the way Larry operates the restaurant, behind the restaurant is just incredible. He's super organized, he's diligent with the food. I was so impressed when I saw the back of the restaurant. And our employees share with us that they enjoy working here because of the organization— it makes their job easier."
"We want to thank all of our patrons for supporting us over the years," Emma concludes. "Without you, we couldn't have made this happen."
Breakfast daily 8am-12pm; dinner 4pm-close. Open Su-Th 8am-10pm; Fr & Sa 8am-11pm, for the lounge, bar, juice, Wi-fi, or to relax. 
Crepes served all day. Happy hour from 4-7pm— ask about their 3Ms.