Drone footage of the "Golden Mile" in Myrtle Beach, a strech of prime, privately-owned waterfront properties. Real estate in the Myrtle Beach area in general has seen steady growth in the past years; but Covid-19 has triggered the market to boom.
How Our Sunny Shores Grew to Become an Unprecedented Market Hot Spot
by Melissa LaScaleia
For years, a myriad of age groups— including growing families, young professionals and retirees— have been drawn to the Grand Strand for its Southern hospitality; mild climate; championship golf courses; and 60 miles of gorgeous beach line; causing many to dub it the perfect place to call home, and at an affordable price.
Those with entrepreneurial dreams appreciate the pro-business environment, fueled, as it is, by low income taxes and numerous incentives for growing companies, as well as the area's cultural preference for shopping local. 
In recent years, the area's charms have made it a real estate hot spot. But the 2020 real estate market for the Myrtle Beach area has seen a flurry of activity unlike any from recent memory. 
Not only have we hit historic record highs with home sales in our area, but we've also seen historically low mortgage rates. This has created an environment appealing to both buyers and sellers— ushering in a positive morale-boosting win-win situation that benefits the entire community in the otherwise pallor of pandemic life.
"Because of Covid, we saw less sellers wanting to put their homes on the market because they wanted to avoid having large numbers of people coming into their home for viewings or open houses," says Jim Parker, who's been in the real estate world for over twenty-five years. 
"At the same time, there were a lot more buyers from out of state. A lot of people are now working from home, and many came here seeking a nicer environment from which to do that, with more space and lower property taxes. With most activities shut down in larger cities, many people opted to relocate to an area with mild temperatures and more opportunities to be outside enjoying nature."
Jim is the co-owner and broker-in-charge of Real Living Home Realty Group, a local real estate franchise that specializes in the latest tools, technologies and resources to help people with their real estate needs. Real Living believes in empowering buyers in making well-informed decisions about relocating to Myrtle Beach. And, for those who already live in the area, to help them find their best next home in which to create new memories.
(To assist them with their mission, they are projected to roll out a map program this year that includes detailed profiling of available subdivisions. Prospective buyers will be able to see neighborhoods from a birds-eye view with drone footage— including recent homes sold and current homes for sale, to find the right fit that will meet their needs).
Summer is traditionally peak inventory-time for the real estate market, but this past summer, with less homes on the market and a higher demand, the fair market value of homes rose.
Get email alerts custom to your home search needs. We will keep you in the loop with new listings and price changes in the Myrtle Beach area.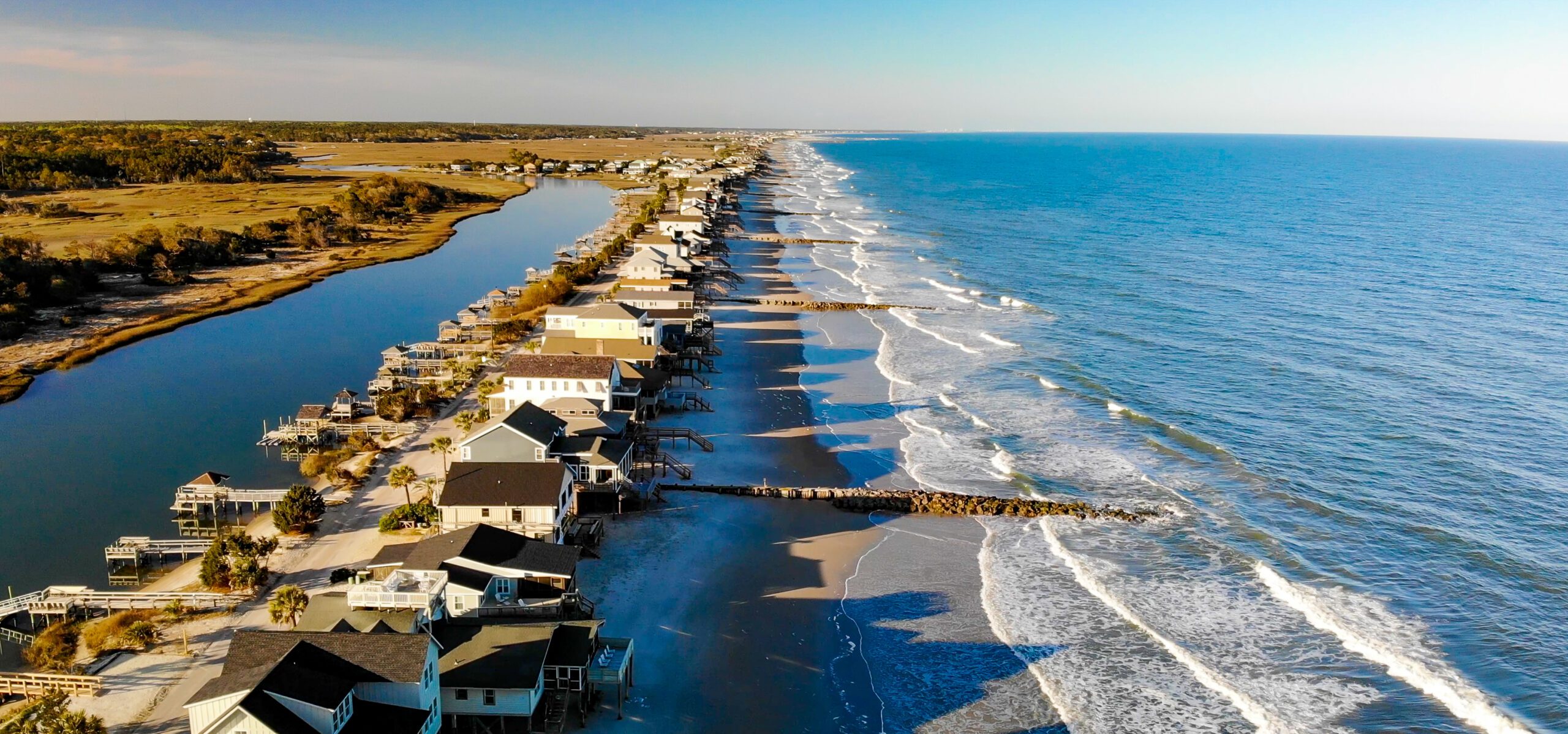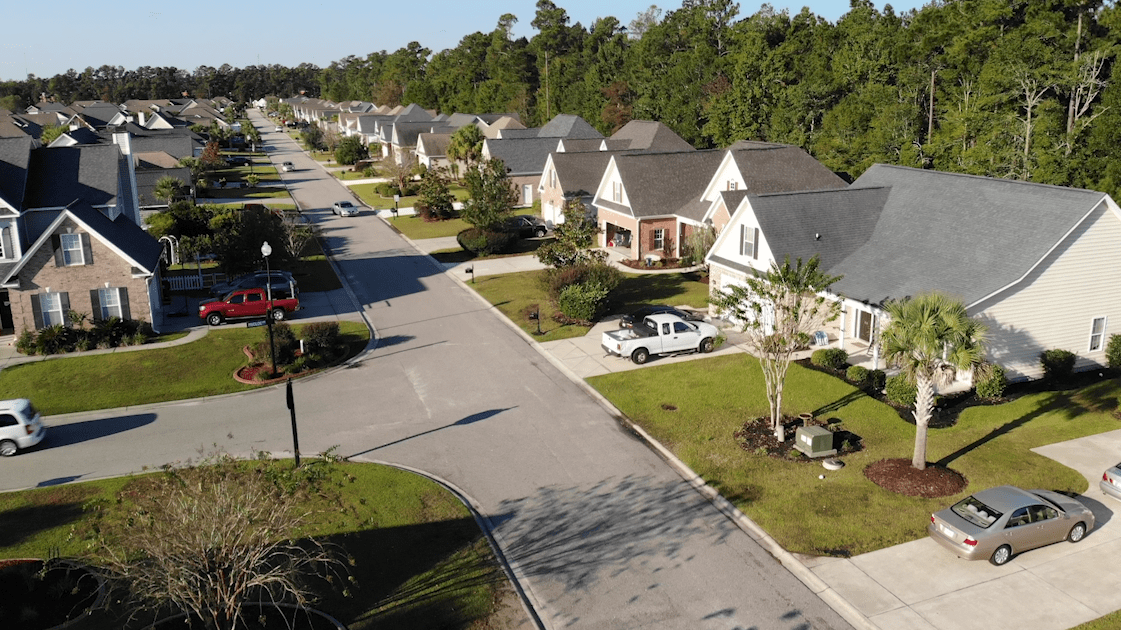 "Historically, sellers who were still willing to jump in were able to get their homes sold in a faster time-frame and for more money," says Jennifer Hamilton, director of sales for Real Living. "The average sales price in October was 0.4% over the selling price. People were bidding on homes, sometimes offering above the listing price to secure the deal. And because of the difference in median income throughout the region, buyers from the Northeast could make these purchases without any problems. It really worked well for everyone."
Here are some additional statistics:
For Sellers: Housing sales have increased 12.8% year over year with the median sales price increasing to $255,000 in the month of October, up 9% from 1 year ago at $234,000. The pandemic has created a desire for out-of-state residents to migrate to our area, at the same time, less people are willing to sell. 
With demand high and supply low, these two factors equate to a strong seller's market, resulting in a housing inventory equating to an anemic 2.9-month supply of homes for sale. Less inventory and more buyer demand has driven home prices above asking price in the most highly-desired segments of real estate.
Since the beginning of the pandemic in March, we have seen a 6.1% increase in 3 bedroom home sales, and an 11.2% increase in four bedroom home sales. Since March, homes over the $300,000 price range have seen the largest increase in sales— 16.4%. Homes ranging from $200,000 to $300,000 account for a 12% increase in sales; and single family homes from $100,000 to $150,000 have seen a steady decrease in sales.
For Buyers: Buyers win too. To offset the economic impact of Covid, early in the pandemic, the Federal Reserve sought to stabilize the housing market by purchasing mortgage-backed securities. These securities are bundled mortgages sold to investors to provide more credit in the market. The Fed has planned to keep this policy in place until at least 2023, giving the housing market confidence that though the interest rates are anticipated to rise to 3.4% in 2021, the interest can be expected to remain low, granting more buyers access to the home-buying experience.
Nationally the median home sales price is $324,900 compared to our median sales price of $255,000. Additionally, our inventory of homes offers buyers more square-footage for less money. Residents of densely populated cities; those most affected by strict state guidelines; business professionals now able to work at home; and empty nesters and retirees ready to lower their tax liabilities; all reassessed their living situation and determined that the Grand Strand was their place d'choice to call home.
In fact, according to U.S. News & World Report for 2020-2021 Best Places, Myrtle Beach ranks: #1 in Fastest Growing Places; #1 in the Best Places to Live in South Carolina; #11 Best Places to Retire; and #26 in Overall Best Places to Live.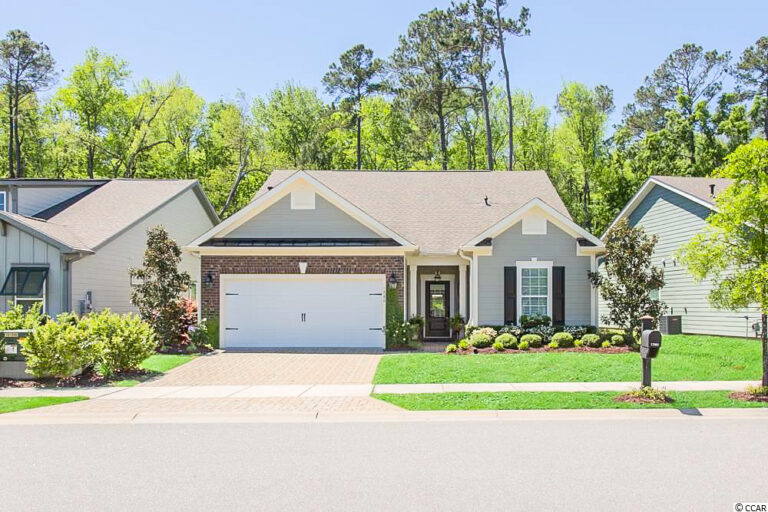 For First Time Home Buyers: The National Average for a 30-year fixed mortgage rate is currently 2.72% compared to 3.86% last year. That means that the average single family home selling for $294,096 now costs buyers $1,230 (principal and interest) monthly, when it would have cost about $1,385 (principal and interest), this same time last year. Now buyers with good credit can purchase this same home with a combined household income of about $66,032 compared to about $71,178 last year.
For Business Owners & Real Estate Investors: South Carolina has often been recognized as one of the most business-friendly states in the nation. The Department of Commerce promotes small-business initiatives to help entrepreneurs set up shop. These initiatives include a variety of state and local small business grants as well as other incentive programs. It's a recognition that new businesses boost the state's economy by creating jobs, raising revenue, and promoting growth of cities including:
Job tax credit. Offered to companies that create new jobs.
No state property tax. Local property taxes still apply.
No local income tax. State income tax still applies.
No sales tax on manufacturing machinery, industrial power or materials for finished products.
No wholesale taxes
According to Nerd Wallet, in our local market, Myrtle Beach ranks #3 and Georgetown ranks #6 on the list for best places to start a business in South Carolina. 
Myrtle Beach attracts over 14 million visitors during the tourist season. And, our city caters to this influx with the most businesses per 100 people in the state— four times the national average.
Georgetown has a vibrant commercial district, filled with specialty shops and restaurants. That, combined with low housing costs makes Georgetown an ideal location to help keep business costs low. As a right to work state, South Carolina is one of 27 states that expands workers' rights in regard to joining unions and holding them accountable in the work place, and gives South Carolina workers more financial freedom.
Low Taxes & Tax Breaks: Property taxes in South Carolina are ranked #7 on Wallet Hub's list of lowest property tax-brackets in the country. Many buyers migrating to our area report having property taxes 2.5 to 10 times higher than in South Carolina.

Retirees moving to South Carolina who qualify can apply for the Homestead Exemption. This allows for a complete exemption of taxes on the first $50,000 in fair market value of the legal residence for homeowners over age 65, those who are totally and permanently disabled, or legally blind.
If You're On The Fence… Some Additional Motivating Factors to Join Us On The Strand
The Myrtle Beach area enjoys a mild climate, with annual average temperatures of 73○F, and an average of 215 sunny days each year.
There are approximately 1,800 full-service restaurants in the Myrtle Beach area, with seafood being some of the primary cuisine.
Myrtle Beach boasts 90 championship golf courses.
The Grand Strand offers a wide range of unique attractions and exciting entertainment options, from shopping, dining, water sports and theme parks, to live entertainment and theaters. 
"I moved to Myrtle Beach in 2006," Jennifer says. "I moved for love, but ended up falling in love with South Carolina. What I see from the clients we serve is that this area is like a breath of fresh air for them. There are so many opportunities to enjoy outdoor activities— from the beaches, to the Intracoastal Waterway, the state parks with hiking and biking— there's so much here to explore and enjoy.
"South Carolina has always been a place where people come to slow down. But within that, Myrtle Beach is evolving into a vibrant and eclectic city. It's a friendly place to live. Here, people work to live, they don't live to work."
For more information click on the icons.